Chew on These Local Favorite Lunch Spots from Around the District
If you're anything like us here at DC Fray, you're probably already wondering about what you're having for lunch. But fret not fellow food lovers! We've compiled a fairly substantial list of our favorite DC lunch spots so that you'll never go hungry. Feast your eyes (and hopefully your stomach) on the best this city has to offer.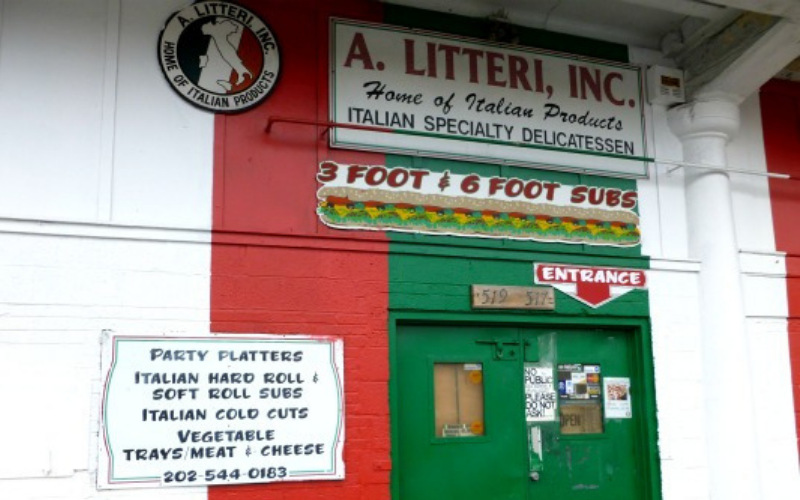 First up to bat is a little Italian deli called A. Litteri. They specialize in made-to-order hot and cold subs as well as hand-rolled ravioli and meatballs. You may stop here for lunch but no one would blame you if you come back for dinner. You can read more about DC's best Italian deli on our website.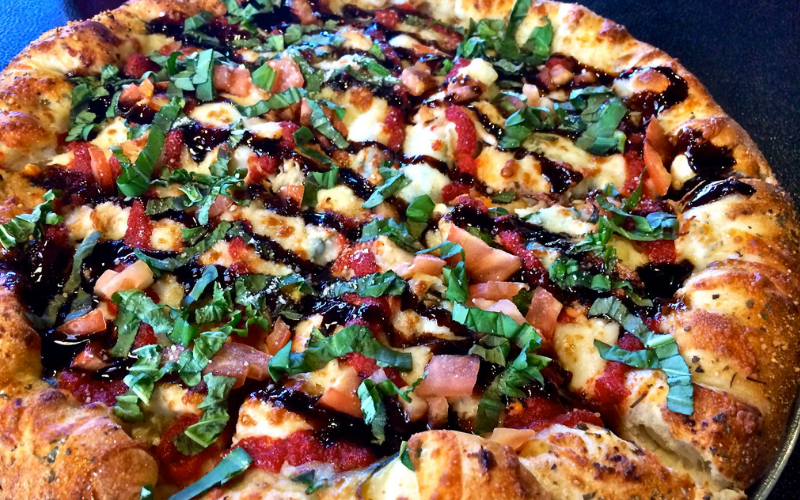 You can never go wrong with pizza. And here at Wiseguy they always get it right. Their thin crust pizza, with its perfect balance of cheese and tomato sauce, may very well be your new go-to when lunch break hits. But if you're not into New York style and deep dish is more your speed, take a quick hop over to our 7 Places That Prove DC Pizza Doesn't Suck article to get a few more ideas on where to get lunch.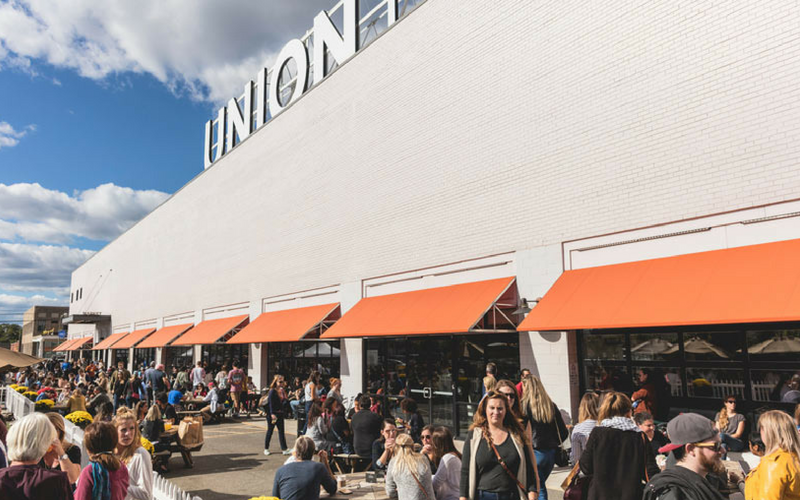 So maybe this is cheating since Union Market has a million places to eat (ok so it's technically like fifty), but that just means that you can come here time and time again and never get the same thing twice. You can chow down on some Korean Tacos from TaKorean or try the Poke Bowls from DC Fishwife. They have a food stall for whatever you're feeling so we guarantee you won't be leaving here hungry. Read all about the Union Market in our article Rediscovering Union Market: Way More Than World-Class Food.
Nobody does a sandwich like Pepe. This food truck assembles only the highest quality of sandwiches using only the freshest of ingredients. We recommend trying one of their famous Spanish Flauta Sandwiches which includes flavorful selections like Butifarra "Burger" (fresh pork, roasted peppers, and aioli) and Pollo Frito (fried chicken). Or if you'd rather try none of those but are still scouring for a food truck to hit up, check out our article on DC's Most Delicious Ethnic Food Trucks.
We know it sounds insane to go to a bar for lunch but seriously, forget everything you thought you knew about bar food and take a trip down to Ri Ra's. This Georgetown based Irish Pub has the greasy bar classics that we all know and love like Beer Battered Onion Rings and Wings, but they also serve your soon to be new favorites such as Basil Calamari and Turkey Avocado Burgers. We suggest trying their All Day Irish Breakfast that comes with two eggs, Irish bangers & rashers, black & white pudding, tomato, mushrooms, and toast. What more could you want? How about more bars serving lunch? Ask and you shall receive.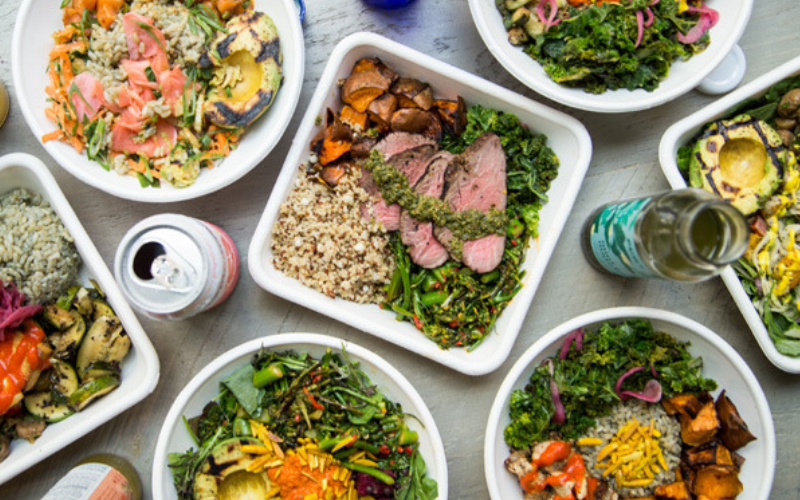 This one is to balance out all those calories from our last suggestion. The Little Beet can accommodate dairy free, soy free, vegetarian, vegan, gluten-free or nut-free preferences. The menu is inspired by local, seasonal and natural ingredients. You can choose from chef made or build-your-own plates and bowls. Just pick your greens + grains, add a protein, and finish with your choice of sauce and garnish. And just because we feel really guilty for making you read about the Irish Breakfast, here's a list of other healthy lunch options for you to peruse at your leisure.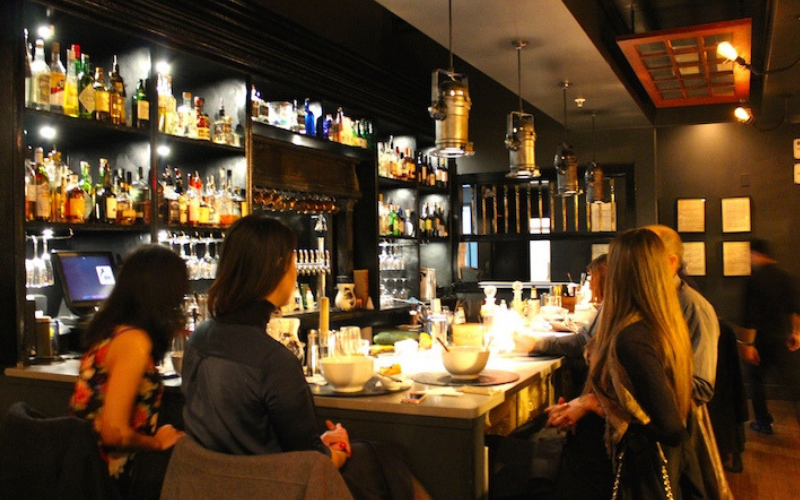 For something a little more budget friendly, we suggest checking out Chaplin's. Ramen has long been favored by us penny-pinchers, but Chaplin's tastes nothing like those cardboard noodles from your college days. Their standard ramen menu comes with large portions at low prices. With traditional Miso, to its house named "Chaplin A.S.S." bowl (yes, that's the name), Chaplin's offers a ramen option for any and everyone. Add-ons can range from $2-$4, but even with that, your bill will remain low and keep you satisfied. Chaplin's is by far the ideal place to go for some of the best ramen in the city! But if you're not feeling the ramen but your wallet is, you can check out these other under $20 options.
What kind of #FrayLife list would this be if we didn't end it with alcohol? Slipstream is a local cafe serving lunch from 11 am till 4 pm but they start serving cocktails at 8 am. So feel free to grab a sandwich and latte or a maybe a mimosa (or both), whatever it takes to finish out the day. And make sure to check out the rest of these snazzy cafes offering both coffee and wine.
Have a favorite lunch spot you're dying to tell us about? Let us know in the comments or by tagging us with #FrayLife and #DCFray. Bon Appétit!