Rediscovering Union Market: Way More Than World-Class Food
If you're looking for a delicious bite in one of the country's top food halls, look no further than DC's Union Market, the iconic NoMa institution that offers dozens of gourmet food stalls and specialty vendors selling everything from fine Japanese kitchen knives to tiny, potted succulents.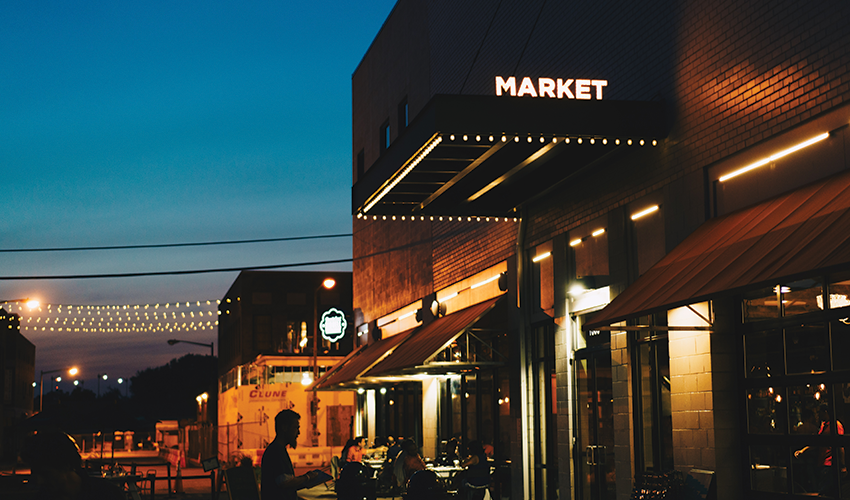 Union Market was once run down and in need of renovations, but the modern, two floor industrial space was reopened in 2012 amid rows of warehouses and the adjacent Gallaudet University, where its amazing food and other offerings has made it a community staple ever since.
Now with bright orange awnings, floor to ceiling garage doors, and a towering rooftop sign, the market stands out from the warehouses that surround it, and could easily be mistaken for the office of a hip Silicon Valley start-up. In front of the building, picnic tables, benches, and rolls of astroturf invite you to relax after with your meals when the weather cooperates.
But the best is inside.
Whether you're a hungry foodie, out-of-town tourist, or just looking for a bite on your lunch break, you'll find something to whet your appetite at one of Union Market's nearly 50 food stalls, which include:
– Fresh Chesapeake Bay Oysters from Rappahannock Oyster Co.
– Homemade sausages, specialty meats, and sandwiches at Red Apron.
– Korean tacos and rice bowls from TaKorean
#Fraylife Tip: get the rice bowl with bulgogi, kimchi, sesame seeds and the optional egg on top.
– Gourmet doughnuts from the B Doughnut pop-up shop.
– Kombucha from Mount Pleasant-based Craft Kombucha.
– Empanadas from DC Empanadas, which used to be a food truck!
– Poke Bowls from The DC Fishwife
And so many more.
#FrayLife Tip: Hit up the market on the weekdays when it's busy but not packed, and there is plenty of seating no matter which vendor you chow down at.
Grab a quick your lunch and head back to work, OR stick around and explore everything else the market has to offer (which is A LOT).
If you enjoy shopping as much as you like chowing down on fine foods, there are plenty of opportunities to do so without leaving the market.
In one corner, DC Sharp  sells high-end Japanese kitchen knives.
In another, Little Leaf  offers succulents, ceramics, and spiritual trinkets that invite patrons to channel their inner mystic.
If you're craving a New York City experience, the Toli Moli Burmese Bodega sells southeast Asian snacks, drinks, and the odd box of laundry detergent. 
#FrayLife Tip: pick up a can of Royal Milk Tea for an unusual treat.
If food and shopping options aren't enough to get you over to NoMa, maybe one of the market's many annual events will.
Directly above the marketplace is Dock5, a 12,000 square foot event venue that boasts glass garage doors, exposed brick and concrete floors, and an outside dock and private alley that can hold up to 700 people. The industrial space regularly hosts concerts, festivals and special events, including DC's most unique wedding.
#FrayLife Tip: If you happen to be throwing a massive, but private, party, you can rent out Dock5 for yourself.
Behind Dock5, you can find one of Washington's most instagrammed spots: a heart-filled set of murals painted in 2015 by Los Angeles graffiti artist Mr. Brainwash. (Even Michelle Obama has been there!)
#FrayLife Tip: Tag us @dcfray using #FrayLife and you could see yourself featured on our Instagram!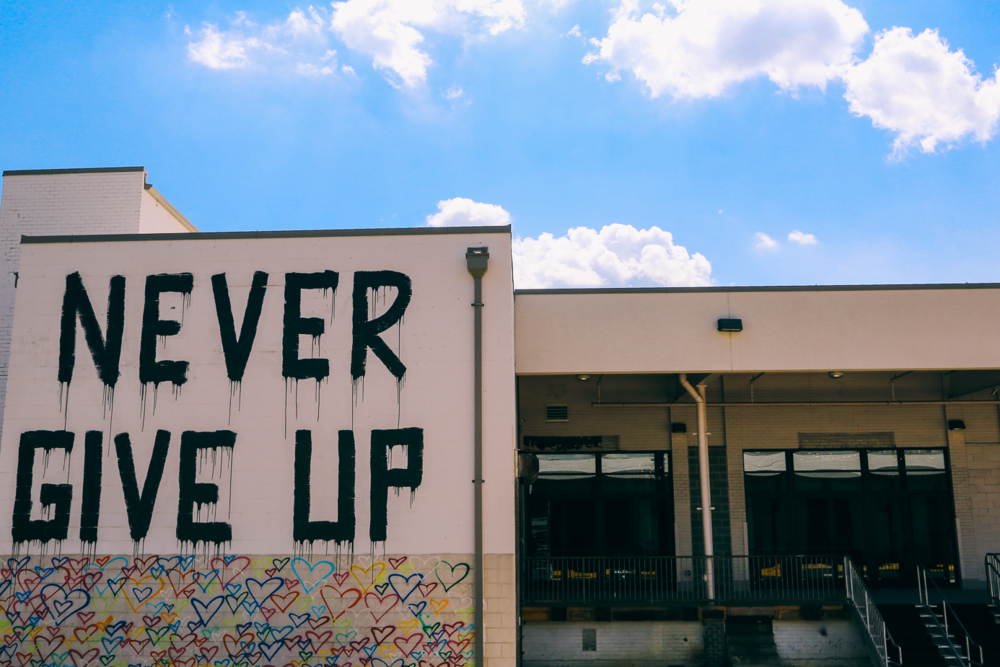 If you still have energy after eating, shopping, and Instagramming your way through Union Market's main building, you can relax and catch a movie at the Angelika Pop-Up, a multi-screen cinema less than a block away that offers entertainment to as unique as the market's culinary offerings. Angelika shows three movies at a time and can also be rented out for private events, complete with in-house catering.
Stopping by Union Market is a must for anyone who is eager to experience some of the nation's finest gourmet food in an open, relaxed setting. Though be warned, the market fills quickly on the weekends.
What is your favorite thing to eat, drink, buy, or do at Union Market? Drop us a line below with your answer!
One thing you may not find in Union Market is pizza, so check out these 7 places that prove DC pizza doesn't suck if you're craving some za!
GET OUR WEEKLY EMAIL »