Love Local Beer? You Need to Drink These 8 Seasonal DC Brews Before the Summer Ends
Nothing helps cool you down in the hazy heat of a DC summer more than a cold, refreshing beer.
But sometimes not just any ale will do. Sometimes, you need a special category of brew: the vaguely-termed "summer beer."
What makes a good "summer beer"? In a word: drinkability. In hot weather, your body isn't craving a dark stout, a porter, or any of those beers that have the consistency and heaviness of a chocolate shake. You want something light, crisp and refreshing. Something with a tart acidity on the tongue and a lower alcohol content (alcohol by volume – abv) that allows you to keep ordering one after the other without getting too toasted.
The list of beers curated below fall into this "summer beer" category. While they're all technically made differently, they're similar in that they are lighter on the abv and on the palette, and include notes of fruit and tartness that pair well with sun, rivers, beaches, boats, barbeques, and patios.
The season of pumpkin-flavored everything is fast approaching, so hang on to what's left of this summer by swinging by the brewery or local beer store to pick up some of these DC-brewed summer beers below for your next get together.
Rose Du Gose | 4% abv
Brewed by
DC Brau
(in collaboration with Cape May Brewing Co.)
First of all, if you're anything like me, you read this as "Rose-ay Du Goes," which is apparently wrong. Gose, originating in Goslar, Germany, is pronounced "Goes-uh," like the name "Rosa." Gose is brewed with salt water, or with additions of salt and coriander, resulting in a more sour-tasting beer.
This refreshing creation, available exclusively in the District, is the first-ever full-batch sour beer produced by DC Brau, which debuted during SAVOR week DC in June. This thing packs a strong fresh fruit punch, but not too strong. Strawberry and peach come through hard, finished by a play of other light fruit flavors that round out the sour tang and dry finish of this light-bodied brew. This is a beer that wine lovers could easily get on board with.
Kodachrome Dream(ing) | 4.5% abv
This delicious farmhouse rader is great for drinking on a warm day. Beers that fall under the "farmhouse ale" category usually have funky, tart, earthy flavor. And a "radler," a German term that translates to "cyclist," is a thirst-quenching blend of lager and grapefruit or lemon soda. So, if you can imagine, this beer tastes like riding a bike through a countryside farm feels; comforting, fresh, and crisp.
Lost Summer American Wheat | 4.7% abv
A solid seasonal option from Capitol City Brewing, this ale is brewed with clover honey and orange peel to give a sweeter, citrusy character that's dry, yet refreshing. Perfect for gulping down during a hot DC summer backyard barbeque.
Driven to Tears | 4.8% abv
Tart, funky, bright and lively. This sour ale is heavy on the blueberries and blackberries. It's sweet, but not too sweet; sour, but not too sour. The proverbial Goldilocks of summer beers. The only thing that will have you crying is how perfect this beer is for drinking under the shade of a tree in a park at a picnic.
Citra and Lemon Peel Saison | 5.2% abv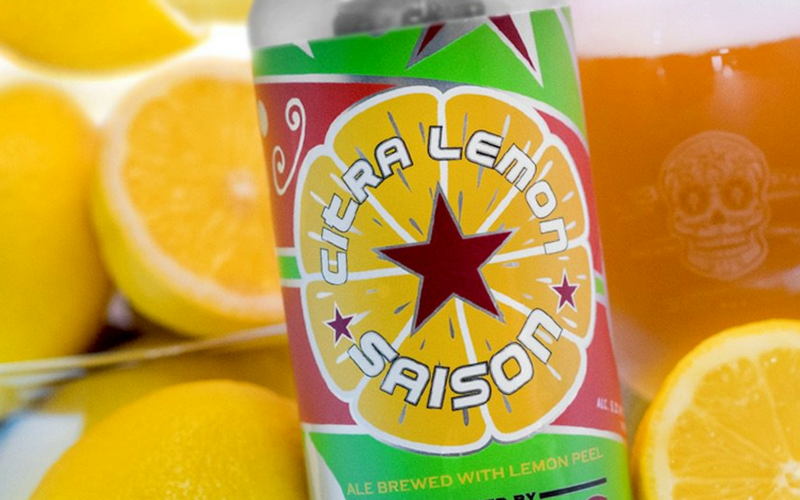 This mouth-watering saison will brighten up any meal or activity that you pair it with. Subtle citrus and a touch of tartness from the lemon peel will chill you all the way out. This is one technical depressant that will actually uplift your mood and spirit.
Orange Summit: Farmhouse Ale | 6.5% abv
This new brew from Hellbender was brought to my attention from friend, Hellbender bartender, and overall craft beer insider, Seth Payne, as a great summer beer option. The added fresh-squeezed and zested valencia oranges make for an intense aromatic experience. It's basically your daily dose of vitamin C, right?
Panda Strike Force | 7.0% abv
Brewed by Hellbender Brewing Company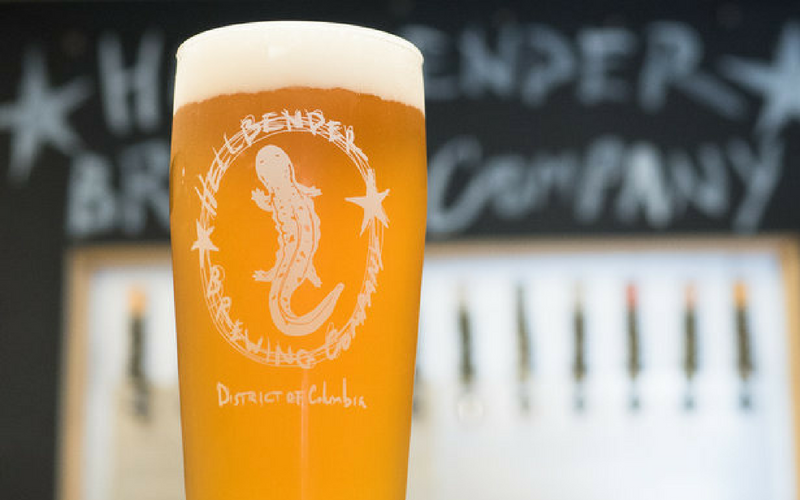 Like its name, this aromatic IPA, another option from Hellbender, starts our cute, but packs a punch. Made especially for Brew at the Zoo in July, Panda Strike Force has notes of grapefruit, lemongrass, tangerine, and pineapple that will keep you wanting more. But watch out – it could definitely sneak up on you, as the name implies.
Double Dance of Days | 8.5% abv
The final and heaviest of beers on the list comes from Atlas Brew Works. This double IPA, released in May, contains a bold and hoppy flavor with a slight heat. Dark tropical flavors of pineapple and mango envelop the tongue as a mild bitterness rolls over, all finishing with the same fruity flavor that you can taste before you even take a sip. This would an ideal beer for those bringing in those summer nights. You know how they say everything gets hotter when the sun goes down.
#FrayLife Tip
:
Try out this and other beers on this
DC brewery tour
.
There you have it – a tour de DC of locally-brewed beers to soak up while the warm days are still here. What's your favorite summer brew? What's a must-try that should be on this list? Let us know in the comments or tag us on social media using the #FrayLife hashtag! . Cheers!
If you're heading out to breweries for the day, make sure you prepare yourself for the beer munchies with our guide to BYOF – bringing your own food.