Warm Up This Fall With These 6 Great DC-Brewed Beers (Spoiler Alert: None of Them Have Pumpkin)
It's Fall. Autumn. Cuffing season. Whatever you call it, it means the temperature is dropping, the nights are coming sooner, and you're about to be surrounded by a lot of family. If you ask me, all signs point to needing some beer.
But not just any beer will do. Following the seasons of DC, local beer makers switch up their offerings to match what's happening outside. Summer was about light and bright brews. Fall calls for a heavier beer, one that's maltier and has the "umph" to warm us up. Think porters, stouts, barleywines, and heavier versions of your other favorites.
We've curated for you a list of brews from local DC breweries that fall into this category. We hope it helps you decide just a bit faster next time you're staring at the wall of beer pondering which 6-pack will make you seem eclectic. And perhaps the best part of the brews listed below is that none are made with what has for some reason become the hallmark flavor of Fall: Pumpkin. #SorryNotSorry
Sleeping Standing Up | 10% abv (alcohol by volume)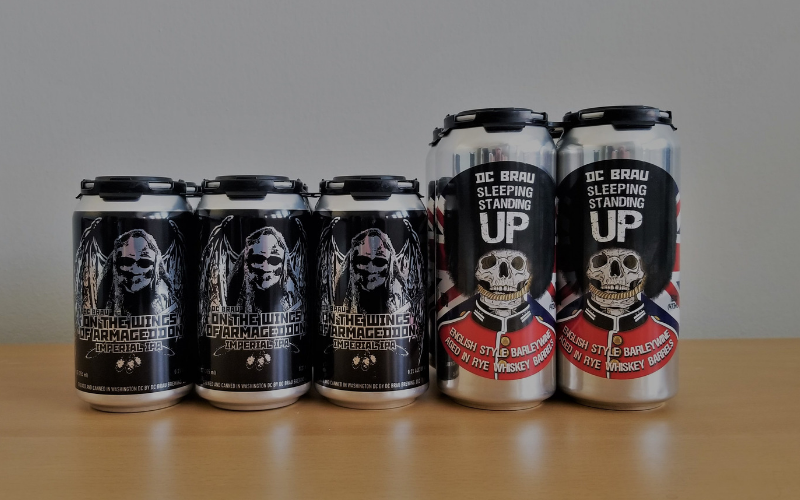 The very first release of DC Brau's exclusive dock series, Sleeping Standing Up will have you sleeping lying down pretty quickly. This English-style barleywine is the first produced from this team, and has been aged in One Eight Rye Whiskey barrels for three months. Chocolate brown in color, one swig of this will release an explosion of flavor. By nose, you'll get aromas of toffee and fig. By tongue, it's a punch of heavy hops, followed by a swirl of orange marmalade and actually good fruit cake.
Barleywines are some of the boldest beers made. Though they have the word "wine" in them, wine they definitely are not. The name comes from similarities with wine. Barleywines have some of the highest abv of beer – ranging from about 8-12%, like wine. This high abv also allows it to age well, also like wine. Get it? If you've never tasted one before, this should be your first stop.
Häxan | 7.0% abv
Brewed at Right Proper's Brookland facility and available at their Shaw brewpub, this full-bodied porter is made with a bunch of different malts and oats that leads to a robust, complex taste. You'll get notes of chocolate and coffee that fill your whole head and warm your heart as it passes through to your soul (this is definitely how the digestive system works).
Porters are dark brown and rather bitter in taste. This comes from its brewing process, which was first developed in London, and uses malt that is charred by being dried out at high temperatures. They're perfect for sipping slowly and deeply.
Mexican Radio | 8.0% abv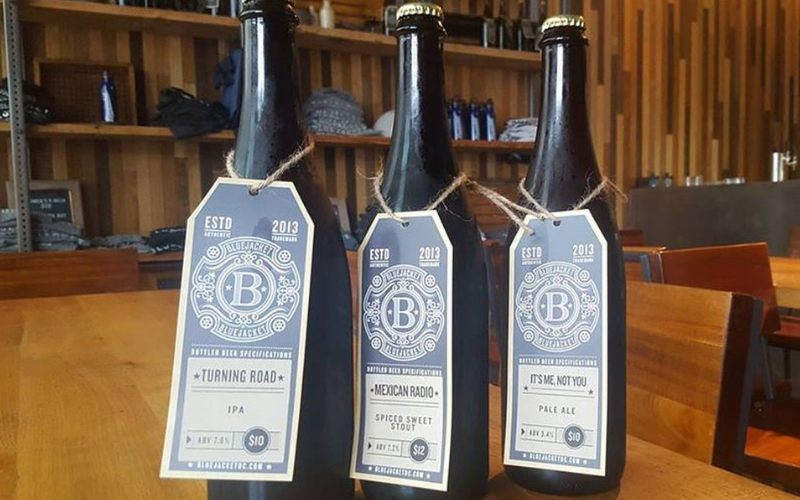 Bluejacket Brewing gets sweet and spicy with this south-of-the-border inspired stout. Brewed with oats and milk sugar, this unique beer is sweet with vanilla beans, cinnamon, and cacao nibs, and spicy with ancho chili peppers. It's a perfect pick-me-up on a wet and cold Fall afternoon.
There are many variations of stouts, but the most common is perhaps the dry stout, like Guiness. Stouts and porters are very similar, but the main difference (at least historically) is that stouts are typically stronger versions of porters. Milk stouts, like this one, have an added sweetness that makes for a tasty treat.
Silent Neighbor | 6.7% abv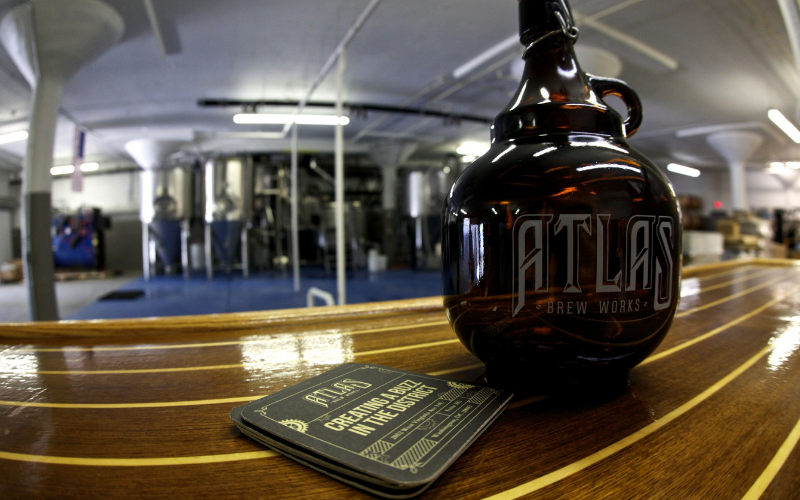 Another great stout. Silent Neighbor is one of those beers that you feel like you actually eat instead of drink. It's a rich pumpernickel stout, that fills your mouth with its rye and roasted barley blend, like biting into a big fresh loaf of bread. Its mystery unfolds as secondary notes of blackstrap molasses, caraway seed, and bitter fruit hit. Named as an homage to Atlas' neighbors of the Mount Olivet Cemetery, the haunted Fall factor is already built in.
Nectar of the Bogs| 5.0% abv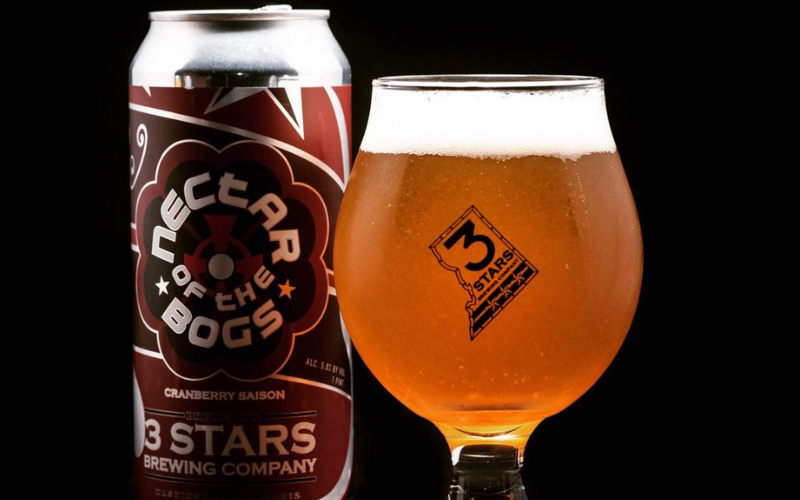 For those who want a lighter, more refreshing brew, this cranberry saison from 3 Stars is for you. Designed with Fall holidays in mind, this beer is crisp, dry, and ever so slightly tart from the fresh cranberries. It's incredibly drinkable, and tastes like biting into a juicy yet dry apple (only with a cranberry taste). Bring a growler or two to your Friendsgiving and you'll be a hero.
Saisons are pale ales that are typically carbonated, spicy, and/or fruity. While they usually have a lower abv, they have recently been able to be produced with a higher concentration of alcohol, like this one.
Double Chazzwazzer | 8.5% abv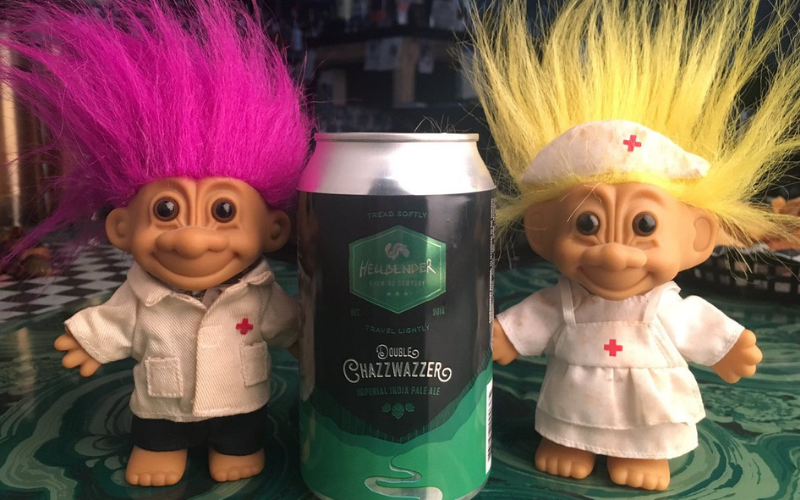 Another option for those who prefer a beer with a bit more citrus is this Imperial IPA (India Pale Ale) from Hellbender. They use a mix of Australian hops to create a symphony of pineapple, passion fruit, and citrus in your glass. Its beautiful golden color masks the full-bodied kick. Even so, I think it's an easy-to-drink beverage that you can really sink your teeth into.
Imperial IPAs (also called Double IPAs) are like regular IPAs, but on steroids. They're a bit more malty and alcoholic, which make them great for keeping you warm in colder weather.
#FrayLife Tip
: Want to try these and many other local beers? Take trip on this #FrayLife
DC brewery tour.
What's your favorite local seasonal brew? Let us know in the comments or tag us on social media using the #FrayLife hashtag!
Craving more Fall treats? Check out this list of local Fall favorites.
GET OUR WEEKLY EMAIL »