22 of the Most Fun Things You Can Possibly Do in DC This June
We can feel the thickness of that infamous D.C. humidity already, but that shouldn't stop you from living your best life in the city this June. You just might want to drink extra water and invest in some breathable clothing. June is the start of summer, and you know summer means pool parties, outdoor festivals with beer and wine, and generally having a more relaxed attitude than you may have had at the beginning of this year.
We've rounded up some of the best and most fun things to partake in this month. If you find yourself at any of our events, make sure to tag us at #DCFray and #Fraylife, so we can see how amazing of a time you're having!
June 1
Northeast Eats– Northeast Eats 2019 is a celebration of the NE neighborhoods in Washington D.C. where you'll be able to taste food from over 40 different local vendors, and sample drinks from at least 10 breweries and distilleries. That sounds like a summer day well spent. And since we love you, you can grab 10% off your tickets using code FRAY.  (DC Brau//4pm//$20-50)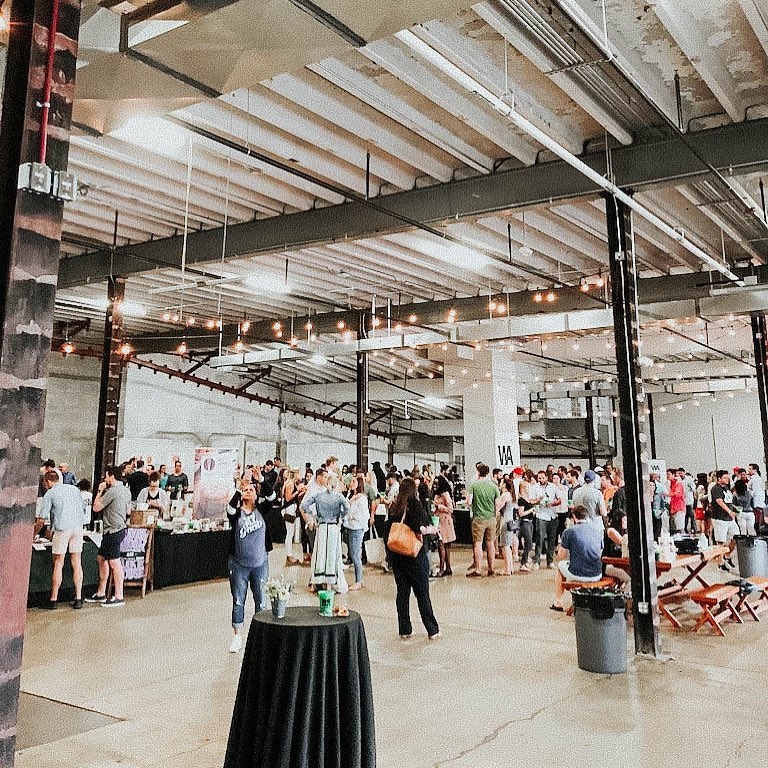 Photo Credit: Northeast Eats
June 2
Free Museum Weekend- Yes, we are blessed in Washington D.C. to have a lot of free museums to visit, but there is still some amazing art worth viewing that does cost money in this city. Lucky for you though, on Sunday, June 2nd, many of the usually paid museums in the Dupont/Kalorama area will be opening their doors at no admission cost. Experience all that The Phillips Collection, The Dumbarton House, The President Woodrow Wilson House, among others have to offer. Which one are you heading to first? (Phillips Collection//all day// free)
Taste of Peru- D.C. also has a lot of delicious food available at your disposal, and summer is always the time of food and drink festivals. Check out the Taste of Peru for not only great Peruvian food but Peruvian culture and entertainment as well.  (University of District of Columbia//10am//$15)
June 4
Harry Potter Trivia- Know everything about the amazing wizarding world of Harry Potter (the books, not the movies, come on, we're talking to real fans here)? O'Sullivan's Irish Pub in Arlington is hosting Harry Potter books trivia and if you know your stuff, you could win some major prizes. Plus, tickets are free, so you really have nothing to lose here. (O'Sullivans Irish Pub// 7-9pm// free)
June 6
Jazzin at the Phillips- We've given you a lot of Phillips after 5 events in the last few months, and here is what this month has in store for you. On June 6th, the Phillips Collection will be hosting a Jazzin' at the Phillips event, where you'll be able to hear live jazz performances from local artists/bands and enjoy cocktails, appetizers, and artist vendors, all for the price of your ticket. D.C. is a city with a rich history of jazz music so this event is extra special to the local culture. (Phillips Collection//5-8:30pm//$12)
    Today is the official start of Pride weekend and there are just too many events and happenings to list out in this piece. But if you're interested in getting involved or just being part of the party, here is the full calendar of events.
June 7
Truckeroo- D.C. is big on food trucks, and rather than running all over town to find the best one, let them come to you. Truckeroo happens every month, and if there's one near you, don't miss the opportunity. Admission is free, featuring live music, outdoor games, and more. And of course, you'll be tasting all the amazing food and enjoying cold refreshing beverages. If you can't make this one, check back here for more dates this summer. (The Bullpen//4-11pm//free)
–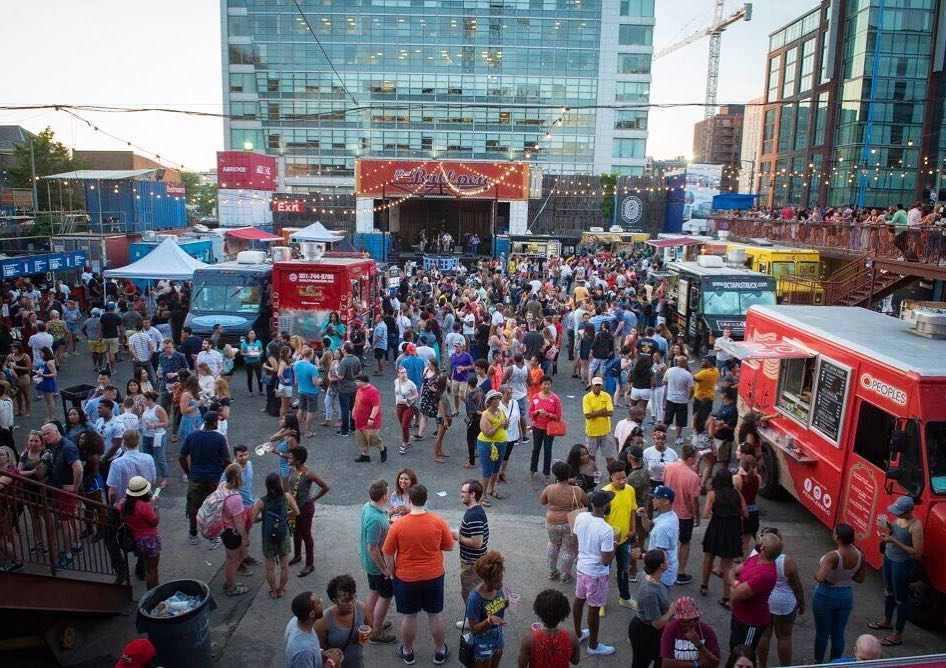 Photo Credit: The Bullpen
June 8
D.C. Pride Parade- The D.C. Pride Parade is one of the biggest events in the city. We're serious, Pride may be the most festive and exciting time of year for local residents. The parade is sort of the highlight of it all, where the entire city comes together to celebrate the community. We suggest going out early, maybe hitting up a bar or two beforehand, and finding a good spot to perch up to see all the floats and people in costumes pass by. And make sure to check out their website for all the details. (Dupont & Logan Circle // 4:30 pm – 8:00pm // free)
Photo Credit: NHL
RFK Stadium- Dying to get into the new fields at RFK Stadium? Well, we've got the hookup. Meet Muriel Bowser and attend the ribbon cutting ceremony, followed by a community celebration with access to free play in the fields. Whether you think you're a pro or a complete amateur, this is a great way to get out outside and stay active. Stay up to date on all the details here. (RFK Stadium // 12pm // free) 
Summerfest DC Beer, Wine and Music Festival- Another outdoor drinking festival not to miss. The Summerfest DC Beer, Wine, and Music Festival will help you beat the heat with over 65 beer and 25 wine vendors at the ready. And also, there will, of course, be food, games, and live music. If you haven't been to a drinking festival in D.C. yet, it's absolutely mandatory you attend at least one, and this one encompasses a little bit of everything, so what better way to start? ( The Bullpen// 12:30pm-8pm// $29.95-65.00)
Picture Credit: Summerfest DC
Pride on the Pier
The Washington Blade presents the 2nd Annual Pride on the Pier. Pride on the Pier extends the city's annual celebration of LGBTQ visibility to the Wharf with an exciting array of free activities and entertainment. District Pier will offer DJs, dancing and other entertainment. Grab a beer, wine or craft cocktail made with Absolut on District Pier, and don't miss the official Pride on the Pier Fireworks Display presented by Compass. (Pride on the Pier// 2-9pm// FREE)
June 10
Speakeasy Night- is always exciting and mysterious and makes for a really fun date or hang out with friends. This event at Engine Company 12 always includes spending the evening in a 1890's era fire station, drinking classic cocktails while listening to 1920's jazz music, and maybe even finding something new about yourself. If you show up early, you'll have the chance to check out beginner swing dance lessons! Do you have the password to get in?  (Engine Company 12//7-11pm//$10)
June 11
Glow Yoga on The Mall-  is the perfect opportunity to blend taking care of your health and also taking care of your social needs. No matter what level you're at, you'll enjoy this vinyasa flow class, and you'll especially enjoy the beautiful golden hour/sunset views from your mat. You are responsible for bringing your mat, but we'll take care of the body paint and glow sticks. Because nothing makes yoga more fun than when you're glowing. ( National Mall//8-9pm//$25)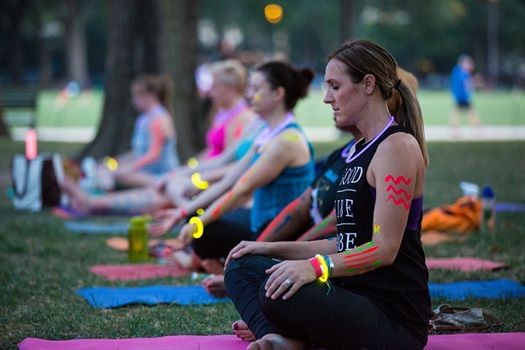 Photo Credit: All Events
June 12
Dine N' Dash -is a yearly event with celebrity chef with Jose Andres, where believe it or not, you're able to dine and then dash at some of the most delicious and hard to get into restaurants in D.C. Your ticket price for access goes directly to charity, helping World Central Kitchen to tackle issues of poverty and hunger in the developing world. Chowing down and supporting a great cause? Sounds pretty great to us. (30 Restaurants // 6pm-10pm // $150-$400) 
June 13
Parks and Recreation Trivia–Another trivia night for you to join in on. This time we're testing your Parks and Recreation know how. Get a group of friends together at Duffy's Irish Pub, and take your chances to win big. At least if not big, then a round at the bar. (Duffy's Irish Pub// 8pm-10pm // free) 
Free Workout at Balance Gym- Go to any Balance Gym, wearing a DC Fray shirt or a United Sports shirt and get your sweat on for free! ( Balance Gym (all locations)// Valid all June)
June 15
#FrayLife River Tubing Trip– June should be all about finding opportunities to get out on the water. We're hosting a river tubing trip on Saturday, June 15th.  Just bring your friends and your drink filled cooler. We'll meet in Arlington early in the morning, and have a bus waiting to take us to the river. We'll also provide the tubes and water guns (because what kind of trip would it be without them?). You'll get about 2 hours of water time. Just make sure you're 21+ if you're interested in partaking. And if you were thinking of making some new friends based on shared interests, this may be just the place. (Front Royal Canoe // 7am-4pm // $75)
June 16
Today is Father's Day, and no matter what you're up to this Sunday, make sure to call your dad or father figure and let them know how much you love them. It's not really a holiday that gets too much appreciation, so we're sure your dad (or dad type person) will be more than touched that you remember and care for them.
June 18
Speed Dating at Nellie's– Be done with swiping, at least for the evening, and give meeting people in real life a try. Everyone in the LGBTQ community is welcome to attend and the men and women's events will be happening simultaneously at Nellie's Sports Bar. The best part? This speed dating round is during Pride month, so we will be making the event extra special. (Nellie's Sports Bar // 7pm-10p // $25)   
June 19
Nats Night Out– Summer and baseball go together, well, like summer and baseball. We're hosting a Nats Night Out, where for only $20 a ticket you'll get admission to the happy hour at Walters Sports Bar (it's right across from the park), exclusive drink specials, and seats at the game. That's a pretty sweet deal! (Walter's Sports Bar// 6pm// $20)
Photo Credit: Federal Baseball
Speed Dating at Mellow Mushroom– Thinking of going old school and trying your hand at the dating scene without your phone? You don't have to go at it alone because we've got a speed dating event that takes all the pressure off. Come out to Mellow Mushroom and enjoy meeting new people, whether it's for love or friendship.  Plus, there will be happy hour food and drinks, as well as a raffle (which if you win, you could use towards your next date). (Mellow Mushroom //7pm-10pm//$25)
June 22
DC Philippine Food Festival– Have you ever had Philippine food before? If you haven't, now is your chance to sample it all. The D.C. Philippine Food Festival features the best of the best from the cuisine from some of the city's most celebrated chefs. Admission is free if you want to just wander and walk around the Wharf (where it's being held) and see/smell, but you can also purchase food packages to taste all the delicious food. (District Pier at The Wharf // 2pm-6pm// $5-45)
June 25
Silent FitHop on the National Mall– We've got a different and way more entertaining way to get that summer body ready this June. At our Silent FitHop on the National Mall event, you'll get to learn cool new dance moves from a professional instructor, and listen to the music you like with a pair of headphones that don't disrupt or clash with anyone around you. Plus, another great way to make friends in the city! (National Mall // 7pm // $25)
June 30
Smithsonian Folklife Festival– Don't miss the Smithsonian Folklife Festival, which brings together everything from a social message to feel good music, making this year's theme, "The Social Power of Music," especially powerful. It's completely free to attend and perfect for any age group. See the full schedule of events plus the lineup of musicians. (National Mall // 10:30am-4:30pm // free)
DC Polo Society: Red, White & Brews– Join DC Polo Society for an American tradition to celebrate Independence day with your best patriotic wear, family BBQ offerings, and wine tasting. ( Congressional Polo Club//2-5pm//$15-85)
Photo Credit: Smithsonian Folklife Festival
June is really about drinking outside, getting out on the water, and generally beating the heat any way you can. What are your favorite ways to get summer started right? Share with us in the comments.
If you have any event we didn't mention, let us know! And if there's something coming up next month, we want to hear about it too so we can mention it in next month's piece.  We generally love hearing about happenings around D.C, especially when you tag us at #DCFray and #Fraylife.
Check out our newest monthly activities for July!
GET OUR WEEKLY EMAIL »