Things are Heating Up This Season With these Ultimate Hot Chocolate Stops in DC
Hot chocolate is a timeless drink that both the young and old can enjoy.

It's the perfect drink to warm up with on a cold DC winter day, and it's a magical beverage that seems to bring people together.

If you consider yourself a hot chocolate enthusiast or perhaps need a place to go for your next romantic hot chocolate date, check out 1 of the 5 places that we've picked as the best spots to get hot chocolate in DC!

1. Café Chocolat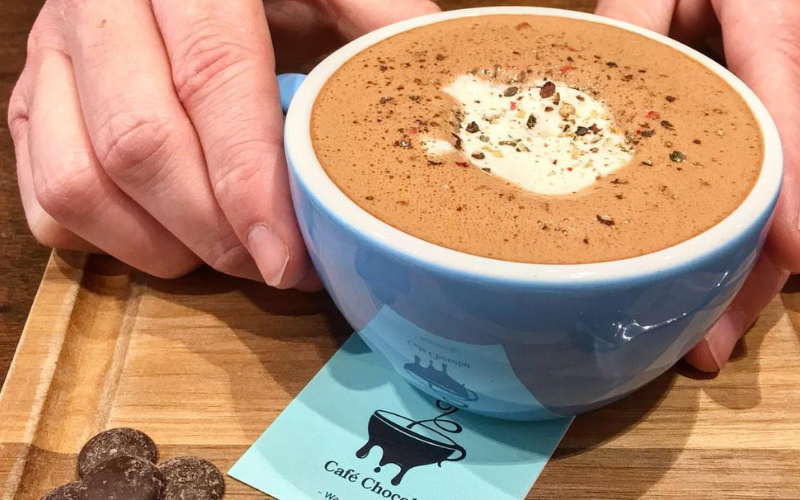 Do you prefer iced or hot chocolate? Do you like it dark, milk, or white? Café Chocolat in Downtown DC serves hot chocolate like this, and it is delicious and high quality. The dark hot chocolate is smoky, fruity, and smooth, while the milk chocolate has rich, aromatic floral notes. The white chocolate is sweet, buttery, and creamy. No matter what your hot cocoa preferences are, Café Chocolat has something for you.
#FrayLifeTip: Café Chocolat also has an extensive coffee menu and serves pastries to accompany your drink.
2. The Pretzel Bakery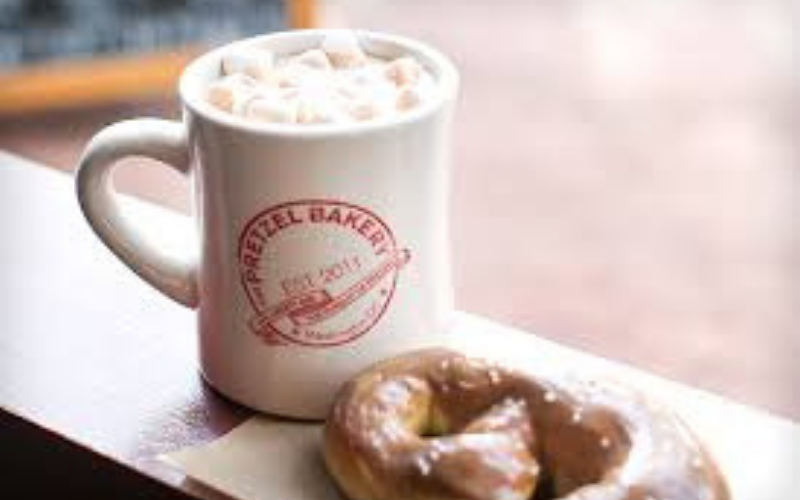 The next time you're in the mood for a drink that will warm you up from the inside out, head to Capitol Hill. The Pretzel Bakery's famous Hotella is hot chocolate made with Nutella. It is quite popular among customers, and for good reason! As hinted at by its name, the Pretzel Bakery also has different types of pretzels to snack on. Try the sweet pretzel, which is cinnamon glazed, to pair with your Hotella!
#FrayLifeTip: Need an extra kick? Order the mocha, which is ½ coffee and ½ Hotella.
3. The Sweet Lobby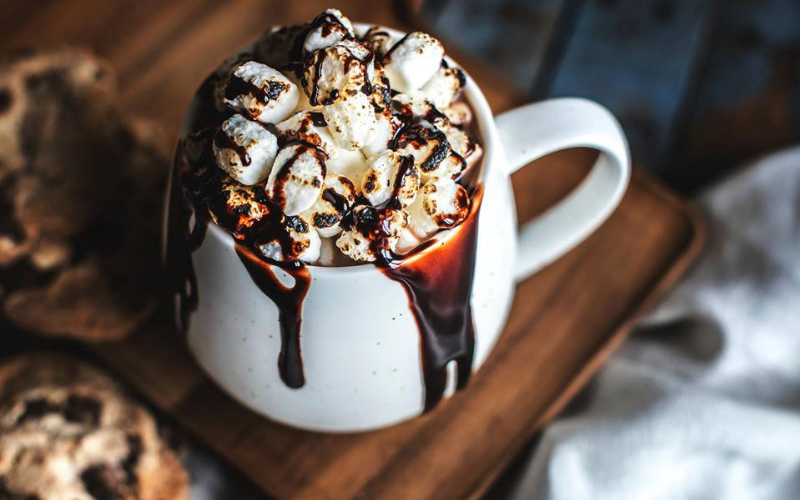 A place known for its French sweets, the Sweet Lobby also serves tasty European-style hot chocolate. To top off the hot chocolate, house-made marshmallows are added to the sweet drink. Cupcakes, macarons, madeleines, shortbread, eclairs, mendiants, and loose-leaf tea are also on the Sweet Lobby menu.
#FrayLifeTip: Craving a boozy treat? Try a cocktail cupcake like piña colada or Jack & gin. These are only available by advance order and are $35 per dozen. You can view the full menu here.
4. Tryst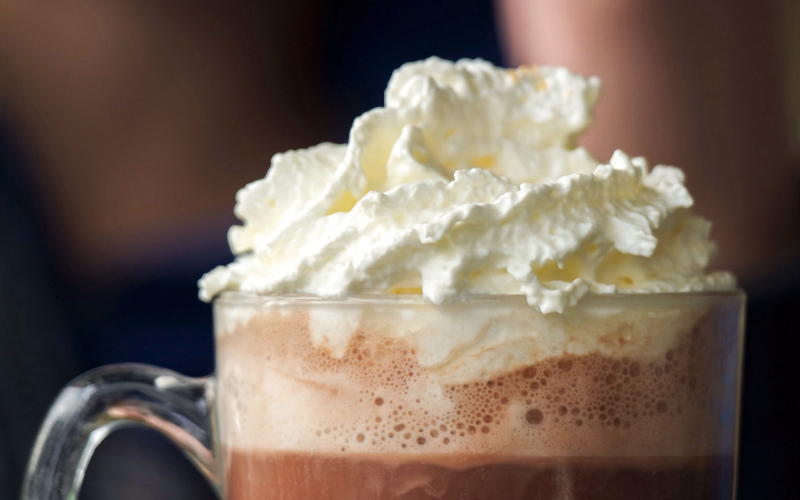 A great place to eat for breakfast, brunch, or lunch, Tryst is a coffeehouse, bar, and lounge that happens to serve delicious hot chocolate and coffee beverages. If you're one who likes to try new things, try the lavender hot chocolate. You won't regret it!
#FrayLifeTip: Don't ignore Tryst's scrumptious food menu. We recommend the Death by Chocolate Waffle!
5. Colada Shop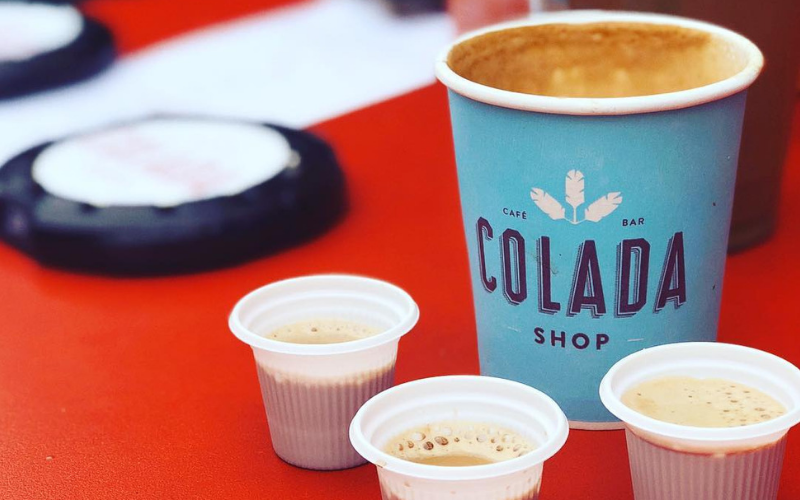 This cool shop puts its own Cuban twist on hot chocolate. If you want a taste of Cuba in your hot chocolate, try the Chocolate de la Abuela, which is classic Cuban hot chocolate. It is made with dark chocolate, a Colada spice blend, and sweet Cuban crema. If you have just as big of a sweet tooth as we do, you might also want to try the Cuban flan or tres leches cake!
#FrayLifeTip: Want to warm up with an alcoholic beverage instead? Colada Shop has you covered with its menu of perfectly crafted cocktails. Piña colada, anyone?
Do you know of any other cozy spots in the district that can whip up a mean cup of hot cocoa? Share with us in the comments below!
GET OUR WEEKLY EMAIL »