Take your Pizza Seriously and Celebrate National Pizza Month in Style with DC's Top Neapolitan Pizza Parlors
October is a great month. The NFL, MLB, NBA, and NHL are all happening, it's Halloween season, and it's National Pizza Month! There are few people, if any, who dislike pizza. It is one item in this day and age that can bring people together. The DC-area has become a hotbed for foodies in the pizza scene with the emergence of several highly rated and critically acclaimed Neapolitan pizza parlors.
What sets these pizza spots apart from others is that almost all of them are AVPN (Associazione Verace Pizza Napoletana) certified. As far as pizza standards go, having an AVPN certification is extremely important for those in the Neapolitan pizza game. A few of the requirements are:
Pizza must be round – with a diameter between 30-35 centimeters

Must be cooked exclusively in a wood-fired oven in a temperature between 430-480 degree Celsius

The use of imported San Marzano tomatoes and mozzarella di Bufala (known to many as buffalo mozzarella)
What this results in is an authentic and delicious tasting personal pizza that makes use of all the fresh ingredients for an amazing dining experience. Thankfully, DC boasts a handful of these places which we will visit in more detail below…
3715 Macomb St. NW, Washington DC
A staple in Northwest DC, 2Amys has been previously rated as the best pizza in DC by various outlets and it definitely earns that acclaim. A pizza joint that was there at the start of the Neapolitan pizza boom in DC, this spot features a vast array of Italian favorites. From bruschetta with tomato fonduta to their homemade cannoli, every item is delicious. That being said, the star of the show here is their pizza. Their menu features mouth-watering classics like the Margherita Pizza to more adventurous pies such as the Puttanesca 2.0, which has roasted rapini, fresh mozzarella, garlic, anchovy, cherry tomatoes, and hot peppers. 2Amys also features a full wine bar, so this spot has everything you could ever need for a pizza night out.
1065 31st St. NW, Washington DC
Georgetown has been a long-time destination for foodies around the DMV. With many eclectic restaurants, there is something for everyone down the cobblestone streets in the Georgetown neighborhood. Nestled on 31st Street is Il Canale, another must visit place for any pizza-loving person. Il Canale features a massive wood-burning oven straight from Naples, along with indoor/outdoor seating to make it an ideal locale for any occasion. Their sprawling dinner menu features Italian delicacies like spaghetti alla carbonara and a Caprese appetizer. Turn to their pizza page with over 10 types of Neapolitan pizzas, including the Il Canale which includes tomato sauce, buffalo mozzarella, ricotta cheese, prosciutto di Parma, eggplant, and cherry tomatoes. When in Georgetown and the craving for pizza strikes, Il Canale has you covered.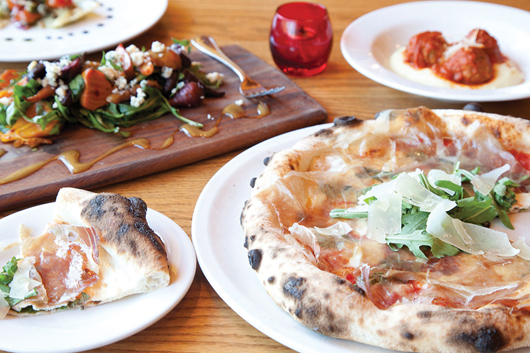 400 South Maple Ave, Falls Church, VA
Our first spot outside the District is Pizzeria Orso, which is located just a few miles outside the DC border in Falls Church. This local pizza haven was named "Best Pizza" in Falls Church by the Falls Church News Press along with many other accolades, including high rankings in Washingtonian magazine as well as The Washington Post. This family-friendly restaurant can get packed just about any day of the week due to their illustrious offerings that include over 15 Neapolitan pizzas. Dine-in with your friends and split some arancini followed by your very own Toscana pizza which includes tomato, mozzarella, ham, salami, sausage, and pepperoni.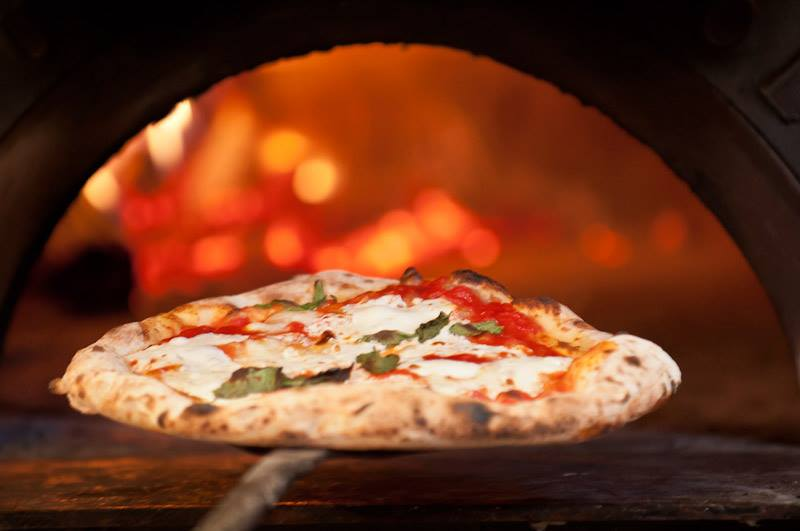 5104 Wilson Blvd, Arlington, VA
Just a few miles away (3.2 to be exact) from our previous destination sits Pupatella. A favorite among those in Arlington, this famous pizza parlor has received the illustrious recognition of being named the best pizza in the entire state of Virginia. Pupatella was started by Naples-born Enzo Algarme and he continues the traditions of his upbringing today by importing the best ingredients for his wood-fire pizzas straight from Naples, Italy. A pizza lover will be in heaven at this place, where they cater to all kinds of pizza enthusiasts. From their white pizza's, like the Pesto Pizza with house made pesto, walnuts, and fresh smoked mozzarella to their classic Neapolitan creations like the simple, yet elegant, Classic Doc Pizza with fresh mozzarella, basil, and olive oil. You can't go wrong at this Arlington hotspot.
Pizzeria Paradiso (multiple locations)
3282 M St. NW, Washington DC
2003 P St. NW, Washington DC
124 King St, Alexandria, VA
4800 Rhode Island Ave, Hyattsville, MD
Our final pizza spot has successfully spread around the DMV, now with four locations: two in DC, one in Alexandria, and one in Maryland. All locations provide the same delicious menu and, unlike the other pizza places, offer two different sized Neapolitan pizzas in a 9-inch and 12-inch option. Pizzeria Paradiso's menu features over 10 different pizzas with mouth-watering choices including the Paesana Pizza with spicy garlic pesto, Paradiso chicken sausage, sweet red peppers, roasted escarole, broccoli rabe, mozzarella, and ricotta. Whether you're in Virginia, DC, or Maryland, there will be a Pizzeria Paradiso to suit your needs. 
#FrayLifeTip: Enjoy your pizza with a side of Free Bingo on Monday nights!
Love Neapolitan Pizza as much as we do? Let us know in the comments or by tagging us using #DCFray and #FrayLife! And if your pizza needs still aren't satisfied, hop on over to our other article about 7 Places that Prove DC Pizza Doesn't Suck.
View More Articles By Adam Rothe