#FrayLife Guide to an NYC Weekend Getaway You'll Never Forget
New York City is jam-packed with so much fun, food, and culture that it's unimaginable that you could 'do it all' in one day. As a first-timer, I focused on taking in as much of NYC as possible and blended a combination of typical tourist and local-feeling activities into some of the most fun 36 hours ever! Whether you've never ventured north to the big city, or if you're a regular upper-east sider, I hope these tips inspire you to try something new and take on a 36-hour trip of your own!
Getting There:
You can get to NYC by plane, train, or automobile! I chose the latter, cheapest option and booked a Megabus. For a $40 round trip I was pleasantly surprised by the entire experience. I lucked out and had an entire row to myself (the 2pm departure), spread out, and spent the quick 4 hour journey working away on my laptop. My only regret? Not bringing snacks! I'd definitely recommend packing a water bottle and some road trip munchies. There are several bus companies that make trips to NYC from Union Station.
Friday Night:
I arrived at 7pm (#FrayLife Tip: Plan for Traffic) absolutely starving and grateful that my friends already had a dinner spot picked out. We devoured some ramen at Ivan Ramen. It's on the Lower East Side, but it turns out they have two locations in the city! We absolutely died over the spicy Kyuri Pickles; they were a perfect appetizer for $5. It's a small enough spot that I would recommend reservations, and request to sit on their adorable patio.
As the night progressed, I learned that New York really never sleeps. Unlike D.C., the bars and clubs stay busy until 3 or 4 in the morning. We had plenty of time to hit a few. Remaining in the Lower East Side, we ventured to Flowershop, Pianos, and Hotel Chantelle. Flower Shop was crowded but had great throwbacks on their playlist. Pianos had a funky live DJ. My favorite stop of the night was Hotel Chantelle, by far. This two-story masterpiece of a bar had a beautiful rooftop, and some very fancy vibes. Drinks and cover charges can get pricey in NYC, so if you happen to meet a club promoter (or make a friend in line) with a table, I would 100% recommend taking advantage of the opportunity.
Saturday Morning: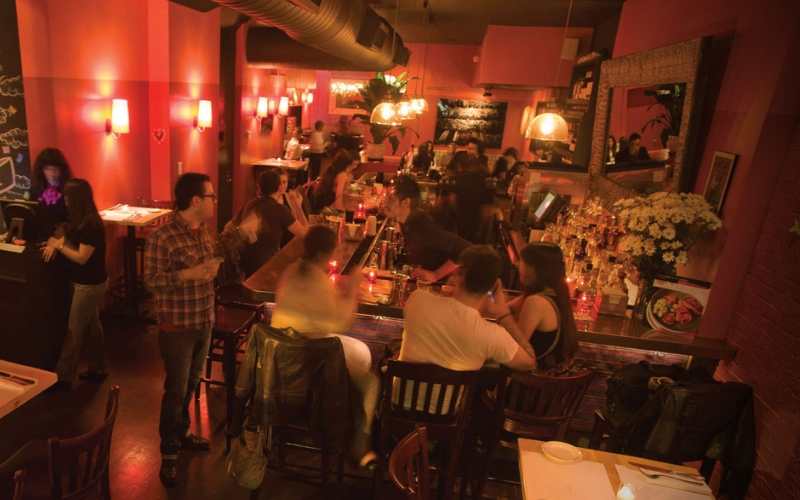 Saturday morning meant it was time for one thing: Brunch like a local. There were so many amazing options (Essex in East Village, Juliette in Williamsburg, and Jacob's Pickle in the Upper West Village were all strong condentenders), but we eventually settled on Fonda in The East Village. They were running a bottomless option for $35, including entre. The food was phenomenally authentic Mexican and the Bloody Mary was balanced and spicy. Our 11am reservation was a little on the early side, and the restaurant began to fill up as we left the building. An early brunch meant a much earlier start to the day, crucial when you're planning to pack as many activities as possible into your trip!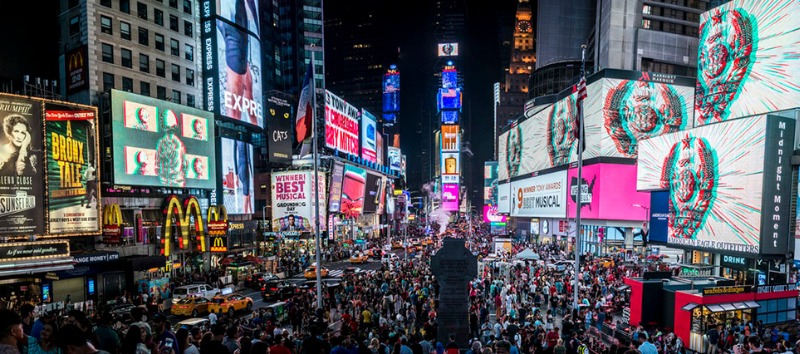 After filling up, it was time to get a few 'touristy' activities out of the way. We plotted a route that started in Times Square for a quick insta pic! Departing from the bright lights, we enjoyed a walk past St. Patrick's' Cathedral where a wedding was taking place, Rockefeller Center, up 5th Avenue (fighting every urge to pay a visit to Tiffany's), and to Barney's where I lived my Sex-and-the-City-shopping-dreams. Important Info: the 6th floor is ALL SHOES.
Saturday Afternoon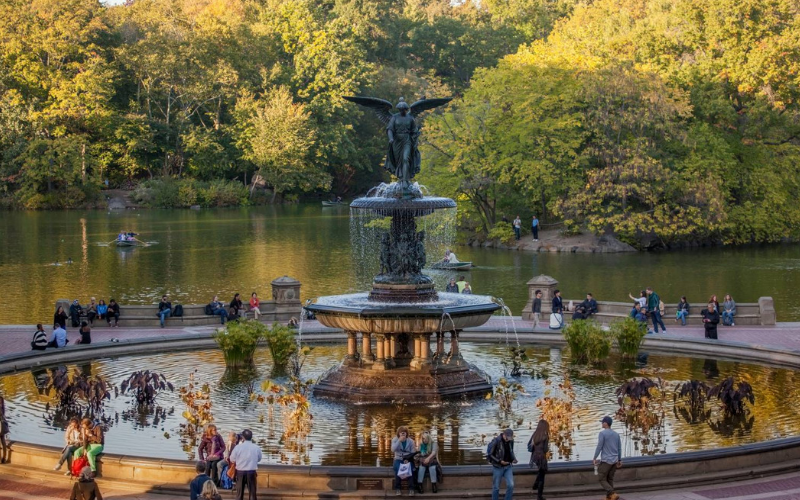 By 3 o'clock it was time to take a break from the city streets, so we ventured into Central Park. After Bypassing the Central Park Zoo, and taking a moment to appreciate the Stuart Little Pond (I believe it's actually called the Water Conservatory), we arrived at the Loeb Boathouse, NYC landmark since 1954. This is a great spot to take a breather if you like watching row boats and sipping rosé among locals. We split a bottle 3 ways and took in the gorgeous weather. There's also a full service restaurant inside and multiple bars!
Saturday Night
Two Words: Carb. Coma. You may have noticed that we haven't stopped for a snack since 11am: it wasn't an accident. Saturday night, we traded up nightlife in favor of a pizza tour! There are actual pizza tour guides in this city, but it's just as easy to plan your own. The first spots we hit were Scar's Pizza on the Lower East Side, Joe's Pizza in Broadway, and Best Pizza in Brooklyn. Without even knowing it, we saved the best for last. At L'industrie Pizza in Brooklyn, the crust was light, crispy and delicious, the sauce was savory, the cheese fresh, the basil perfectly assembled, and a hot honey drizzle was available for dipping. 10/10.
#FrayLife Tip:
Bring Cash and Prepare to Stand! Many of NYC's best pizza joints are tiny, cash-only spots. Avoid ATM fees and bring a couple of bucks per slice.
Last but not Least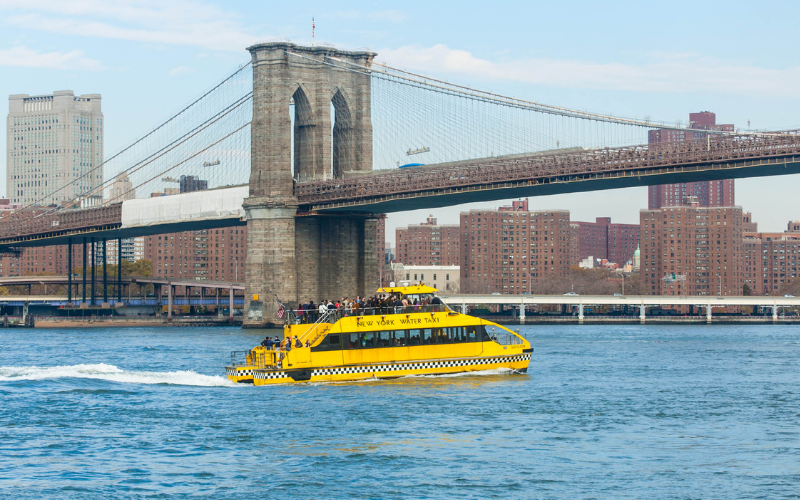 Heading back from Brooklyn, we decided to walk off some of those pizza calories (as if 25,000 steps wasn't enough!) and took in some views from the Brooklyn Bridge. It's only a mile across and offers some stunning views of the skyline by night. A great transportation alternative? Take the ferry or a water taxi and visit Lady Liberty on the way! Or, tackle the bridge during daylight for a completely different view.
These 36 hours got me so excited for my next visit to NYC. I know I barely scratched the surface of this amazing city. My next goals: See a show on broadway, walk the Brooklyn Bridge in the daylight, and participate in annual Pickle Day!
Going on an AWESOME day trip? Tag your posts with #FrayLife and tell us all about them!!