Looking for an Epic Outdoor Summer Adventure? Head for Harpers Ferry ASAP.
What does your summer bucket list look like?
If you're anything like us, it's probably filled with activities that get you out of the city and into the fresh air and sunshine.
We love DC as much as anyone, but sometimes the city is overwhelming and you need an outdoor escape to refresh and recharge.
If you've been daydreaming about hiking new trails or relaxing on the water, we've got the perfect place for you to explore this summer.
Harpers Ferry is only about an hour and 15-minute ride from DC (when traffic cooperates), but it's scenic waterways, isolated trails, and historic town feel worlds away compared to DC city life.
Read below to learn what has us so excited about summer trips to Harpers Ferry, then grab your friends and plan an epic day – or weekend – trip.
Put a little excitement into your summer and head to the Harpers Ferry Adventure Center! Get your water fix in and try your hand at whitewater tubing on the Potomac or flatwater tubing on the Shenandoah. Rather stay on dry land? They also offer a variety of fun zip lining and ropes courses!  
#FrayLife Tip:
The tubing passes are all-day, so make your way down the river and take the shuttle back to the start for round two – or three!
If you're spending the day, start off with the 3-4 hour hike up the Maryland Heights Trail. Cross the footbridge over the Potomac River from Harpers Ferry's lower town to find the start. Bring your walking stick – this one is considered difficult – but definitely worth the trek, as you'll get a chance to hike down Overlook Cliff Trail and see a gorgeous view of Harpers Ferry and the Potomac River.
You don't have to wait until Halloween to get a little spooky in Harpers Ferry! Block out up to two hours to take a 14 block tour through the lower town of Harpers Ferry and visit all the sites where ghostly phenomenons have been reported throughout the years. Feel free to bring dogs and children to this tour!
#FrayLife Tip:
Don't cancel your trip just for rain – the same stories you'd hear on the tour are told inside in the event of a downpour. A little rain won't scare away the ghosts!
Got a sweet tooth? Check out True Treats Historic Candy to taste a blast from the past. Ever wondered what sweets were craved in the 1500s? This is your chance to find out!  This shop features tons of candy throwbacks from the 1500s to the 1900s, and you can even try barks and roots – the first candies in history!
No summer is complete without a few yummy sips! Stop into Bloomery Plantation Distillery to try some of their locally-made alcoholic beverages. You can't miss the hand-crafted Limoncello – made from lemons grown on their farm in West Virginia!
#FrayLife Tip:
Head for a drink on Friday or Saturday from 5:30 to 7:30 to listen to some live music while you sip!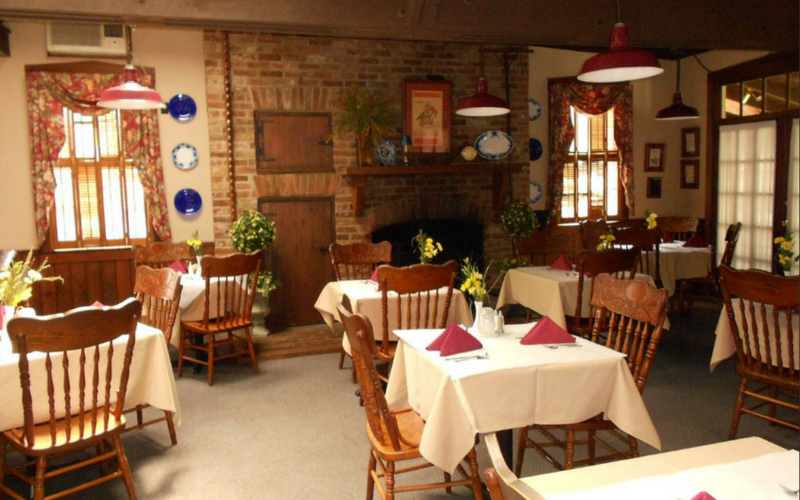 Close out your day with a delicious dinner at The Anvil Restaurant. Located in historic Harpers Ferry, this restaurant has been a favorite destination for travelers since it opened in 1985!  Try a signature seafood dish for your meal then treat yourself to one of their homemade desserts for an after-dinner treat.
#FrayLife Tip:

Feeling lucky? Head to the Anvil's Slot Room and try to take home the jackpot!
Have you ever taken a day or weekend trip to Harpers Ferry? What's your favorite thing to do there? If you're heading there this summer, make sure to show off your fun by tagging #DCFray and #FrayLife in your social posts.
Check out the 24 best things to do in DC this August!
GET OUR WEEKLY EMAIL »