Have You Discovered These 7 Secret Spots in DC Yet?
Christmas is coming…and so are the tourists.
Living in the Nation's capital you know it's almost impossible to never have tourists out and about, but you may not take notice at this time of year if your find yourself becoming more of a home body as the temperatures drop.
But don't let the cold of the winter season prevent you from getting out and exploring your city with a fresh perspective! Though the festivities may not lead you to the holiday destinations that you know and love, there are other ways to have fun (and in some cases stay warm) without dealing with out-of-towners if you're willing to get out of your comfort zone.
Want some help? There are plenty of hidden gems around the city that are worth tracking down, so here are 7 spots we love when you want to make "secret" fun possible.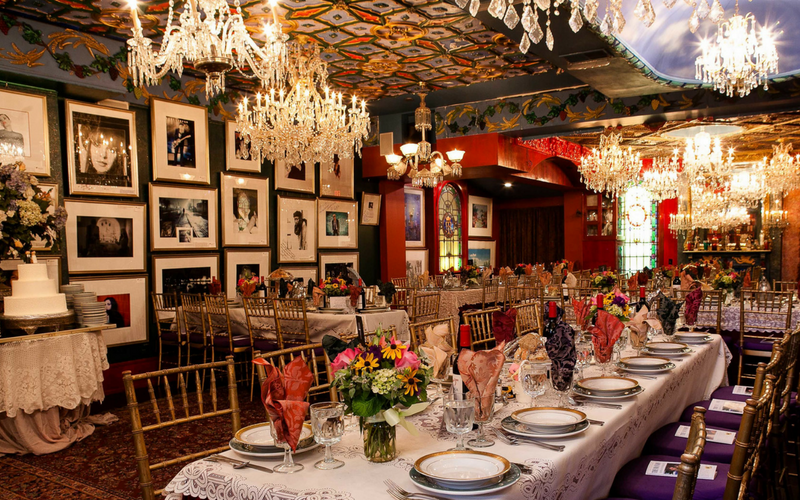 Known as a hidden treasure, the Mansion on O Street isn't exactly a mansion, but rather four-row houses opened to one another that has been turned into an elaborate hotel, museum, and a private club. The mansion is open to daily public tours and often features concerts, private dining, receptions, weddings, Mitzvahs, meetings, and events.
#FrayLife Tip: Up for some fun and games? Take the Mansion on O treasure hunt– just make sure you book online in advance.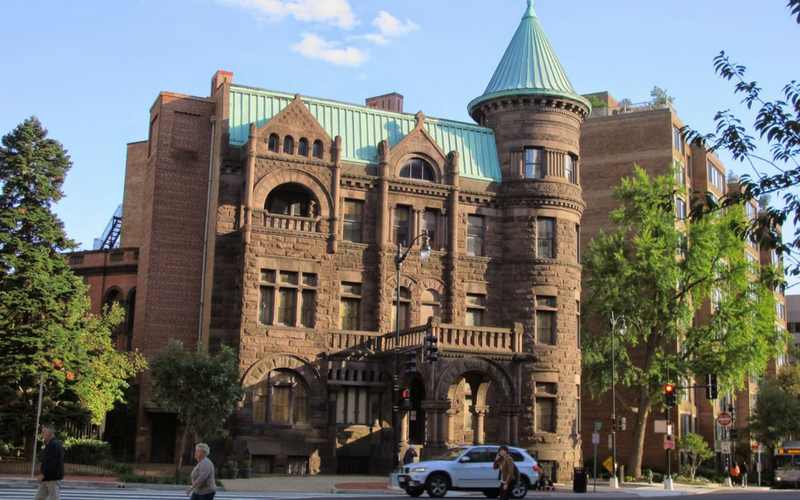 The Brewmaster's Castle continues to serve as one of grandest places to grab a brew in the country. Founded in the late 1800s by European beer brewer Christian Heurich, this awe-inspiring piece of architecture has been well preserved and is now known as a national historic landmark.
#FrayLife Tip: Regular beer events are held in the space like Oktoberfests and a monthly beer tasting called "History and Hops," where visitors can have a beer while taking tours of the available space in the house.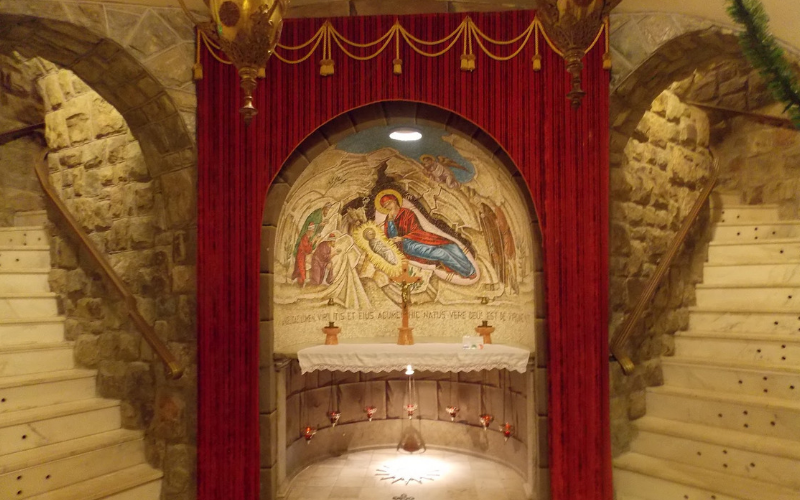 For those of you who can't make it overseas to see the Catacombs of Ancient Rome, the Catacombs of DC is a perfect alternative spot for adventure seekers. Located below the Franciscan Monastery of the Holy Land in America, you'll pass through dimly lit passageways and witness row after row of eerie wall graves, including the bones of a boy martyr. For those who prefer to stay above ground, the Franciscans have put together a spiritual amusement park, which includes replicas of the tomb of Jesus, and other numerous altars, chapels, and grottos from the Old World.
Believe it or not, the East Potomac Park Mini Golf complex is the country's oldest continually-operated mini golf course…and it's open year-round! This hidden gem is just a short ways away from the popular Jefferson Memorial and has 3 regular golf courses, a Tennis Center, as well as an Aquatic Center, plus Potomac Grille and its delicious burgers are right across the street!
#FrayLife Tip: Be aware of their half joking-half serious "no competitive putting" rule. 
Less secretive, but the Maine Avenue Fish Market is too cool to pass up on this list. Keeping with the "oldest continuously operating" theme, this spectacle is the oldest open-air fish market in the nation. This is a full-service experience, complete with cook-to-order seafood and plenty of Old Bay seasoning!
#FrayLife Tip: The market is open seven days a week, but the largest selection of fish is displayed over the weekend.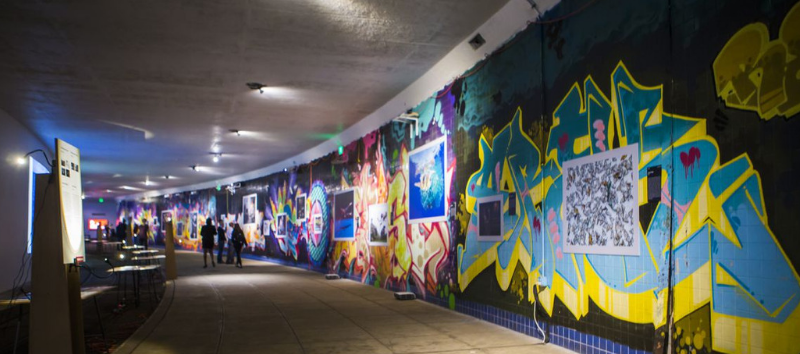 There's a beautiful art space directly underneath the busy streets of Dupont Circle (bet you didn't know that). What used to be a trolley station is now a canvas for local artists. Over recent years, they are transforming the tunnels into installations, including pieces that use the light and sound with the acoustics of the tunnels. Tickets for a guided tour of the tunnels can be purchased on the Dupont Underground website. Make sure to wear closed-toed shoes!
#FrayLife Tip: Google Maps shows an incorrect location. The correct entrance is on 19th street between Starbucks and Cafe Dupont. 
Had to sneak in a restaurant on this list. The Minibar by Jose Andres combines adventurous food with one of America's most innovative chefs. Every night, Minibar serves a tasting menu based off of molecular gastronomy. Some examples include a red sangria made into a "slushie" using liquid nitrogen (yes, you read that correctly), a mojito served as a sphere, and chicken wings cooked with a blow torch.
#FrayLife Tip: Only 12 people are served per night, so make sure you obtain a reservation well (read: months)  in advance.
Know of a secret spot that didn't make a list? Next time you're there, tag us using #FrayLife so we can share it on social!
Looking for some more ~cool and fun~ places to explore with friends or that special someone in your life? Don't let the winter keep you cooped up– try these wintery walkabouts that'll keep you active and adventurous this season.
GET OUR WEEKLY EMAIL »