Jazz Up Your Summer at These 5 Groovy DC Music Venues
If you've spent a summer in DC before, you know that Jazz in the Garden is a thing that you have to do at least once.
Yeah, you go for the Sangria and friendship, but what happens is you find out that you actually like jazz?
There is a whole world of jazz right here in the District and Jazz in the Garden is just the tip of the iceberg. Check out our recommendations below for a deeper dive into where you can catch some great tunes in DC this summer.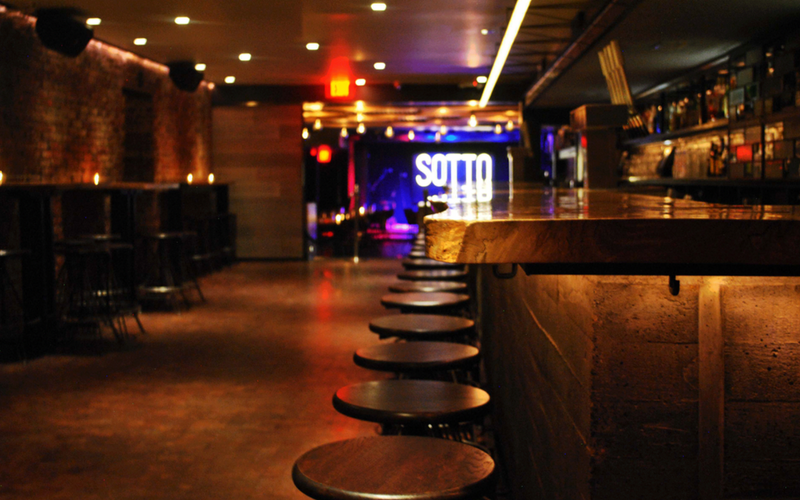 Sotto is a relatively new basement venue that feels like a classic jazz club and lets music be the star of the show. The bartenders get in on the fun (and funk) and make musically inspired cocktails to keep the good times rolling, so from the moment you walk in until the moment you leave, Sotto creates an experience for you to hear great music and makes you feel like you got a peek behind the curtain of jazz in DC.
U Street is considered the birthplace of jazz, and JoJo's, a converted brownstone that opened in the mid 90's, continues that great legacy. JoJo's candlelit tables, bustling bar, and iconic sounds make this basement one of the best places to spend an evening.
#FrayLife Tip:
There's no cover at Jojo's, so make sure you stash a fiver in your wallet to tip the band, they more than earn it.
Blues Alley opened its doors in 1965 and is now the country's oldest continuing jazz supper club.  This is much more a Venue with a capital V than the other options on this list as patrons flock to Blues Alley to listen to music so there tends to be less noise and chit chat from the crowd.  As long as you know that going in, you're in for a heck of an evening. Some of the best jazz musicians EVER have played here and the quality of their lineup has never wavered.
Mr. Henry's might be a place that you've walked by and never given another thought.  That's the wrong response. Although unassuming from the street, pop inside for a warm and cozy corner pub that loves live music. You can see live jazz at Mr. Henry's every Friday night (Thursdays is bluegrass, if that's also your thing!) and on Saturday nights there is a showcase which is often jazz as well.
5.      City Winery
City Winery is one of many great new spots to open up in Ivy City. It's got a super cool winery-meets-warehouse vibe that makes it one of the most unique venues on this list. You walk in and think that the food and the wine will be the stars of the show, but then you find yourself in this great music venue, like U Street Music Hall, but with seating and a sommelier! Whatever your preconceived notions of a jazz club are, this isn't it, and what a pleasant surprise that is.
Go support great music and the terrific people who make it. And yes, still go to Jazz in the Garden because even though it's packed, it's a classic Friday night activity for a reason; because it's awesome.
Regardless of where you catch your next jazz show, show it off using #FrayLife on social media.
Looking for more sick music around DC? Here are 5 outdoor venues for your summer concert bucket list.
GET OUR WEEKLY EMAIL »