7 Places You Can Devour the Most Delicious Bagels in DC
Is there a better hanger smasher, morning pick-me-up, or hangover cure than a powerful, carb-loaded bagel? I didn't think so.
Since moving here last December, I've been scouring the city for my go-to bagel spot, and I'm excited to share the results: DC knows bagels, and there are plenty of shops to go around. Check out this list of incredibly satisfying disks of dough below! Try them all, and let us know your favorite—tag #FrayLife in all your bread-sampling adventures.
1. Cream Cheese Heaven: Georgetown Bagelry
Plot twist: it's actually in Bethesda. But if you're looking for over 15 spread options, including big-name tickets like "chimichanga cream cheese" and "orange butter," this is the spot for you. In addition to enjoying these creamy creations, you can create your own breakfast or lunch sandwich. Monday Hack: You can order online for a quick and smooth pickup. Feed your entire office, and become everyone's new favorite coworker.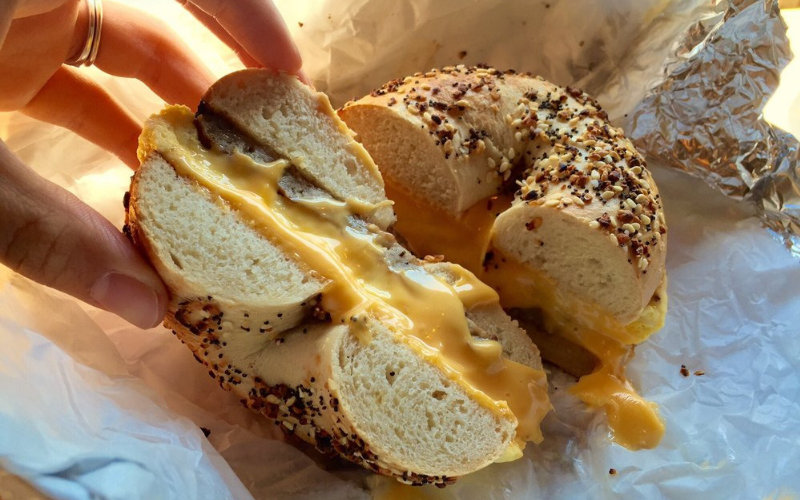 2. The Neighborhood Joints
Two Adams Morgan staples that are too great to pit against each other are So's Your Mom and Jolt 'n Bolt. Both are the perfect neighborhood spots to build a bagel sandwich with whatever extras your heart desires, because you know each will be hand assembled with love. Pack on the pastrami at So's Your Mom, and add extra veggies like tomato and avocado at Jolt 'n Bolt. Be prepared to wait a little bit for perfection, and bring cash. Enjoy!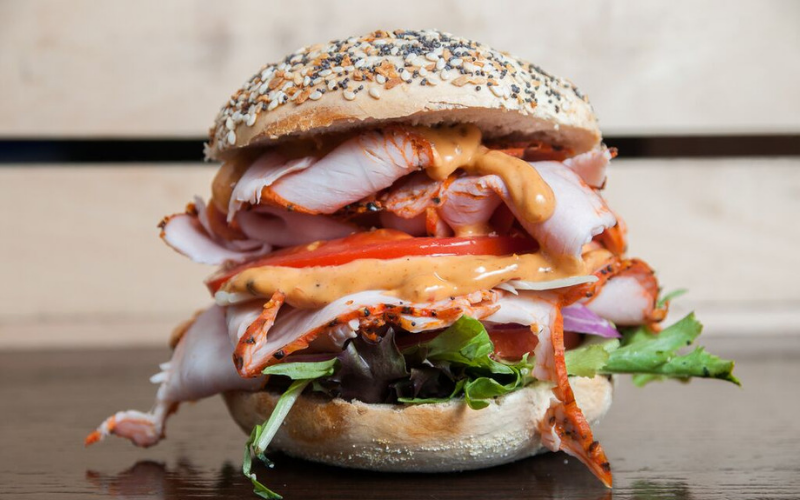 3. Instaworthy
:
Buffalo and Bergen
Elaborate and well-crafted bagel sandwiches hold their own, but there is nothing like the Lox'd & Loaded: we're talking a spicy Bloody Mary garnished with lox, cream cheese, capers, and red onion spread on a savory everything bagel. This $20 treat is not breakfast—it is an experience, and one you will want to document. Phone eats first. Visit B&B in Union Market any day but Mondays!
4. The Tribute to NYC's Finest
This wouldn't be a bagel blog without a tribute to the home of all perfect bagels. At two DMV Maryland locations, the Bagels 'n Grinds magicians whip up a recipe using a dedicated 10-step process—including a water treatment facility made to mimic the New York City tap water that theorists swear is behind the perfect bagel dough.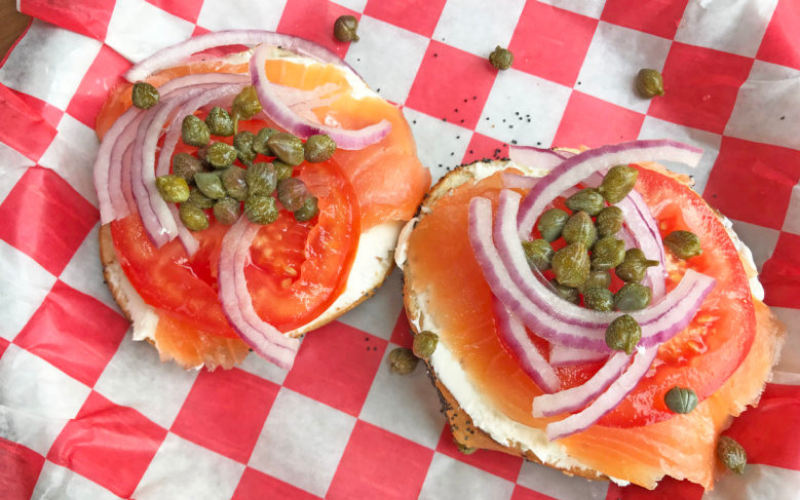 5. The Classic: Bagel Uprising
It's more than a bagel shop: it is a movement specially designed by the owner to take back the integrity of the bagel! No, but really, these bagels are no-frills and still absolutely bomb. This Alexandria-based company does basic so well that adding bells and whistles would be an insult. Five ingredients are used, and five flavors are produced: plain, sesame, poppy, salt, and cinnamon…the latter being described as a "tasty moral lapse."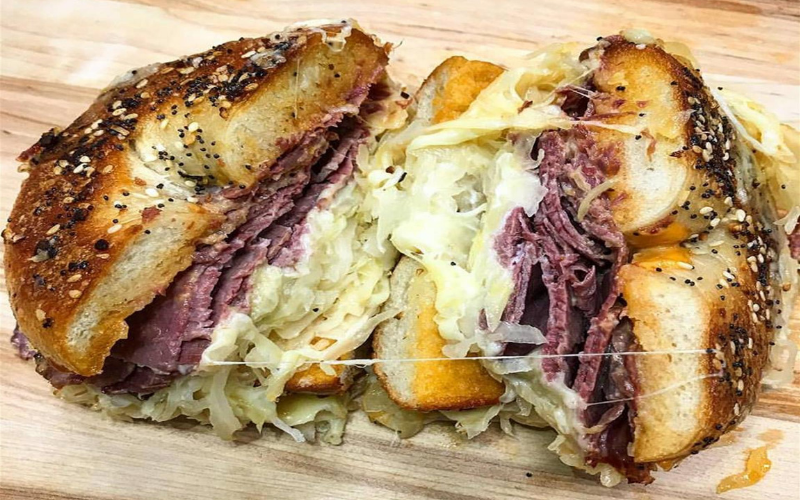 6. The Local Favorite
You just can't sleep on Bethesda Bagels. It's the DC go-to for a reason. Its 4 locations serve up consistently high-quality bagels with a menu variety that's diverse enough to please just about anyone. Bethesda is your safe, trustworthy best friend who just happens to live down the street from you. And she has pizza bagels! PIZZA. BAGELS.
7. And Dessert
Not really, but trendy city center dessert spot Milk Bar has dessert AND what they call a "bagel bomb," which is nothing short of fabulous. It's literally bagel dough with everything seasoning stuffed with cream cheese. Go savory and then sweet in one visit.
If you're looking for more comfort food this winter, I suggest you check DC's hottest ramen restaurants. It's perfect for those cold winter days when you just want something tasty to keep you warm.