DC's Hottest Places to Satisfy Your Ramen Craving
The DC area is no stranger to trending food, and the ramen craze is no exception. We're not talking about the student-debt sufferer's meal of choice—those $0.99 packages that come with a side of MSG—but real Japanese ramen served in a big cozy bowl of homemade broth and hearty toppings.
Do yourself a favor and save up for a serving of ramen that actually constitutes a meal. A steaming bowl of brothy noodles complete with pork, greens, egg options, pickled ginger, and more is sure to satisfy and warm up your belly this winter. #FrayLife breaks down a few of the best spots in the area for ramen and Asian comfort food (CVS excluded).
One of the country's best ramen restaurants is right in the heart of DC's H Street Corridor, according to Travel + Leisure, but be prepared to wait. The small bar space at Toki Underground is often crowded. If you don't have a reservation, expect to wait awhile for a table. But don't let that discourage you. Definitely see what the hype is all about surrounding not only its ramen but also its highly rated dumplings and steamed buns.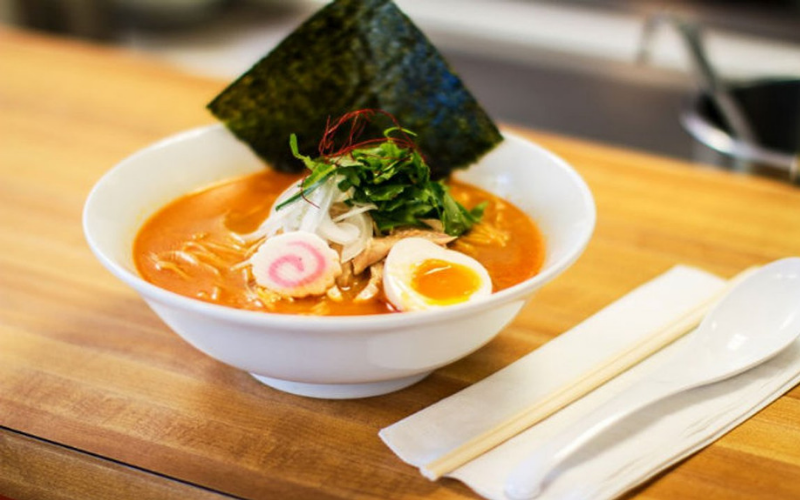 The inside of Bantam King in Chinatown has a colorful, bright, and fun pop art–inspired theme. The chef sources the ramen noodles directly from Japan and offers seven kinds of broth to please vegetarians and omnivores alike. Another Bantam King specialty worth trying is the crispy fried chicken.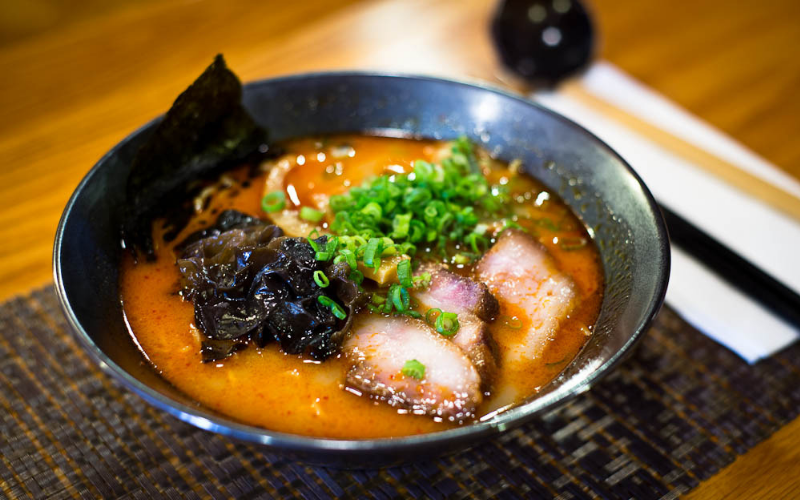 Diners can customize ramen noodle bowls at Sakuramen in Adams Morgan. The basement-level location offers ample toppings and sides, from bulgogi to kimchi and even cheese. It has steamed-bun sandwich options as well, which include classic pork belly, bulgogi, and mushroom.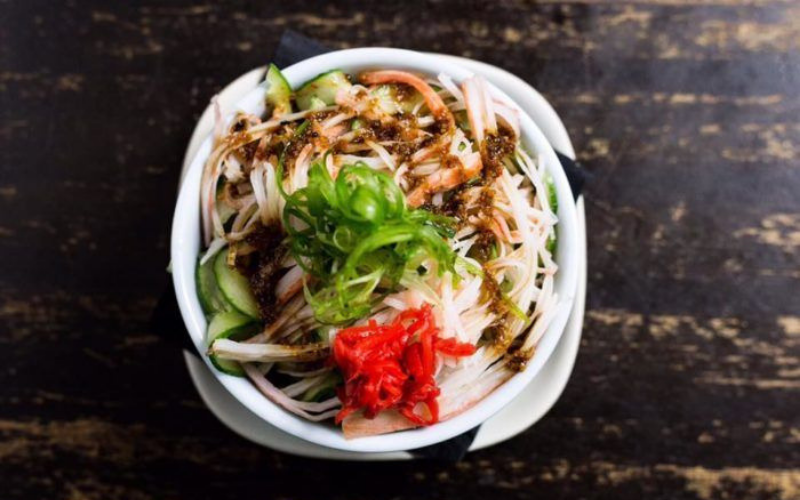 Though it has opened a second, larger location in Georgetown, OKI Bowl in Dupont Circle is yet another tiny ramen restaurant with a big following. The Thai chef at OKI Bowl puts her own spin on the Japanese classic that has customers crowding around the host stand most nights at the original Dupont Circle location.
#FrayLife Tip: Pay a visit to the bathroom at the Dupont location. Seriously.
Daikaya is downtown across the street from Capital One Arena. The first floor is a walk-in-only restaurant serving Sapporo-style ramen in a clear soup base that requires over 16 hours of careful preparation. Don't want to wait in line? You can make a reservation upstairs at Izakaya, which has a diverse selection of bar offerings, small plates, and Japanese comfort food. If you want the ramen, though, you'll have to stick it out downstairs. Good things come to those who wait!
Balo Kitchen at the Block in NoVa has a rotating menu of re-imagined Asian classics. In addition to ramen, it offers banh mi, fried rice, wings, and even tacos. The schlep out to Annandale is worth the food porn that awaits you at the Block. Go hungry!
#FrayLife Tip: Got room for dessert?

Snocream

is a bucket list treat.
Looking for more soups to warm you up this winter? Check out these options in the DC area. These stews and chowders cannot compare to a regular can of soup. Don't forget to bring your hat, gloves, and an appetite!
GET OUR WEEKLY EMAIL »