Are You Double Dating in DC This Summer? Here Are 6 Ideas Guaranteed to Make Date Night Twice As Fun
As the band Boys Like Girls sings, "Two is better than one." They probably weren't talking about double dates, but we are.
A 2014 study published by researchers in Personal Relationships, showed that sharing bonding experiences with other couples, actually heightened the love people have for their partners in their own relationships.
So what are you waiting for? It's time to experience that summertime romance, and per usual, we've got some ideas to help you impress your SO.
Check out these six ideas that are ideal for double dating in the District this summer.
America's pastime is the perfect summer double date. Sitting in the warm weather, sipping on ice cold beer, hanging out with good people and watching baseball, there is nothing better! Nationals games are most fun when you're with a group of people, (or three other people in this case.) Choosing a Nats game as a double date is a no-stress pick, baseball games are always laid-back. No "awkward" silences when a game is going on in front of you!
#FrayLife Tip:

If you want to lighten the mood before the game, grab a drink and appetizer at

Top of the Yard

– a rooftop bar that overlooks Nats Park, the Capitol Riverfront, and monuments.
Studies have shown that a sense of humor and the ability to make your significant other laugh is key to a successful relationship. How many times have you heard, "I want someone who can make me laugh." For a light-hearted double date that is sure to be full of laughter, go see a stand-up show at the DC Improv Comedy Club. A full food menu is available for the first show of every evening, and a late night menu for all shows after. Bar and beverage menus are the same for all shows.
#FrayLife Tip:

The smallest tables at the Improv seat four, (perfect double date seating) but you might be seated with another group if the show is crowded. It's a great opportunity to get to know the people you're with.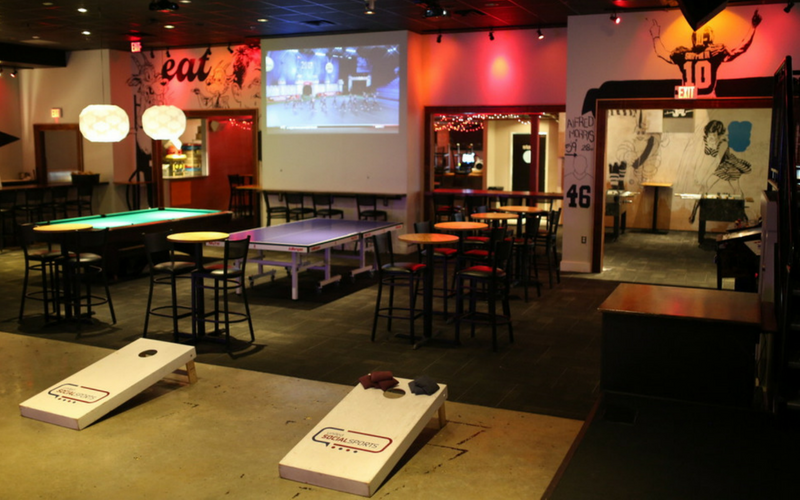 Remember playing at Dave & Busters as a kid, or ESPN Zone? (R.I.P. ESPN Zone) There's an adult version of these places, and it's perfect for a fun double date. Penn Social is not your typical sports bar, as it has many games including, cornhole, giant Jenga, foosball, skeeball, and more. You and the others on the date will definitely be entertained the entire time.
#FrayLife Tip:

It doesn't have to be all about games. Penn Social has live music late night on the weekends, and

30+ draught beers

available every day of the week. Let the good times roll!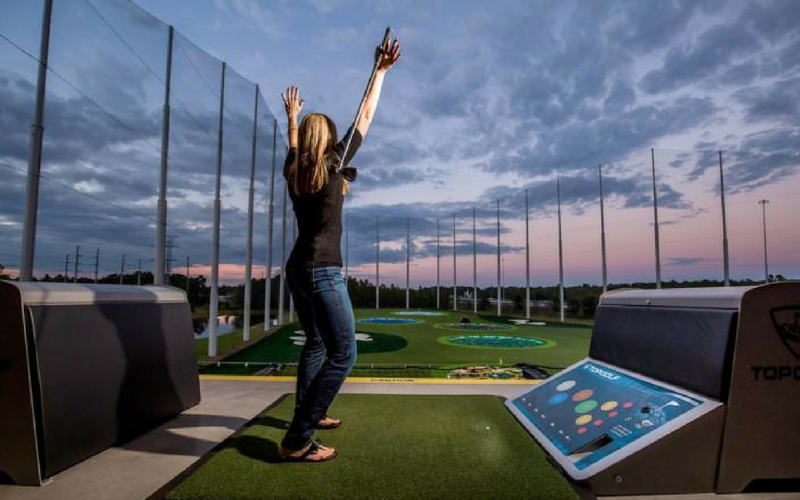 TopGolf is SO much fun, and a really great venue for a double date. Your golf skills don't have to be up to par to have fun here. You basically try to hit microchipped golf balls at big targets. For competitive ones out there, Topgolf is your chance to show off a competitive side, and even for those who aren't so competitive, it is still a fun time. Order from a full food and drink menu while playing, to satisfy the cravings and taste buds. Everything will be taken right to your bay, so don't worry about stopping play!
#FrayLifeTip:

TopGolf in Alexandria also has two 18-hole miniature golf courses, which can make for another fun double date.
If you and the other people your double dating with are down for an adventure, check out whitewater tubing on the Potomac River. Tubing Monday – Friday is $20.75 a person through Harpers Ferry Adventure Center, $30.19 on Saturdays, and $25.47 on Sundays. On your tubing trip, take a break and get on the large rocks in the middle of the river, where you can picnic and suntan. The trip is about 2 hours long, so definitely look into a floating cooler rental, or cooler tube rental to make sure your group stays hydrated.
#FrayLifeTip:

Book your trip

online

and use the promo code TUBE3 for Monday – Friday trips, and TUBE5 for Saturday and Sunday trips, to save a little money.
This is the ultimate double date for food lovers. Take a food tour through one of DC's several neighborhoods. DC Metro Food Tours offer tours in Old Town Alexandria, Capitol Hill, Georgetown, Dupont Circle, and more. Learn about the rich history of these places while sampling the delicious cuisine they have to offer. Tour prices range from $30-65 a person.
#FrayLifeTip:

We don't recommend eating a big meal before touring. Tours consists of 4-5 stops, and each restaurant cooks up specialty small meals for you enjoyment. For an additional cost, alcoholic beverages can be paired with each meal.
Where have you double dated in DC? Let us know in the comments below, and if you try one of our ideas this summer, make sure to use #FrayLife on Instagram!
Looking for the perfect date night place to catch a summer blockbuster? Check out the coolest movie theaters in DC.