Date Guide: 5 Unique DC Movie Theaters
Dinner and a movie…the classic date.
Of course, you probably have a movie theater that you always go to because it's comfortable. But, we're here to help you get out of your comfort zone, and explore movie theater options that aren't so typical in DC.
Impress your next date this summer by taking them to one of these unique theaters below. From full-service bars and luxury amenities to 4D screenings, and historical buildings, there's no need to have a boring movie date in the District.
Lockheed Martin IMAX Theater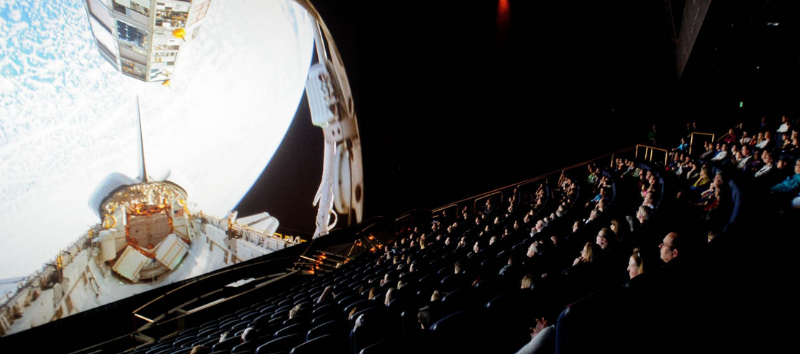 Knock out two dates in one at the Lockheed Martin IMAX theater in the National Air and Space Museum. After exploring the history of aircrafts, spacecrafts, missiles, rockets, and more – head to the theater to see a movie like "Avengers: Endgame" on a five-story screen. To take the movie watching experience to the next level, see a movie in 3D and get state-of-the-art 3D glasses. You'll feel like you're in the movie!
#FrayLifeTip: Not only does the museum have two locations, but the IMAX theater does too. If you're in the NOVA area, head to the Steven F. Udvar-Hazy Center in Chantilly to see a movie at the Airbus IMAX theater!
Angelika Pop-Up at Union Market
This theater is different and might be considered slightly hipster by some but is a great place to watch a film. The theatre hosts special events and shows specialty films and popular flicks. The luxurious and creative atmosphere of this theatre makes the perfect place for a night out with someone special.
#FrayLifeTip:
Thirsty, or hungry? No problem. The pop-up has a lounge that serves craft wine and beer. Beware though, this theatre closes earlier than most, at 8 p.m.
Regal Cinemas Gallery Place 14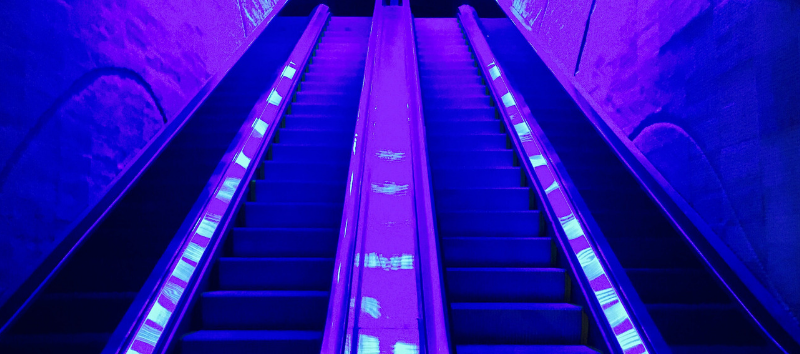 Watching a film in 3D is old news…up your movie night by going to see a 4DX movie. This technology came to DC only a little more than a year ago. By watching a 4DX movie at this theater, you'll feel like you and your date are actually apart of the film with the up close and personal visuals, smells, real movements from the motion chairs, and even splashes of water.
The Avalon Theatre
Immerse yourselves in some of DC's finest history at The Avalon Theatre. It first opened its doors in 1923 and is actually the only non-profit movie theater to exist in Washington. It shows a variety of programs including studio films, and independent and foreign films. The Avalon Theatre also hosts film festivals and programs specifically for students, families, and seniors. Having a date at this Theatre would be quite historic.
#FrayLifeTip:
Prior to watching a film, head to the Avalon Theatre Cafe for food and drinks. You're allowed to take whatever you get into the movie!
Atlantic Plumbing Cinema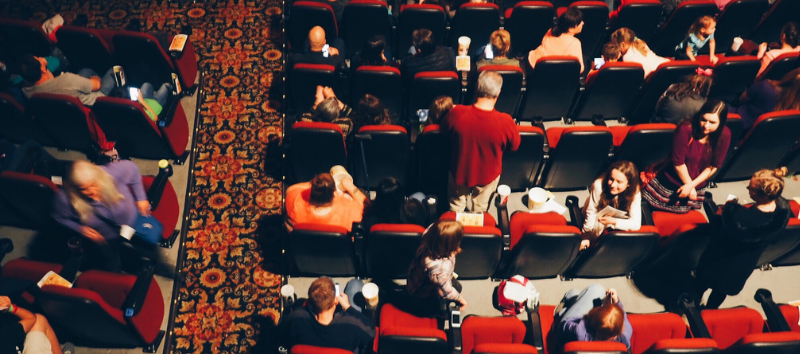 If you're intrigued by bars at movie theaters, this might be the place for your perfect date. This theater has a full bar with food. You can enjoy your drinks at the bar, or take them into the movie with you and sip on them from plush leather seats. The bar also features Rockbot, a jukebox app that lets you play your favorite music for everyone in the place to hear. Atlantic Plumbing Cinema's motto is, "Go for a drink, stay for a movie."
Where do you like to catch a movie in DC? Share with us a picture of your movie date using #FrayLife on social.
Check out some of the more random ways to spend date night in the district!