Craving Tacos, Burritos & Margs? Here Are 5 of Our Favorite Places to Chow Down on Authentic Mexican Food in DC
Tacos and enchiladas and margaritas, oh my! We know how you're looking to celebrate Cinco de Mayo: with the delicious, rich, flavorful foods of Mexican cuisine.
Major cities like Los Angeles, Chicago and San Antonio, have reputations for the best tasting Mexican food, but we're here to argue that D.C. can't be counted out.
Businesses all across the District have worked hard over the years to bring Washingtonians the Mexican food they so desire. Check out these places for the best authentic Mexican food, perfect for celebrating Cinco de Mayo!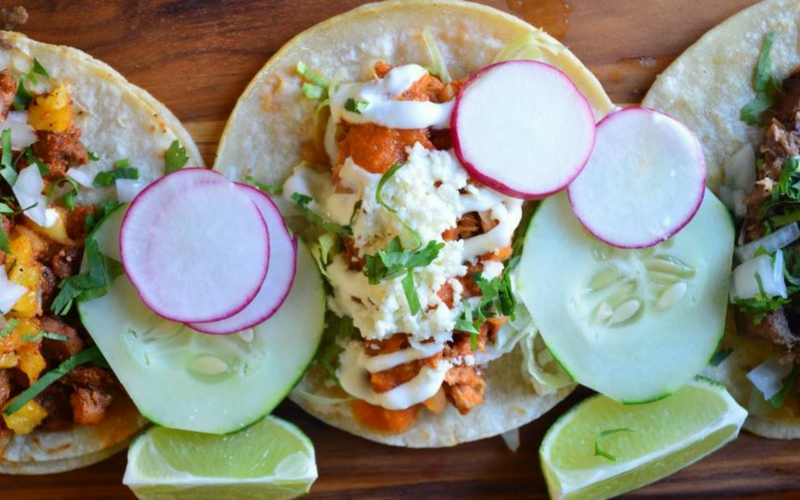 Strong Mexican flavors are present in the food of this restaurant, as Mexico City born siblings Chef Alfredo Solis and Jessica Solis opened the restaurant in 2014 after working in the D.C. food industry for more than ten years. Serving up many dishes inspired by their upbringing, the fresh ingredients used, and authentic taste produced by the Solis duo have made their business a sought out stop for tacos, tortas, huaraches, and so much more.
#FrayLifeTip:

If you consider yourself a tequila connoisseur, then you need to try this place. They have more than 60 tequilas available! Also, check out their new sister restaurant,

Mezcalero

, in Columbia Heights.
At Taqueria Habanero, Chef Dio Montero and wife Mirna bring to people's tables the delectable tastes of Puebla, Mexico. Whenever a place that serves Mexican cuisine has homemade tortillas, that is usually a good sign the food is authentic, and delicious. Taqueria Habanero fulfills that, and goes beyond, as the sauces and marinades are also house made.
#FrayLifeTip:

If you're looking to expand your taste buds, try the side dish Nopales a la Plancha, which is grilled cactus!
3. Oyamel – Penn Quarter
Jose Andres is a world renowned Spanish-American chef, and is often given credit for being the first to bring authentic Mexican dishes to D.C. Oyamel is just one of his 30 restaurants, which is popular for their antojitos, Mexican small plates, and various distinct margaritas. (Check out the full list of drinks they have available, it's seriously a lot.)
#FrayLifeTip:

Friday-Sunday, Oyamel is open until 2 a.m. They offer a

late night menu

that includes tacos, antojitos, cocktails, beer, and wine.
4. El Chucho – Columbia Heights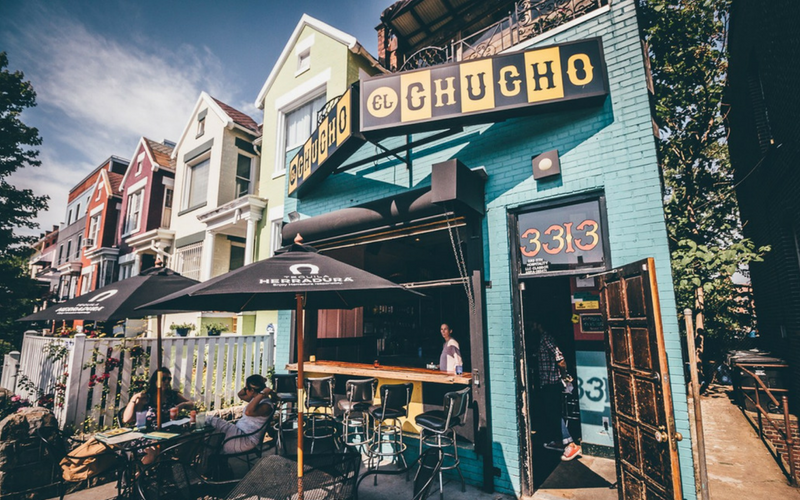 If you're one who loves ambiance and authentic Mexican cuisine, this place is for you. They have a rooftop deck, giving customers a marg with a view. Their elote is out of this world, so don't pass up the opportunity to try it.
#FrayLifeTip:

Head to El Chucho on Saturdays and Sundays 11 a.m. – 3 p.m., for bottomless brunch including an entree and bottomless mimosas, micheladas, and tallboy tecates.
Really good hole in the wall places are always a satisfying find, and Tacos El Chilango fits the bill for that. If you're craving very good, authentic Mexican tacos, then don't waste time and head to this place. They also serve up their popular tacos in Arlington, where their original taco truck is located at the corner of 14th Street N. and N. Quinn Street.
#FrayLifeTip:

Try their Al Pastor – tacos made with pork, pineapple, and onions, trust us.
If you decide to satisfy your Mexican craving at one of our five picks, don't forget to tag us with #FrayLife on social media!
Looking to spice up your night even more after dinner? Try out these 4 flaming cocktails in DC.