Date Guide: 5 Budget Friendly Ideas
DC is both one of the most expensive cities in the country to live in AND home to a booming dating scene.
So to all you budget conscious daters looking to find (or keep) love, here are some ideas for getting the most bang for your buck. Check out these 5 memorable dates that don't break the bank!
(Now, obviously, there are a ton of free things to do in the city. Museums, monuments, and gardens abound as potential date spots, and we support all of them! This list is meant to be one step above free one step below dinner and drinks. The financial sweet spot, if you will. You're welcome.)
1. Picnic on the Georgetown Waterfront
It's still early and things are going well, but dinner and drinks have started to add up, what is a dater to do? A picnic! Honestly, let Trader Joe's do all the work, assemble a nice charcuterie board, get some of their fancy sparkling water/lemonade to make it festive, and post up on a blanket in the soon to be warm weather. Enjoy the people watching, earn bonus points for the effort, and if you're up for it, pop into the best cupcake spot in DC and grab a Baked and Wired cupcake.
2. Monopolize Fun with Board Room Game Night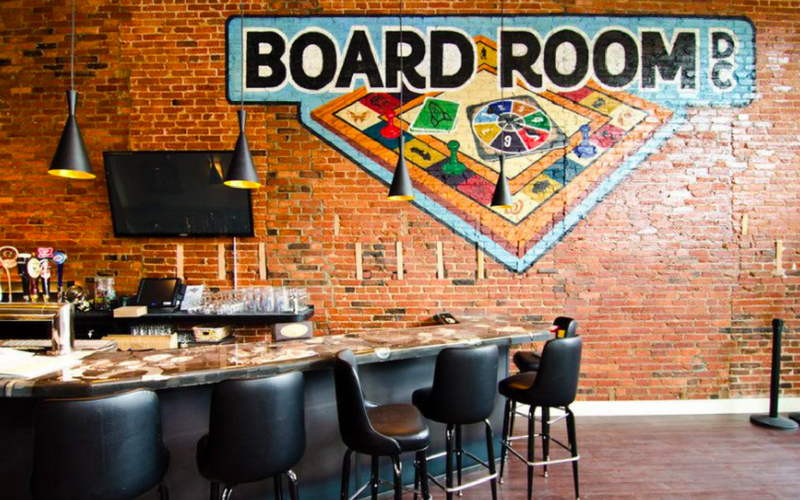 If you don't know what Board Room is, get it together! It's a bar with board games that basically recreating the best parts of your dorm room, minus your messy roommate.  See how competitive your new beau is over a game of Connect Four, show them your sweet side with Candyland, or end the relationship right there with Risk, the options are endless!  Grab a pitcher and play games while you spit game. 
#FrayLife Tip:

 If it's going well, wind down the evening with a stroll to the Spanish Steps and marvel at the hidden gems all around this city.
3. Go Wild at The Zoo
Longer days mean more time to see all your furry (or scaly or leathery) friends at the zoo. Wander around and enjoy a nice stroll through the beautiful tree lined paths to check out what your pals have been up to all winter. You and your date can bond over your childhood ambitions of being vets or marine biologists and how much you love Shark Week. Wind down with a cup of coffee at the Starbucks across from the zoo entrance, or pop down the road to Philz for a more local feel.
4. Brew with Your Brew
Getting a beer together, while cost effective, is boring. Step your game up and plan around a free brewery tour. There are breweries all over this craft beer town, but 3 Stars is a great option. They have free tours on Saturday afternoons where you can learn about their process and check out their facility. Then sidle up to the bar and do a flight of tasting sizes and figure out which are your faves. It's a super fun way to learn more about beer and each other. Hop to it!
#FrayLife Tip:  Don't forget to drink water to hydrate especially as the weather gets warmer.
5. Yes AND a Nightcap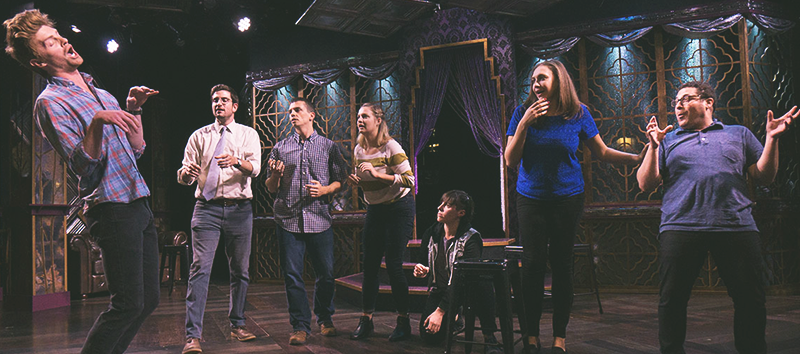 Head over to the Source Theater on 14th Street for one of their free Harold Night improv shows. There are two free shows every Tuesday night (8:00 and 9:00) where you can suss out your beaus sense of humor and hope that they laugh at your jokes as much as they are laughing at these.  After an hour of improv, find a nightcap at any of the terrific bars on 14th (Black Cat is the most budget friendly, has a super fun vibe, but is cash only so plan ahead.) and chat about the scariest thing you've ever done, your secret desire to be a stand up, or what part of your life is the most fun (hint: social sports).  Check out the full #FrayLife look at the DC Fray improv scene.
#FrayLife Tip:  Be super supportive of the improvisers, it's way more fun when you go in rooting for them and get super into it.  They are MAKING IT UP AS THEY GO! What an art!
Which of these awesome budget-friendly date ideas are you most excited to steal next time you want to get out of your comfort zone, toss out the playbook and try something new? Make sure to tag us in all your date night adventures with #FrayLife on social.
Need other ideas of things to do with your significant other as the weather warms up? Check out these 7 can't miss spring festivals and events.
GET OUR WEEKLY EMAIL »