4 Scenic Running Trails To Hit This Spring
The prospect of running in a city is daunting – streetlights at every corner that slow your pace, slow walkers who take up the sidewalk, and what about construction?  
When you're thinking about running through D.C. do you end up deciding to stay home because the thought is unappealing? Are you uninterested in seeing the same sights you see on your walk to work – or smelling the metro exhaust?  
Lucky for you, the D.C. metro area boasts some of the most beautiful trails one can hope for. Stop dodging pedestrians and check out some of these great runs!
1. National Mall to GW Parkway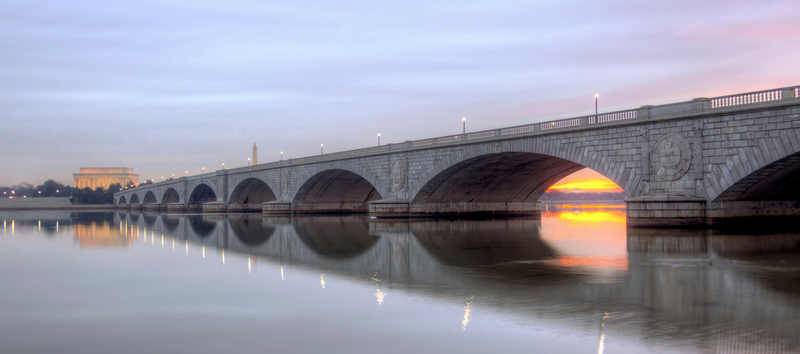 This fun and easy metro-to-metro run takes you from Smithsonian Metro to Crystal City Metro, or vice versa!  Head down the National Mall and across memorial bridge, then take a left and head along Virginia's beautiful water-side trail until you reach Crystal City. The run in total is about four miles, or you can continue along the trail all the way to Mount Vernon! Stop for a breather in Gravelly Point to watch the planes land at Reagan Airport.
#FrayLife Tip:  Make sure your phone is well-charged to grab a few photos of the D.C. skyline (tag us using #FrayLife)!
2. Theodore Roosevelt Island
If you're looking to travel a bit for your run, drive over to the GW Parkway and park at Theodore Roosevelt Island. Cross the bridge to find some nice soft surfaces to give your feet a break from pavement. The island is meant to mimic the real forest that once grew there, so you're sure to feel far away from the busy world of D.C.
#FrayLife Tip:  Don't have a car? You can make your run longer by starting at Rosslyn Metro Station or crossing Memorial Bridge from D.C.
3. C&O Canal Towpath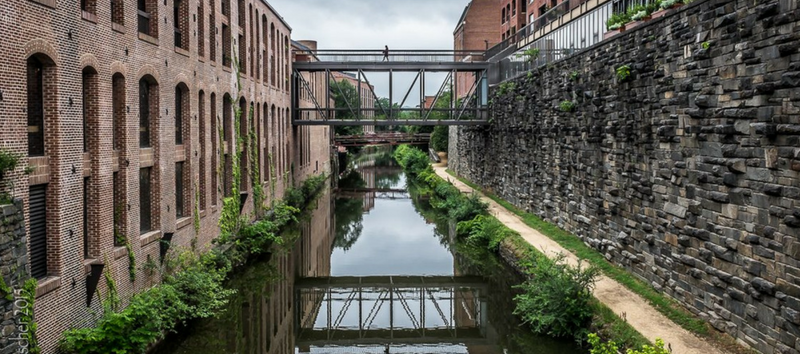 Start in Georgetown to hit this trail and head down as far as your legs can take you – 184.5 miles if you're up for it! The Towpath is a dirt and gravel trail for some softer running and is relatively flat. As you run, check out some of the historic sites along the way and take a break to see Great Falls. This trail is also a popular bike route!
#FrayLife Tip:  Download the

C&O Companion App

to see trail maps, lodging, food, water, and much more. Well worth the $2.99!
4. Rock Creek Park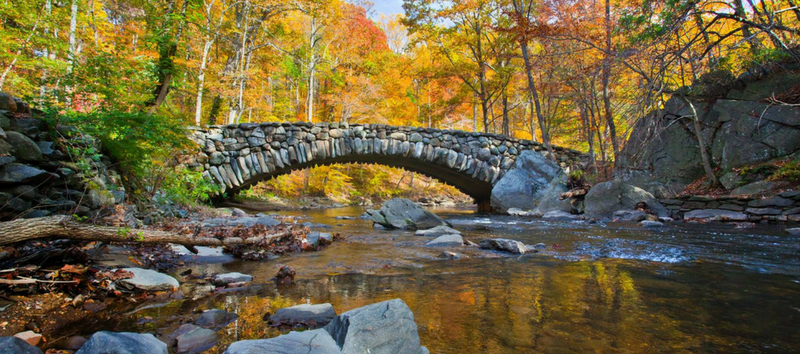 Last but not certainly not least. You've probably heard the tales of Rock Creek Park and how it can be unsafe, but it's also been called the Gem of D.C.! There are lots of well-traveled trails that are safe by daylight, when lots of fellow park-goers are out on the trials. The park is easily accessible from Columbia Heights, Adams Morgan, and Woodley and Cleveland Park areas.
#FrayLife Tip:  Add a little life to your run by going through the National Zoo!
Where is your go-to route when you hit the streets of DC? Next time you're out and stop for a selfie, make sure to tag us using #FrayLife and you might see yourself on our feed!
Would you rather meet friends and have fun when you run than do it alone? Check out these DC run clubs combining fitness with fun.
GET OUR WEEKLY EMAIL »