Details
It's time to join USS in Arlington on Wednesday nights for BOCCE! Get ready for the BEST Bocce league in the area. Cap Bocce is proud to announce another season of GLOW BOCCE this Winter at Spider Kelly's!!! We expect this to be the biggest season yet! This league will play its games on Wednesday nights starting February 1st, 2017.
We started with social leagues like this and still believe this is the BEST WAY to have some social fun and meet a TON of people in the area!
We'll have 6 weeks of regular season games followed by a week of playoffs to crown a champion!
Teams consist of at least 5 players. If you want to play and do not have a full team, you can still sign up as a free agent and you will be placed into a team with other Free Agents. Every player will get a sweet DC Fray Lanyard in the color their captain chose!
Games begin February 1st! Getcha Roll on!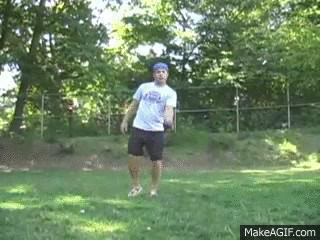 Are YOU ready to join?!?
Players have 4 sweet ways get in on the action.
Create a Group/Team ( Choose your group name and the max numbers you plan on having)
Join a Group (People who want to play together, but don't have enough to field a full team)
Join a Team
Join as a Free Agent (Sign up by yourself to be placed in a group to meet other AWESOME People!)
Dates subject to change based on permits and availability and other league logistics. Number of teams to make the final tournament based on number of teams and other league logistics.
All teams are subject to receive additional players on their rosters unless they have reached "Official Roster Size" per the USS Roster Table.
Free Agents: We encourage players who want to play but do not have a team/group to join to still play with us! Registered and paid Free Agents are able to be picked up by Captains during registration or will be placed on to a team by the league once registration closes.
*Bocce teams average 8-10 players per team, please take that in to consideration when forming your group/team. USS reserves the right to place or not place players onto teams not at the official team size. USS does not offer refunds.*
Make sure to like us on Facebook!!!
02/01 - Week 1
02/08 - Week 2
02/15 - Week 3
02/22 - Week 4 (Spirit Week)
03/01 - Week 5
03/08 - Week 6
03/15 - Week 7 (Tentative Playoffs)
Sat, Jan 28th - Season Kick-Off Party
Sat, March 25th - End of Season Party

Dates subject to change based on permits, availability and other league logistics.