The World Cup Popup Bar on U St. is Our New Go-To Place to Watch the Knockout Stage in DC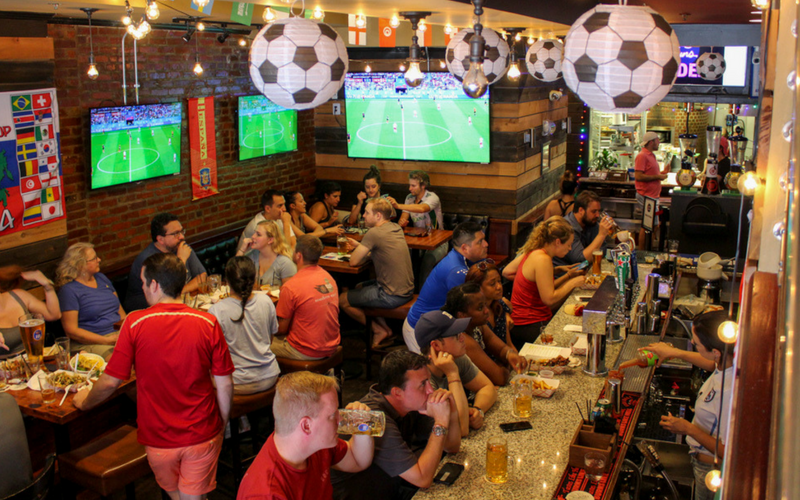 Yes, we know you don't need another reminder that the US National team failed to qualify for the World Cup but the District has fully embraced soccer fans from all over the world. It also helps that Mayor Bowser signed a bill that would allow bars to serve alcohol beginning at 7 am during the four weeks of matches. So we suggest you hop on the bandwagon these last days leading to the final next Sunday and make your way to World Cup Headquarters Pop-Up bar on U street.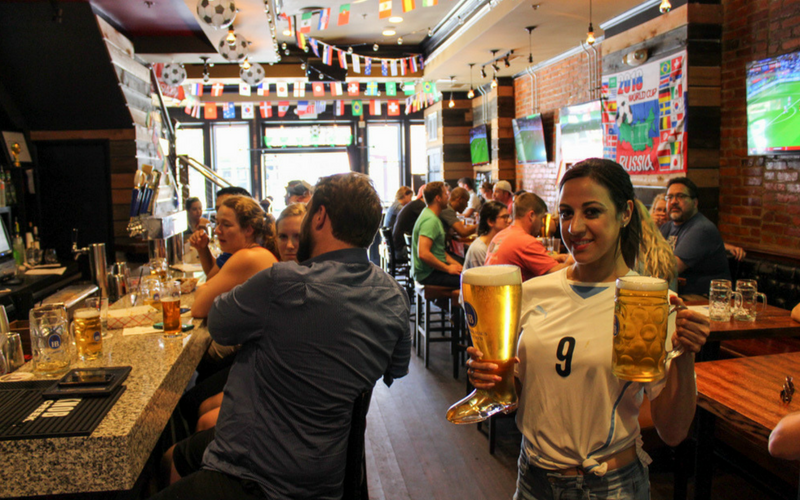 If this two-story venue looks familiar it's because it was once the neighborhood sports bar The Prospect. Plans have not been finalized on what will replace the bar after the World Cup is over. In the meantime, Co-Managers Steve Ryan and Pete Donohue took a gamble on DC's love for soccer and hit the big time. (There's even talk of extending their stay well into August with another trendy concept but we will keep you posted.)
The World Cup Headquarters is open for every live match and just in case you used all of your good excuses to miss work during the Capitals' Stanley Cup run, this bar has Happy Hour Rewind. Each game is replayed between 4pm-9pm with international themed food items and tower drinks designed for sharing.
Speaking of the menu….
The official restaurant partner during the tournament is Adams Morgan's globally inspired burger spot Lucky Buns. Teaming up with Chef Alex McCoy was a no-brainer for Steve, as he knew he would be the perfect person to mimic a game day atmosphere through bar snacks and burger creations. Pete is the man behind the multinational cocktail list, who clearly understood the city's love for frosé and included it on the menu while paying homage to France. Both managers agreed that they did not want a team specific bar and their inclusive menu options confirm that it is a gathering spot for all fùtbol fans.
Fray Life Tip: Can't go wrong with the Lucky Burger (doubled patties, oozing with gouda cheese, and arugula) and the Curry Chips (fries with Irish pub curry)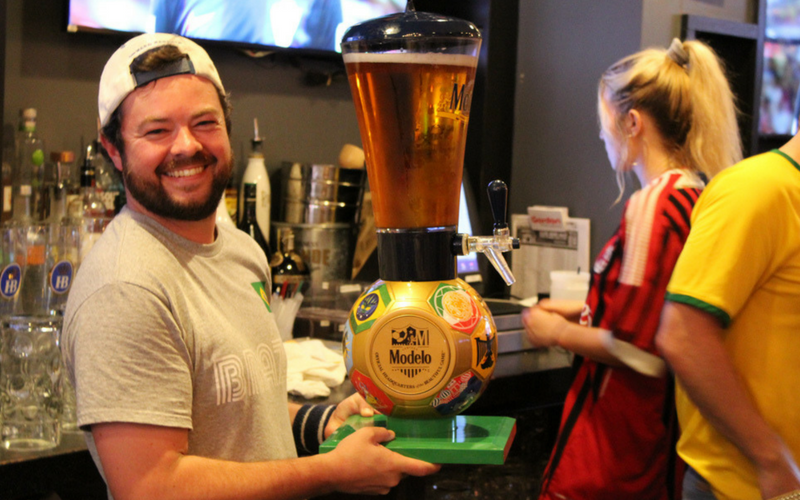 Three days leading up to the final match, the World Cup Headquarters plans to capitalize on the two teams left standing. They will host a trivia night, late-night international theme party with a DJ, and will extend invites to the local embassies of the countries that make it to the last round. For updates and remaining match schedules at the Pop Up visit www.ustreetpopup.com
GET OUR WEEKLY EMAIL »