Stop Mulling Over Mulled Wine and Instead Try Sipping on These Local DC Ciders!
Fall is the unofficial season for fun beverages: if it is spiked or spiced then it most likely goes down even better after labor day. Lucky for DMV folks, a cider boom is underway on the East Coast and closing in on our region (a pretty logical follow-up to the brew pop we've seen these past few years). Several local cider producers utilize our plethora of available apples, and then off to the presses they go to be milled, fermented, and eventually poured into your very own glass.
If you are new to the cider world then look no further than these 5 all-star brews to get your taste buds accustomed to apple inspired drinks this fall.
Cidre Blanc (ANXO)
The one that started it all- this flagship is a staple of a cider. Always on draft, always delicious at ANXO, the OG Cider House located on Florida Ave. This makes it a great cider to start with and an impossible baseline to beat. Mixed with some rare red-fleshed apple juice, it becomes an ANXO Rose that is seasonally available only. AKA, go try it now before it's too late.
#FrayLife Tip

: Check out ANXO's newest location- their Brightwood Park Tasting Room for even more ciders to sample!
The Hop OverBoard (Supreme Core Cider)
This is what Supreme Core Cider calls a "cider version of a hazy IPA." It's perfect for a beer lover who wants to get into ciders. This clean, fresh, dry cider hovers on the cutting edge of what craft ciders can be and delivers the epitome of fall drinking to its consumer.
Touch of Wisdom Series 3 (Supreme Core Cider)
A cider so nice, they made our list twice. Something about cooler weather makes one far more likely to reach for the bourbon. Nothing says "winter warmer" like a barrel aged beverage. Whiskey notes and a huge ABV means that Touch of Wisdom packs a punch while making you feel all warm and cozy.
Quincy (Capitol Cider House)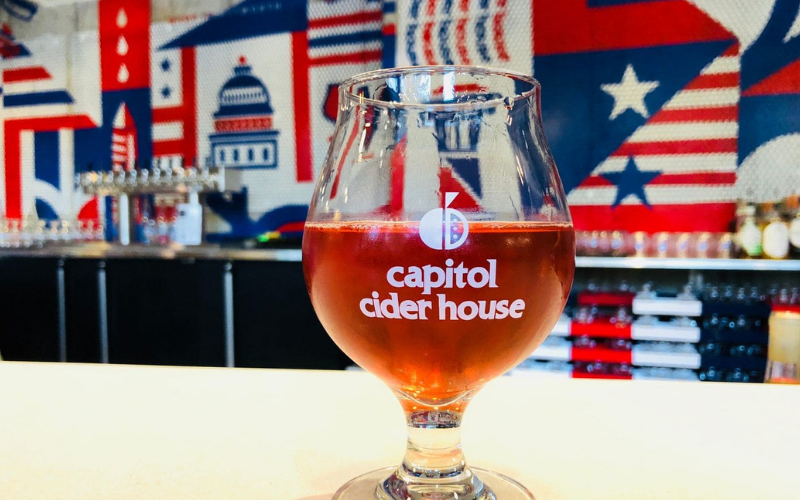 Capitol Cider House very recently opened in Petworth and loves using its taps to pour out local brews from across the city. Beyond that, it's time to give them props for their very first cider and collaboration. The Quincy, birthed from Cap Cidery and Distillery Lane Ciderworks (which is worth the drive to Jefferson!) is made from 4 variations of locally grown apples and is well worth the $9 pour.
Chute (Wild Hare Cider)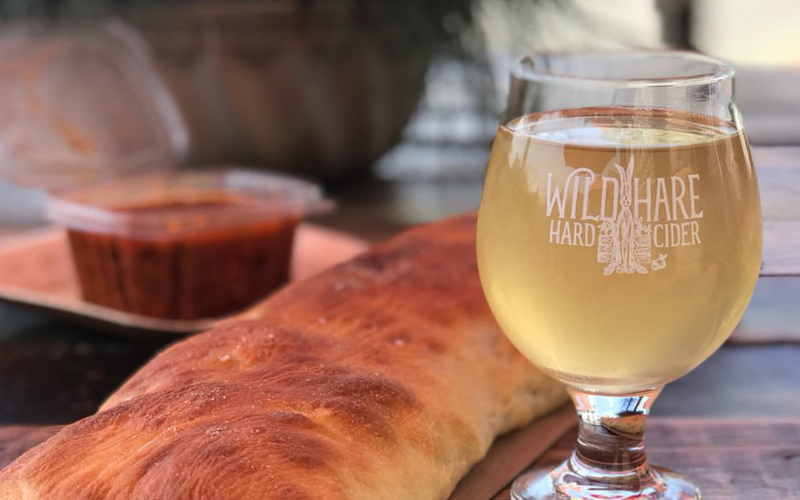 Wild Hare Ciders may be hard to find among DC's bar scene- but not impossible. Many local joints with rotating taps enjoy bringing in their ciders! It may be just as fun, however, to make the trek to Leesburg to sample the Chute Cider, among others. A cider that celebrates its own tart nature, it is sourced from Shenandoah apples and infused with tart Montgomery cherries. With slight sweetness and a kick just for the sake of being sassy, this is a favorite among seasoned cider sippers.
So next time you snuggle up to a cider this fall, remember your old pals here at DC Fray and tag us using #DCFray and #FrayLife. Stay warm out there, friends!
#FrayLife Tip: Try a bunch of different ciders at once at Dacha Cider Week! Check out what ciders will be available, and then go taste them for yourself Nov 14 4:00 p.m. to Nov 20 10:30 p.m.