Cool off with Your Dog at These Pet-Friendly Places Around DC That Are By the Water
The dog days of summer are going to hit in a matter of weeks, which means you'll need a reliable source of air conditioning for you and your furry friend.
Don't let Fido grow restless being stuck indoors all day, take him outside for some aquatic fun! #FrayLife recommends these nearby zoomie-inducing 'water parks' your pup (and its human) will love to cool off at.
(2710 S Oakland St. Arlington, VA)
This dog park in Arlington along Four Mile Run is wildly popular and worth a visit even if you don't live in Northern Virginia. Pups have an entire 109,000 square feet of space to play and run around in, and as an added bonus, dogs have access to splash and swim in a natural stream right next to the park. The stream has shallow spots for wading as well as a deeper area for full-on doggie paddling.
#FrayLife Tip:
Did your pupper get gross and dirty from their swim in the stream? Lucky for you (and your car's upholstery) there is a
self-serve dog wash
next door. Don't forget towels!
(301 S Harrison St. Arlington, VA)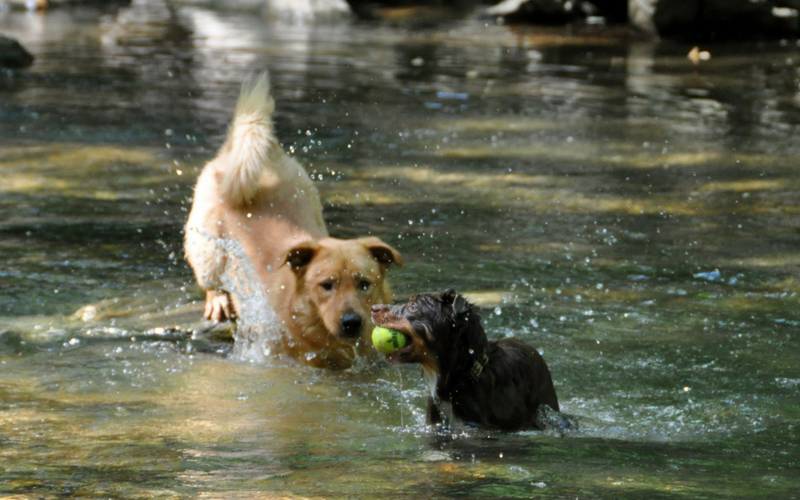 Before taking the dog to this spacious woodland canine wonderland in Arlington, make sure they do well off-leash and have good recall.  Glencarlyn Dog Park is not fenced, but there's a shade-abundant stream for dogs to splash around and play in that's perfect on a hot summer's day.  In addition to the dog park, Glencarlyn has 94 acres of nature to explore that include hiking trails and connect to Four Mile Run and Washington & Old Dominion trails.
(Eudora Park, Vienna, VA)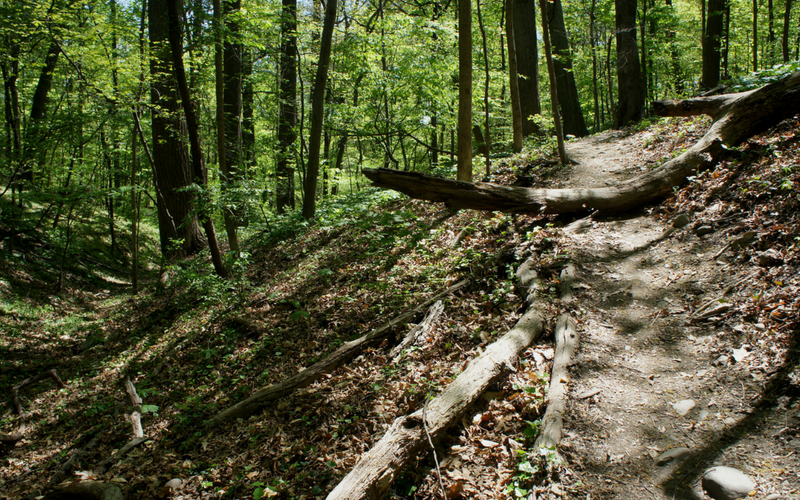 Just off of the Washington & Old Dominion Trail in Eudora Park and Northside Park in Vienna is a short hiking trail along Piney Branch Stream.  The shallow stream is a great spot for dogs to romp around in during your hike.
#FrayLife Tip:
If you keep walking past Northside Park you will eventually connect to the W&OD trail and
dog-friendly
Caboose Brewing Co.  
(1230 N Hartford Arlington, VA)
This swanky dog park in Clarendon cost almost $2 million to build.  If you have watched Parks & Recreation, James Hunter Dog Park is the Eagleton of public dog parks.  It's complete with turf, solar panels, a sound wall that is supposed to muffle barking, and a grand sculptural water fountain.  Dogs love to hop on in the fountain to cool off and play.
(600 Quiet Waters Park Rd Annapolis, MD)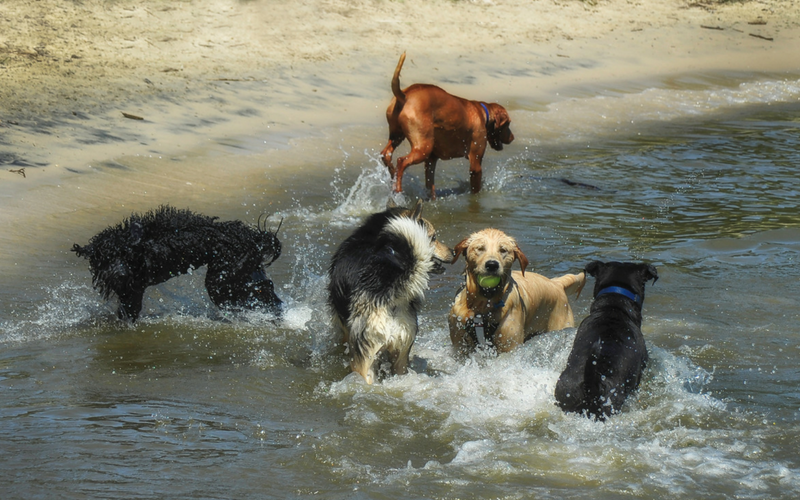 You will have to journey to Annapolis for this one, BUT your dog will thank you so it's totally worth it. Quiet Waters has six miles of trails, picnic areas, two dog parks, and a dog beach.  There's even a dog rinsing station if your pup has a knack for rolling around in the wet sand. If you have an active dog who loves water, this park is definitely worth the trip.
(Multiple DC locations)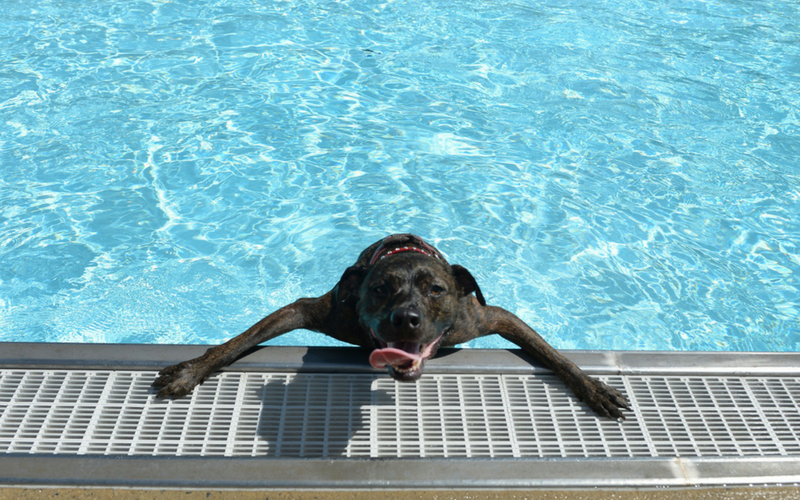 At the end of the summer every year the D.C. Parks and Recreation Department allows dogs to swim and play at some of its public pools (check their website for specific locations). Though this special day marks the end of pool season, the dogs who attend are overjoyed at the opportunity to jump right in.
We want to see your pup swimming and splashing this summer to show him or her off by tagging #DCFray and  #FrayLife on social!
Want more fun things to do in DC with your pet? Try out these dog-friendly brunch spots!