Pet Friendly Things to Do in DC This Winter
DC is one of the most dog-friendly cities in the country (most of the time).
It's pretty easy to 'Google' lists of pet-friendly patios and location of dog parks, but what do you do in the winter when it's too cold to eat brunch outside or go on really long hikes with your four-legged friend?
Here are a few places worth checking out when you want to get out of the house this winter without freezing AND without the guilt of leaving your dog cooped up in your apartment feeling like this:
Cobbler Mountain Cellars
If you've ever been on a winery bus tour in Northern Virginia (is there anyone in DC who hasn't?), you know vineyards are cool with you bringing your dog…as long as it stays outside. Thanks to Cobbler Mountain Cellars, where dogs have as much right to be in the tasting room as people do, winery visits with your pet aren't limited to warmer weather. Sure, you have to road trip out Route 66 to get there, but it'll be well worth the drive when you're enjoying a flight with your pup on the side of a snow-covered mountain.
Ghost Tours
DC's illustrious history and the dark political underside is the setting for DC's most popular guided ghost tours. If murder mysteries, haunted houses, conspiracies, and crimes of passion pique your curiosity, then this tour is a no-brainer. You can do walking tours (if you're brave) but there are bus tours and a variety of other options to chose from. Even if you're dog doesn't love a good ghost story, it'll love that you brought it along on your date night.
Grace Street Market
Part juice stand. Part coffee shop. Part co-working space. The "best-kept secret in Georgetown" is fully pet-friendly. You can relax with a great cup of coffee or rejuvenate with some South Block juice, grab a sandwich on a crusty baguette from SUNdeVICH for lunch, or hustle an afternoon away, all with the sweet sounds of panting at your feet.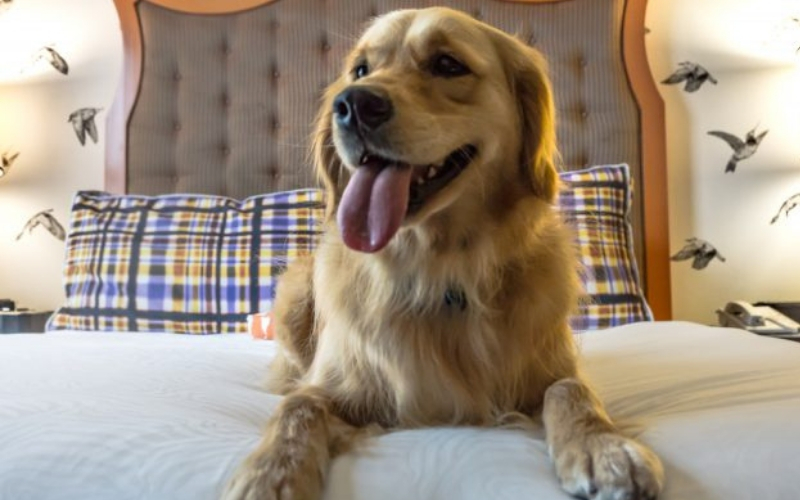 If you're reading this from out of town and you're heading to DC for the holidays with your pet, most of the Kimpton hotels are dog friendly (It's also worth noting that the Alexandria Kimpton – 480 King St- hosts Tuesday night Doggy Happy Hours, if you happen to be in Old Town).
#FrayLife Tip: If you live in DC and are traveling for the holidays without your pup, District Dogs and Doozy Dog Club are a couple of kennels we know will treat your furry friend right while you're out of town.
Know of any cool pet-friendly places we didn't mention here? Let us know in the comments or tag us on social media using #FrayLife or #DCFray.
Coming to DC for a mini vacation with your significant other this season? Check out these hidden date spots to avoid the tourist traps (even though those are secretly fun, too).
GET OUR WEEKLY EMAIL »