Tired of Fighting Crowds on Date Night? Find Love at These Hidden DC Date Spots!
Dating in the District has always been an interesting experience. From all the free things you can do to some of the best restaurants in the nation, DC has plenty to offer when it comes to being single and getting your mingle on. However, sometimes the hustle and bustle don't allow you to truly enjoy someone's time. Worry not 'cause we here at #DCFray have come up with some hidden date spots you and your significant other can enjoy whether this is the first date or an anniversary! #FrayLife
When passing this place, you'll first notice the large grassy and neon sign on the outside, and that should be a key this is where you want to be. Boasting a full indoor 9-hole golf course on the second floor, plenty of arcade games, giant Jenga, and two shuffleboard tables; H Street Country Club is one of the more unique bars in the District. This hidden gem is located on the lively H Street and is one of the many stops that the DC StreetCar makes. And if you're looking to bring little ones onto this excursion, you can! The bar allows children during brunch on Saturday from 11:30 AM to 3:00 PM and Sunday-Friday before 7 PM!
#FrayLife Tips: You'll want to take advantage of Tuesdays at this place as those nights are when the bar offers ALL NIGHT happy hour, who doesn't love that?
Nestled in the U Street Corridor, The Gibson is DC's most well known but well-hidden speakeasy. Known for its general difficulty to find as well as get reservations, getting in this 10-year old bar will be challenging but well worth your efforts. This unique U Street bar is open Monday through Saturday, but make sure you reserve a table sooner rather than later so you don't miss out! 
#FrayLife Tips: Don't want to walk around 14th and U looking clueless searching for the bar? It is situated to the left of Marvin's on 14th!
With over 100 rooms and 70 secret doors, The Mansion is one of the most unique properties in the world. What makes this date option hidden is the insane hoops one has to jump through to get a date here. The perfect place for taking that loved one after a big relationship milestone, Executive Dinners start at $165 per person and that's on the cheaper end. But the price tag is worth it as who gets to dine in the same halls where some of the more interesting members of history have graced with their presence.
This 14th street restaurant was made to emulate an original 1940's style eatery. Marrying Peruvian themed dishes with whiskey results in this experimental beauty. Boasting a whiskey list of 66 bottles, this hidden date spot is something you do not want to pass up! Oh did we mention that award-winning Chef Enrique Limardo, best known for being on Beat Bobby Flay and Chopped on Food Network, is the head chef!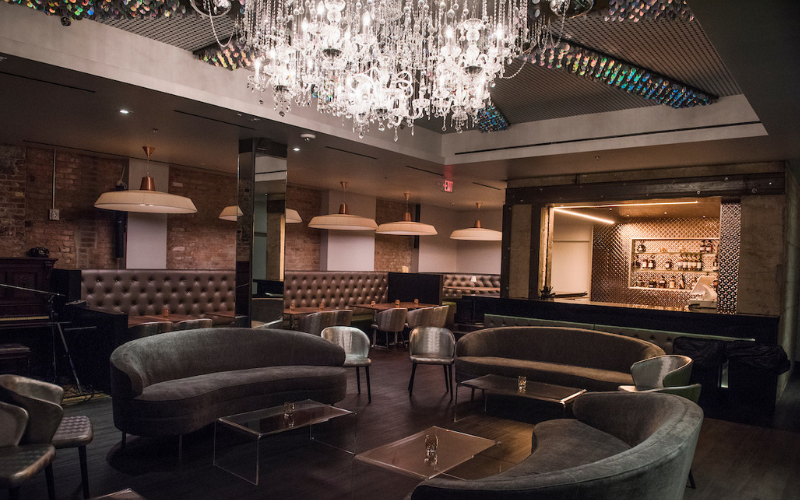 Ever want to feel like you were in the Godfather without actually having to go all the way to Sicily? Well, have we got the perfect place for you! Running as your normal Italian Deli by day,  there's more to this quaint little shop than meets the eye. When visiting make sure to keep your eyes open because the freezer door behind the cashier actually holds the entrance to the Backroom at Capo's. Previously housing a bank, one nook still contains part of the bank vault, which has been converted into the eight-seat "vault bar." With several couches as well as a classic piano, the Backroom at Capo's is one of the more premiere hidden date spots in DC.
Meaning "under" in Italian, this 14th street bar takes you back to the early 1920's Jazz era. This bar is the perfect place to take someone if you both enjoy live music, as Sotto boasts nightly tunes from various musicians. With a new menu from its opening 3 years ago, Sotto will surely be the perfect place if you just want to get a drink and hear some music, or plan a large dinner party!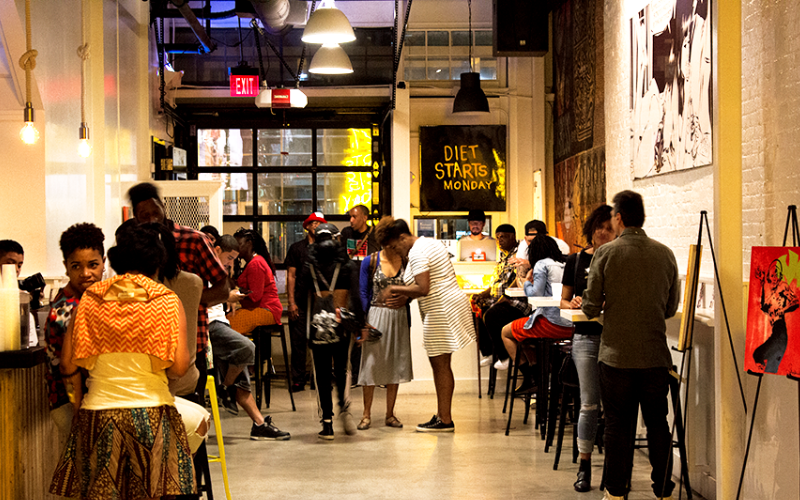 More into an updated scene with updated music? Diet Starts Monday is the place for you! Before opening the bar and retail space, Diet Starts Monday was just a clothing line. Feeling more like an art gallery in SoHo, Diet Starts Monday is one of the more interesting bar and restaurant experiences in DC! Open Thursdays and Fridays from 5 PM to 2 AM (kitchen closes at 11 PM), Saturdays from 2 PM to 2 AM (kitchen closes at 11 PM), and Sundays from 2-10 PM, this is the perfect place to take a cheat weekend!
Have any sublime places you think we should add to this list? Let us know in the comments or by tagging us using #DCFray and #FrayLife!