5 Ways to Make 2019 Your Most Fun Year Ever in DC
The New Year has just begun and resolutions will be yet another hot topic of discussion. There are always the usual suspects, such as "eat healthier," "exercise more," and "try new things." While these are great goals, they can be altered and spiced up a bit in a way that makes those who live in the DC-area capable of achieving their resolution aspirations. Let's take look at some of this year's hottest New Years resolutions…  
Be more adventurous
Go Rock Climbing
Looking for a new activity that can be fun and contribute to your weekly workout routine? Try indoor rock climbing. There are many locations around the DMV that can supply you with a workout full of rock climbing to new heights. Grab some friends or a significant other and make it a fun day at the rock wall.
Go Hiking
Ever want to just get out of the city? There are numerous great hiking trails around the DC-area that cater to those of all skill levels. Looking for a good view while hiking? The well-known Great Falls trail in Great Falls park has glorious views of the Potomac River, including a beautiful waterfall.
Photo Cred: Flickr.com
Skydive
There are few things in life that deliver more of an adrenaline rush than skydiving. While the strict air laws surrounding DC may not allow for actual skydiving, there are multiple options nearby for indoor skydiving. Check out iFLY in Loudoun, VA or Montgomery, MD to get that rush of adrenaline to start the new year.
Try new restaurants
Ballston Quarter
4238 Wilson Blvd.
Arlington, VA
The long "work in process" that is the old Ballston Mall has finally reopened portions of its newly developed area now called the Ballston Quarter. This development is currently in the process of opening over 20 restaurants featuring dining options covering all ranges of cuisine. In 2019, the Ballston Quarter will be opening new locations for some local favorites such as Ted's Bulletin, True Food Kitchen, All About Burger, and Bartaco. Other options will also include the likes of Cucina Al Volo, French Exit, Local Oyster, Mi & Yu Noodle Bar, and Ice Cream Jubilee, among others. Recently, the sprawling three-level bar and restaurant Punch Bowl Social has opened for business, as well as brand new Chick-Fil-A.
Bombay Street Food
1413 Park Rd NW
Washington, DC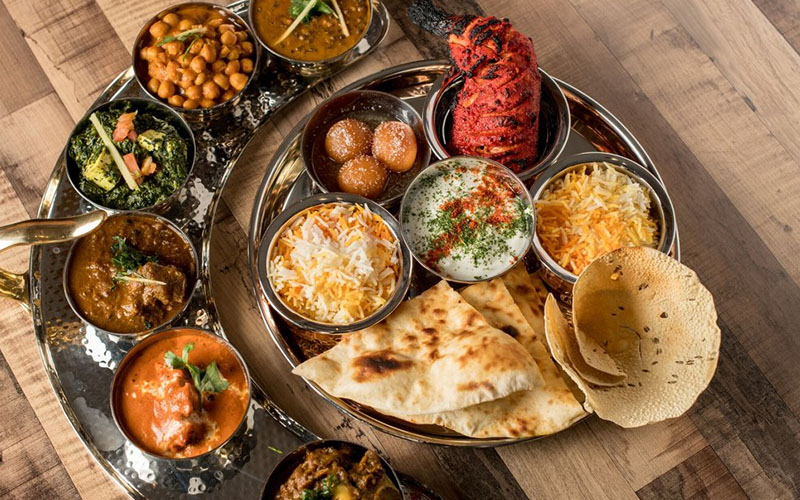 Arriving the very last day of November, Bombay Street Food, is the new creation of accomplished Northern Virginia restaurateur Asad Sheikh. A vast menu awaits hungry customers in this eclectic restaurant. A unique twist on Indo-Chinese products brings a combination of Asian cultures rarely seen in the DC-area. Enjoy favorites such as Chicken Biryani or Chicken Masala, but don't forget to prepare your tastebuds, as Asad has been known to turn up the spice on his dishes.  
The Meatball Shop
1720 14th St. NW
Washington, DC
The highly anticipated spot from New York recently opened in the past few weeks just in time for the holiday season. This meat-centric restaurant features fun seasonal items such as "Jingle Balls," made up of pork, beef, and venison as well as ramen balls which will be coming to the menu shortly after 2019 begins. The Meatball Shop also features craft cocktails such as Becky With The Good Pear (tequila, pear liqueur, lime, fig jam) and Fool-Aid Punch (brandy, rum, citrus, grape drink).   
Reverie
3201 Cherry Hill Ln.
Washington, DC
Nestled in the Georgetown neighborhood, which is currently experiencing a revival of sorts in the food scene, sits Reverie, a 64-seat restaurant that took two years to finally open.  The Executive Chef, Johnny Spero, brings globally diverse dishes to his new restaurant, using his previous experience at renowned restaurants such as Komi and Minibar in DC, Noma in Copenhagen, and Mugaritz in Spain. Indulge in elevated versions of classic dishes, like a fried chicken sandwich and pork belly while sitting in this minimalist designed new hot spot.
Officina
1120 Maine Ave. SW
Washington, DC
The Wharf is a now a well-established new dining and entertainment hub in Southwest DC. However, new restaurants continue to open as the expanding developments take shape. Officina is a brand new, three-level, Italian restaurant right on the waterfront. Michelin-starred Chef Nicholas Stefanelli captains this adventurous idea of a restaurant, as each floor offers something unique. This massive Italian haven can captivate patrons for hours, with an all-day cafe offering pizza and gelato to a butcher shop dishing out cuts of your favorite Italian meats. Walk upstairs to the "Trattoria" level, which functions as the dining room, home to Italian dishes like arancini, risotto, and ravioli. Done eating? Grab some drinks on the rooftop terrace with breathtaking views of the surrounding area.
Do a new group activity
DC Fray League
Group activities are the best way to meet new friends and do something fun in a group setting. It would be remiss to mention DCFray, which offers many adult leagues all around the District. Soccer, Basketball, Bocce, Dodgeball, Shuffleboard, Flag Football, and many more! DCFray has leagues for all areas in life, so take your pick and meet some great new people.
Escape Room
Escape Rooms have become a hot trend throughout America and that is reflected with many options for this activity in the DC-area. Locations include Georgetown, Dupont Circle, NoMa, and Clarendon, among others. Grab your group of friends and signup for an Escape Room, where you can learn how to solve puzzles and mysteries in a unique way… all by bonding with your friends at the same time. The only way to escape the room is by working as a team!
Axe Throwing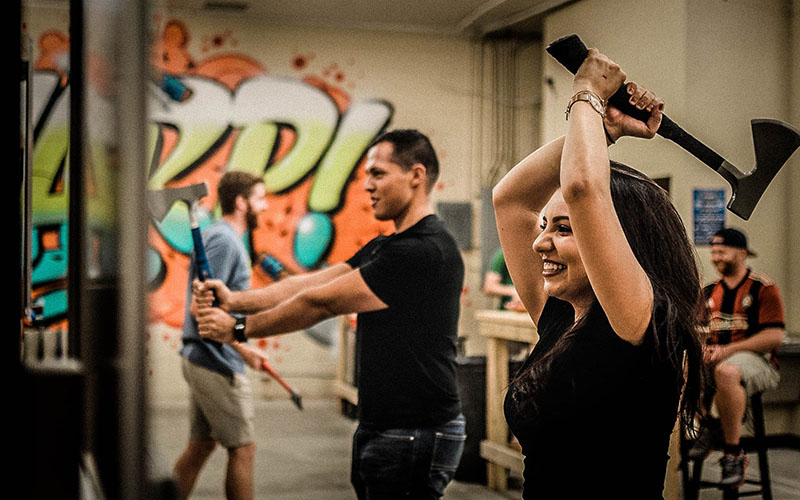 Looking for a new activity that strays from the norm? Check out axe throwing as an activity. There are multiple companies and locations that offer this group activity around the District. From Bad Axe Throwing in Northeast DC to Kraken Axes by the Capital One Area, axe throwing has become a fun alternative to regular activities for groups.
Travel more
NYC, Philadelphia, or Baltimore
Photo Cred: Travelandleisure.comThe DC metro area is located just a few hours away from some of the country's largest cities. There are buses and trains that run from all over Arlington and DC to the heart of New York City, Philadelphia, and Baltimore. These locations are perfect for a weekend getaway trip from DC. Indulge in all that NYC has to offer, run up the Rocky steps and eat a cheesesteak in Philly, or traverse the inner harbor and restaurants on Fed Hill in Baltimore.
Harpers Ferry
During the warm spring and summer months grab your friends and head to Harpers Ferry West Virginia. Just around an hour drive from the city is the historic town of Harpers Ferry. This town draws people from all over the region. Whether it be to just hang out with a cookout by the Shenandoah River or rent tubes and float blissfully down the water while enjoying the water and sun, this destination is sure to make a great trip, even if it's just for a few hours one day.
Richmond
Travel down I-95 for roughly an hour and a half and you'll hit the capital of Virginia. Richmond, which is home to a few universities (VCU and Univ. of Richmond), is a unique town that has a thriving food and entertainment scene. Tired of spending hundreds of dollars at a Washington Nationals game? The Richmond Flying Squirrels are the local double-AA affiliated baseball team with the San Francisco Giants and their stadium prices are dirt cheap compared to DC. Stroll through The Fan District and have your pick of eclectic cafes and restaurants to suit anyone's appetite. Richmond is also home to various breweries situated throughout the city to make any trip down an enjoyable one.
Go to more live events
The Anthem
DC is experiencing a bit of renaissance with live musical performances, as the city has been attracting big name performers recently, especially with the help of the new state-of-the-art venue at The Wharf. Of course this venue is The Anthem which opened last year to a sold out Foo Fighters concert. The popular performers continue to pour in, with the likes of A$AP Rocky, Dillon Francis, Meek Mill, Kenny Chesney, and Snow Patrol all packing The Anthem between January and April 2019. However, The Anthem isn't just for music. Jon Lovett, from the insanely popular podcast "Pod Save America" is bringing a live show of his own podcast "Lovett or Leave It" to The Anthem stage on February 6th.  
Comedy Shows
DC isn't usually thought of as a hotbed for comedy, but don't let this dissuade you and your friends from experiencing all that the DC comedy scene has to offer. Some of the comedy clubs that you can find packed on any given day of the week include The Big Hunt, DC Improv, and Capital Laughs. All these locations have hosted some of the biggest names in comedy from television and movies. Depending on the act, tickets are relatively priced, so grab your squad and head to this comedy club to take the edge off.   
Food events
The District is one of the best food cities in America… and with that comes festivals galore for the foodies to try out all the city has to offer. In 2019 there will be a smorgasbord of food events coming to the district. Just to name a couple, we have the Chocolate, Wine, and Whiskey Festival on February 23rd in DC and The Great American Food Truck Festival on April 27th in Loudon. The festivals get cranked up even more during the spring and summer months so keep an eye out for events like the Taco, Beer, and Tequila Festival at National Harbor on June 1st, as the weather begins to warm up.     
View More Articles By Adam Rothe