#FrayLife Neighborhood Guide: H Street
DC's art, entertainment, and food scenes have been on the rise for some time now. H Street is one of the reasons why. The neighborhood has been at the forefront of DC's cultural evolution for years, but is finally starting to get the recognition it deserves. If you haven't made the trip over to Northeast recently, you're missing out on some of DC's best experiences.
Here's a closer look at the neighborhood.
Location
The H Street corridor, which sits right around the corner from Union Station, spans about a mile-and-a-half in Northeast DC and is "best known for its nightlife, restaurants, pop-ups, festivals and communal atmosphere." It's close in proximity to North Capitol Street and is bordered by NOMA to the west and the Starburst Intersection to the east.
History: Elevator Pitch Edition
The H Street NE neighborhood was one of Washington's earliest and busiest commercial districts. But it faced serious decline and gentrification after World War II, and did not recover until the 21st Century. The mid-2000s marked the beginning of a revitalization effort as the Arts and Entertainment District grew and became known for its nightlife. The commitment to making the neighborhood a hub for arts, entertainment, and foodie culture has not only helped create a widespread resurgence throughout the community, but it also resulted in H Street being voted the sixth most hipster place in America by Forbes magazine in September 2012.
Can't Miss Things to Do
If you only have limited time to spend on H Street, make more. But if you can't, you must absolutely do the following;
– See a a show at Atlas Theatre. Built in the 1930s and revitalized in the early 2000s Atlas is a the "cultural anchor" of H Street and is home to some of the best theatre, dance, music, vocal and choral work, and spoken word in the city.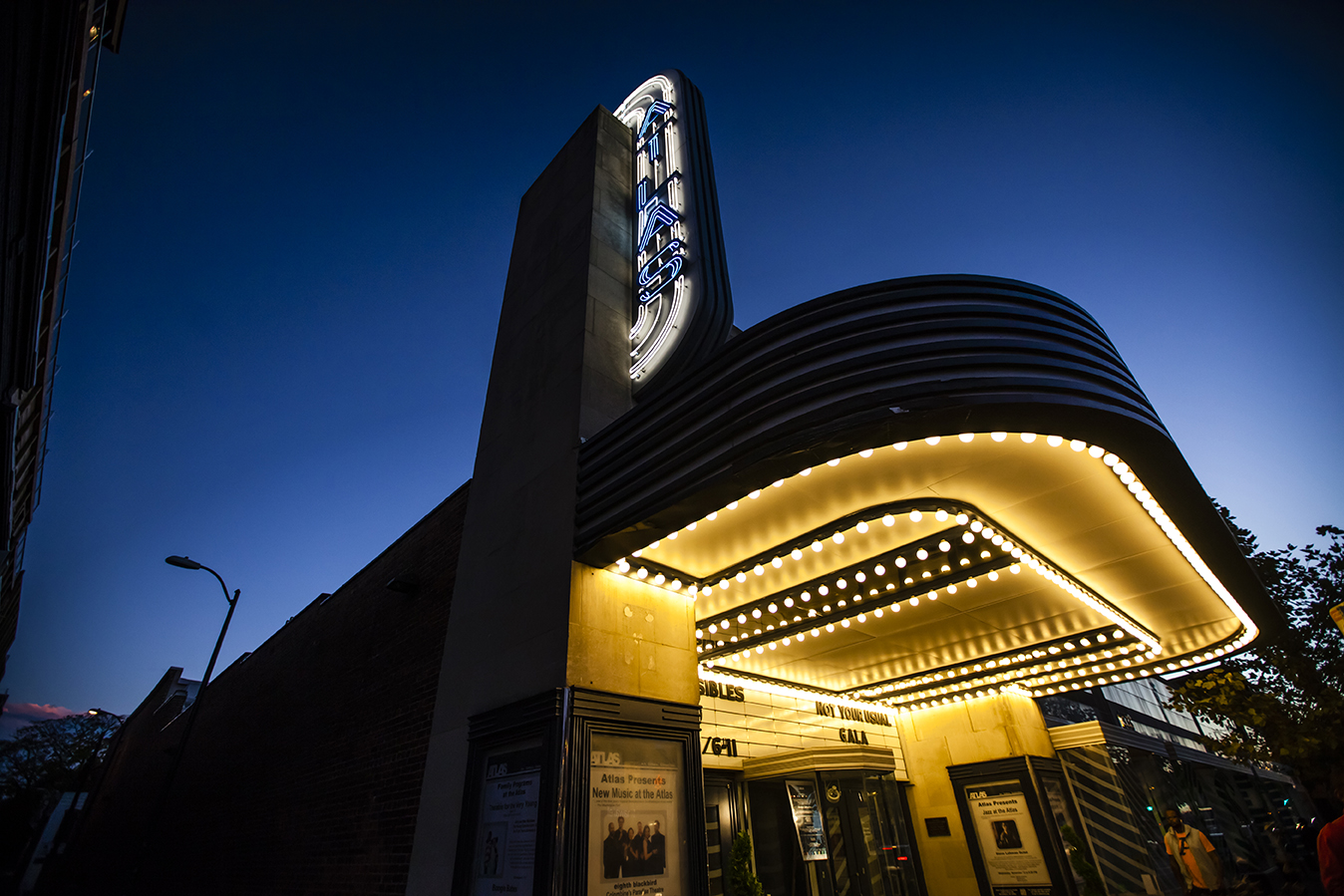 – Join tens of thousands at the H Street Festival. Part art festival and part block party, the H Street Festival brings dozens of performances and hundreds of vendors to the neighborhood each fall, making it one of DC's most iconic- and can't-miss- annual gatherings.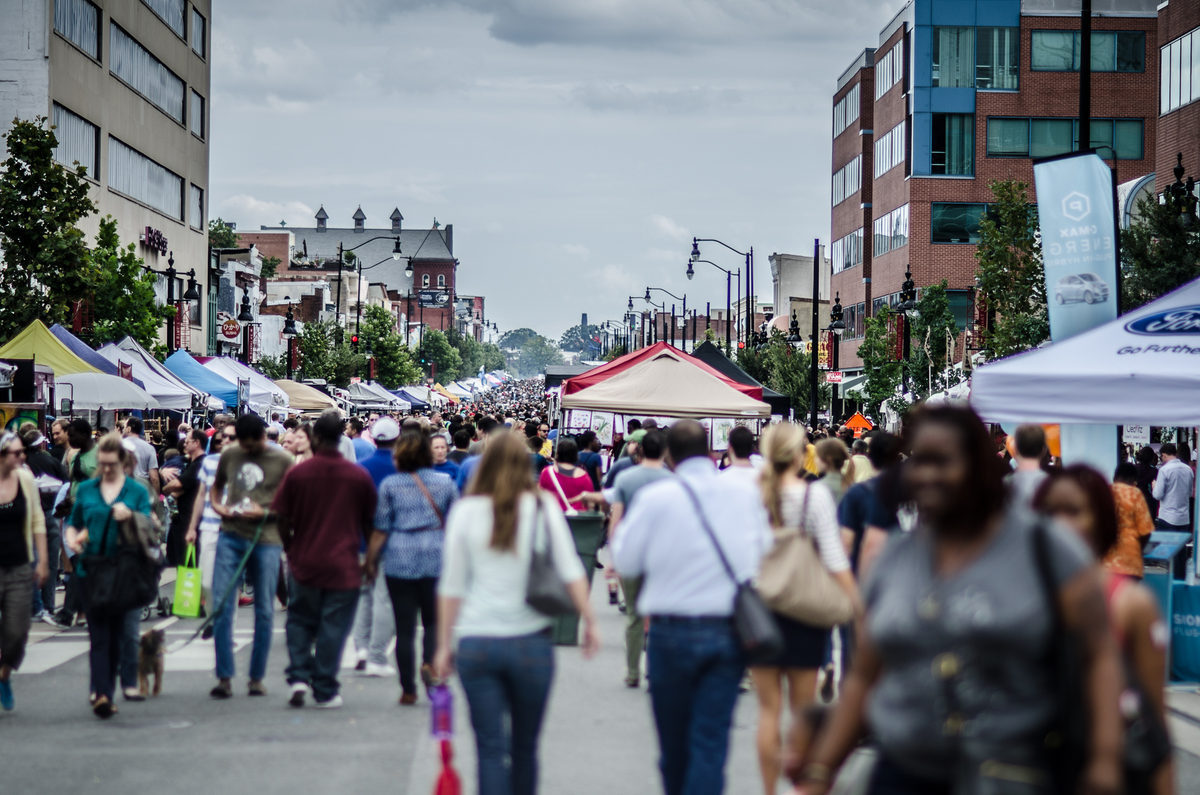 – Shop, eat, and mingle at Maketto, a 6,000 sq ft communal marketplace that spans two buildings and combines retail, restaurant, bar, and cafe experiences.
Where to Eat & Drink on H Street
H Street is widely known for its arts and culture, but the the food scene also rivals any other neighborhood in the city. Whether it's morning, noon, or night (or late night), you'll have no problem finding the perfect place to eat or drink on H Street.
Breakfast/Coffeeshops
– If bagels are your go-to breakfast, consider Bullfrog Bagels your go-to breakfast spot on H Street.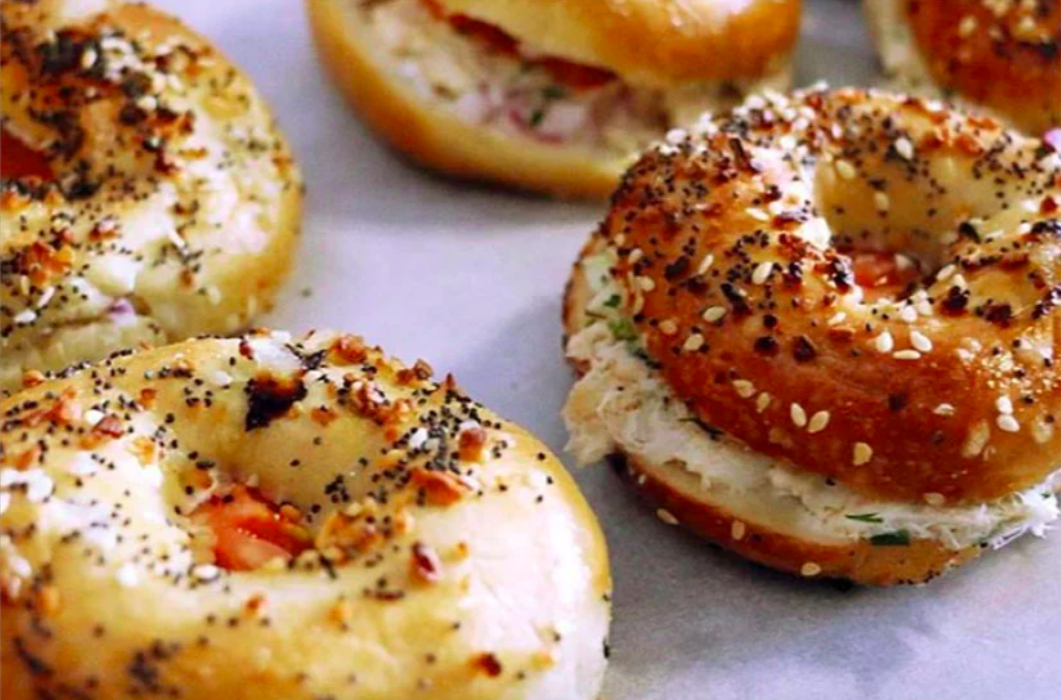 – Sip classic or unconventional organic coffee and teas at Sidamo Coffee & Tea's Ethiopian.
– Just one taste of its locally sourced food crafted will make it clear why Tony's Breakfast has been serving DC's most important meal of the day for over 20 years.
– The Wydown offers up an assortment of delicious coffee and pastries. It also serves up craft cocktails later in the day.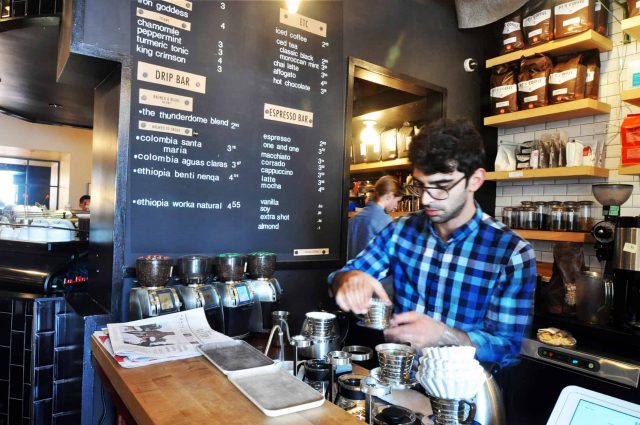 Lunch/Dinner
– Ben's Upstairs is the more sophisticated brother of DC icon Ben's Chili Bowl. Enjoy southern food with a Caribbean twist along side one of the most spectacular rooftop views in the city.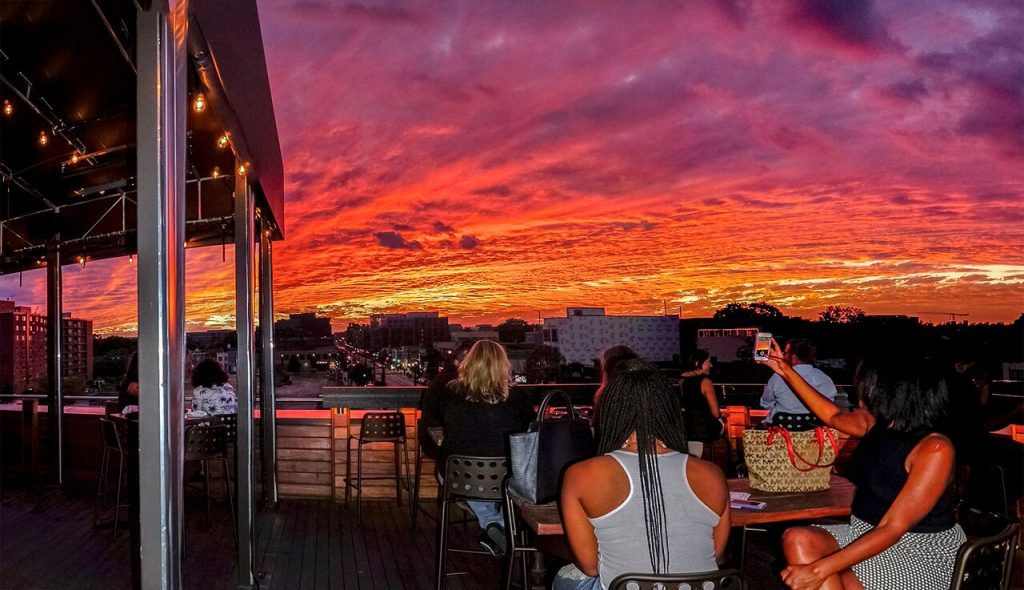 – Get the best possible price on lunch at The Big Board, an H Street eatery known for its changing menu prices that reflect the real-time market value of its dishes (think of it as a stock ticker for maximizing your lunch budget).
– If you prefer sipping classic cocktails while indulging in Asian-inspired cuisine, make sure to make reservations at Copycat Co.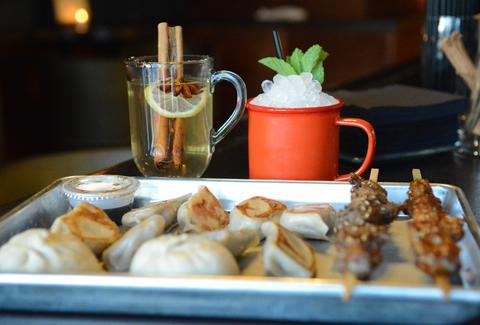 – DC Harvest is family-owned and operated and is known for highlighting healthy takes on upscale dining and pairing seasonal ingredients with local beers, wines and spirits.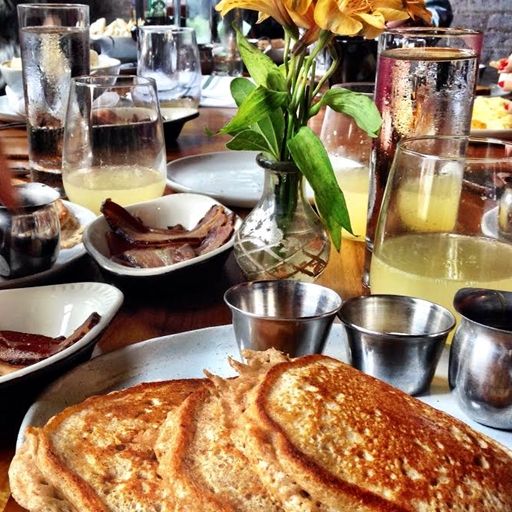 – Drift over to Driftwood Kitchen for American-Mediterranean fusion cuisine that is guaranteed to be "fresh, flavorful, and delicious."
– Celebrate Ethiopian cuisine and culture at Ethiopic, an H Street joint focusing on authentic ingredients and traditional preparations that evoke the true tastes of Ethiopia.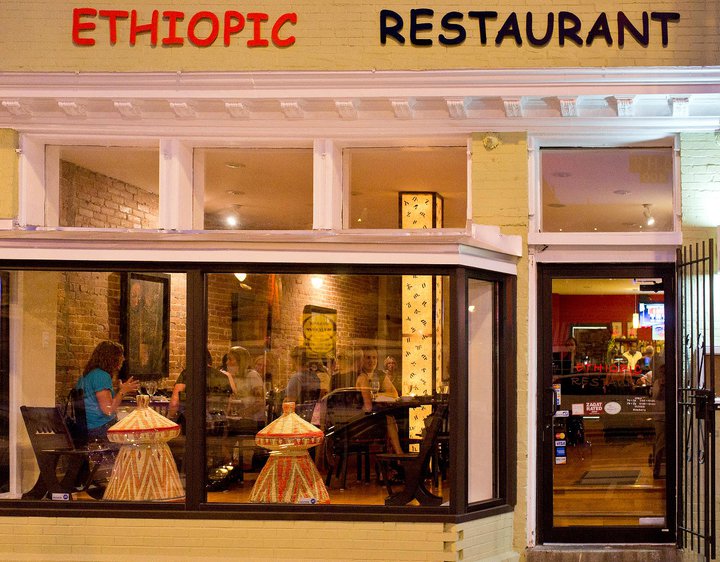 – Eat and drink well at Fare Well, a bakery, diner, and bar that dishes up veggie-centric comfort food and daily happy hour.
– Can a perfectly roasted chicken completely change the way you think about poultry? The founders of Farmbird think so, and they are on a mission to do just that.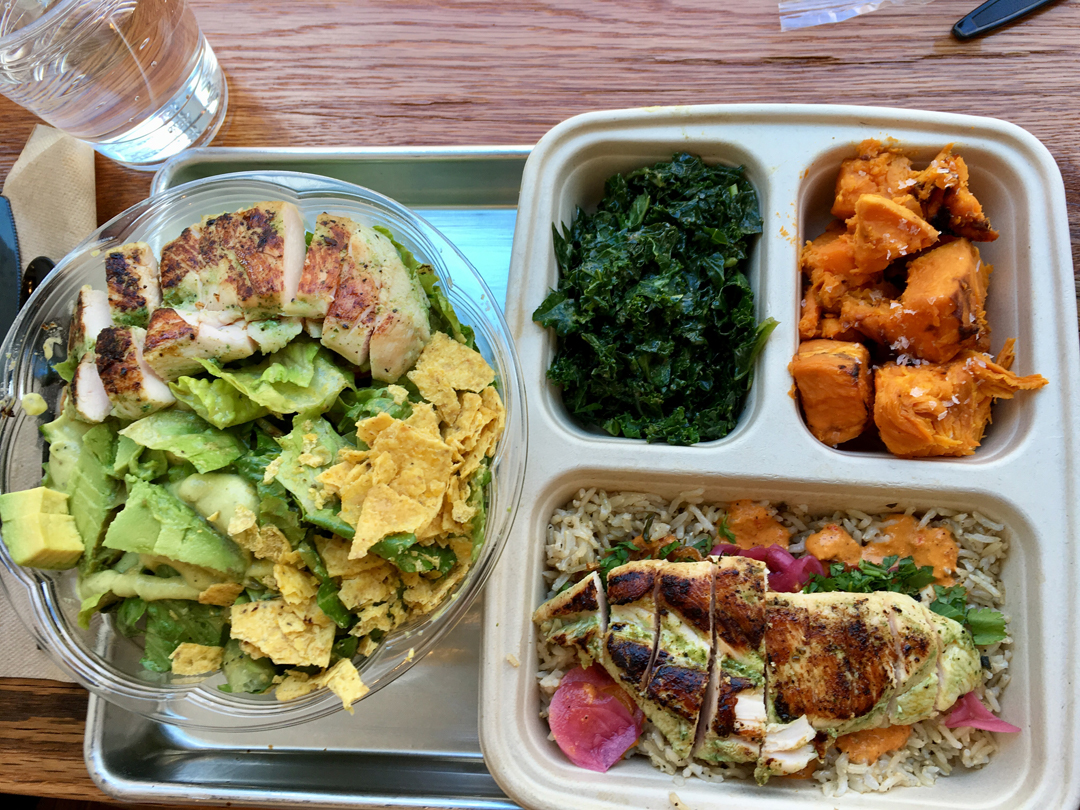 – Hailed as "a cozy tavern with a healthy Belgian fetish," Granville Moore's is known for its award-winning beer list and authentic moules frites.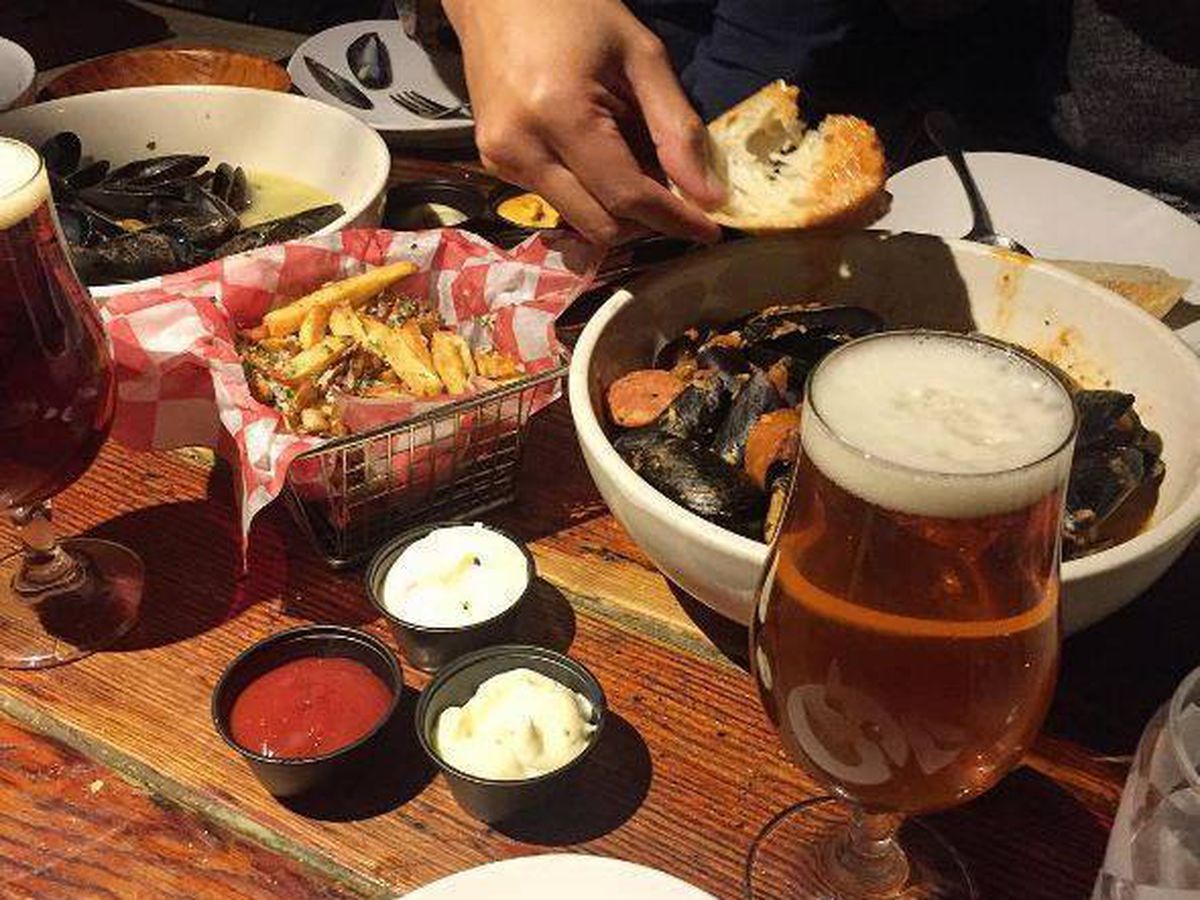 – Beer, tacos, and margaritas meet mini-golf skeeball, and shuffleboard at H Street Country Club.
–  Known as "The French on H Street," Le Grenier is famous for its bistro cuisine and intimate setting, and is an ideal date spot.
– Scarf down authentic Louisiana po boys and other low-country cuisine at Po Boy Jim's Cajun restaurant.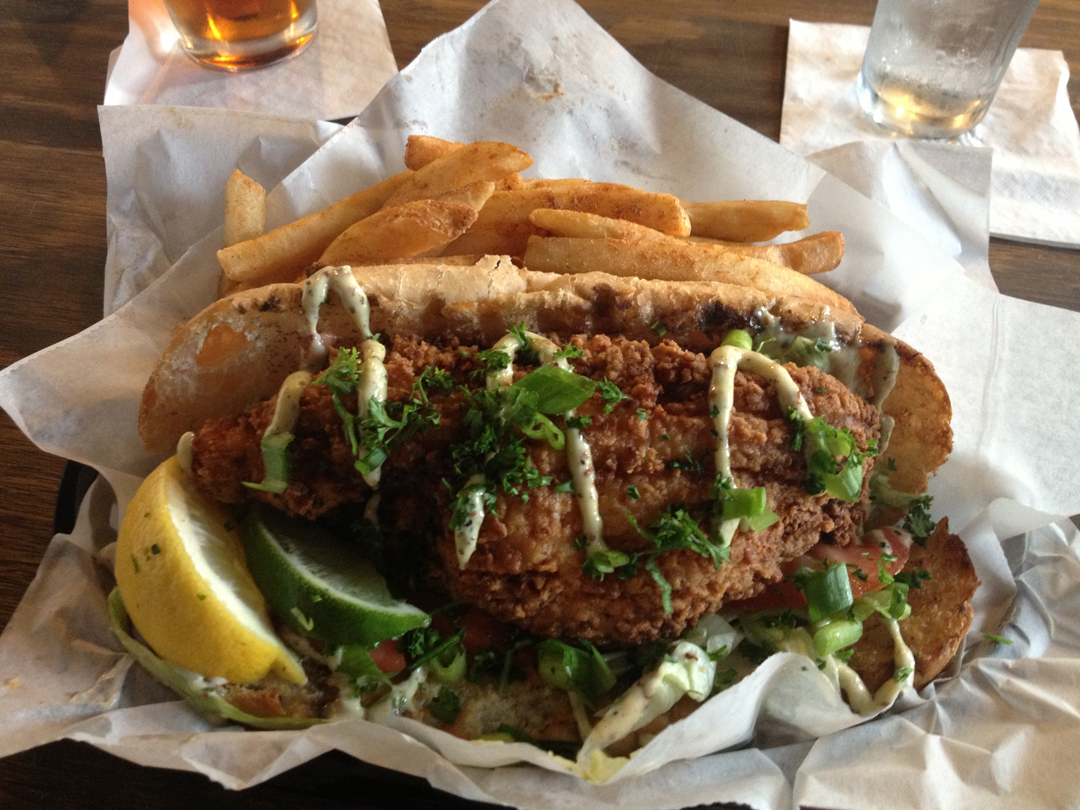 – Throw back a few pints, fill up on traditional British pub cuisine, and partake in regularly scheduled competitions and silly events with your lads at The Queen Vic.
– Get your brunch on at Sally's Middle Name, widely regarded as one of DC's best brunch experiences.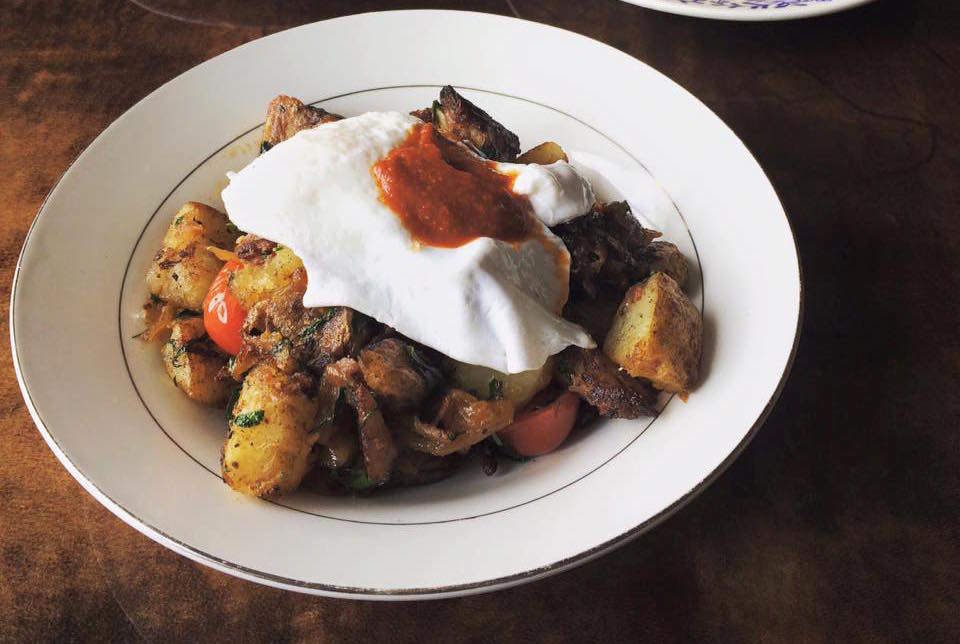 – Smith Commons' internationally inspired bistro menu and wide array of craft beers, cocktails, and wines offers something for every palette.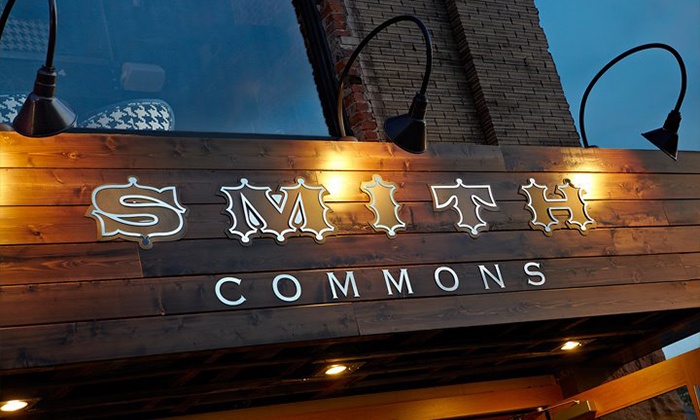 – Stable is DC's first0ever Swiss-American restaurant and the menu creatively marries the cultures by fusing the unique lifestyles and flavors of each.
– Sticky Rice's Instagram describes it as "that American-Pan-Asian spot you love with charm and a bad attitude." Don't take their word for it, try the sushi for yourself.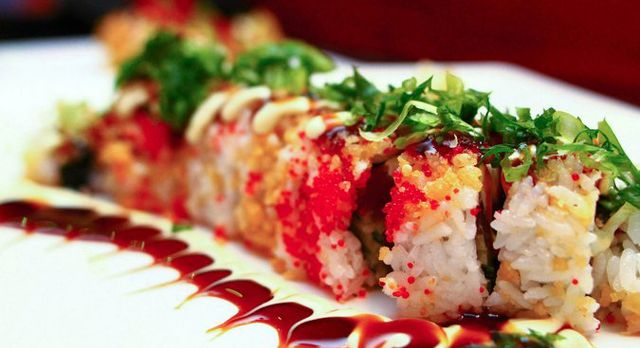 – Taiwanese & Japanese inspired dishes come to life in an intimate, artistic space at Toki Underground– DC's first real Ramen house.
Adult Beverages/Nightlife
– Celebrate Oktoberfest anytime of year at Biergarten Haus. (Lederhosen not required.)
–  Self-described as "a lousy bar for rotten people" Little Miss Whiskey's Golden Dollar has 100+ beers, 50+ whiskeys, DJs on the weekends, and an outdoor patio for when the weather is warm.
– Named the Best Wine Bar in DC for 3 years running (2015, 2016, 2017), The Pursuit Wine Bar is known for its extensive wine list and contemporary American comfort food pairings.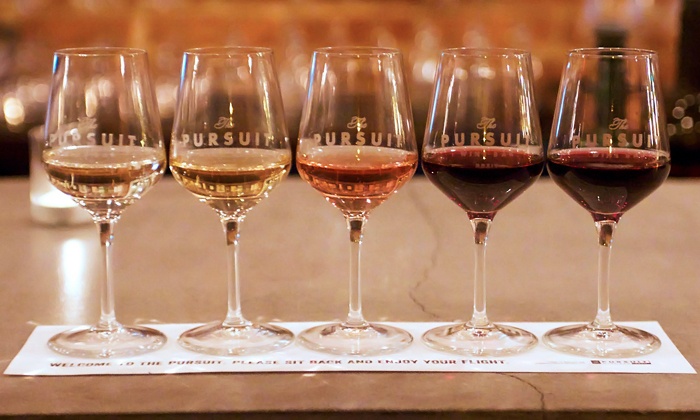 –  RedRocks H Street is the largest venue on H Street and features 3 floors, indoor and outdoor bars, DC's hottest DJs, bottomless mimosa brunch, and wood-fire pizzas.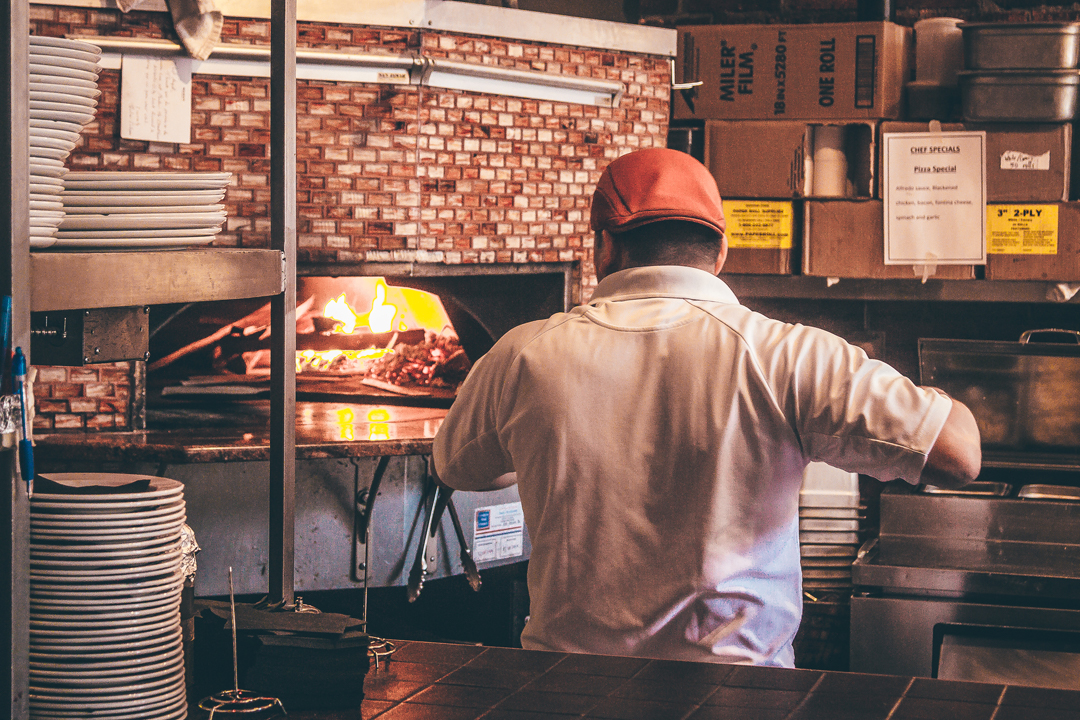 – You can't book a room and spend the night at the Rock and Roll Hotel, but you can book tickets to spend an evening rocking out with the best local and regional music acts.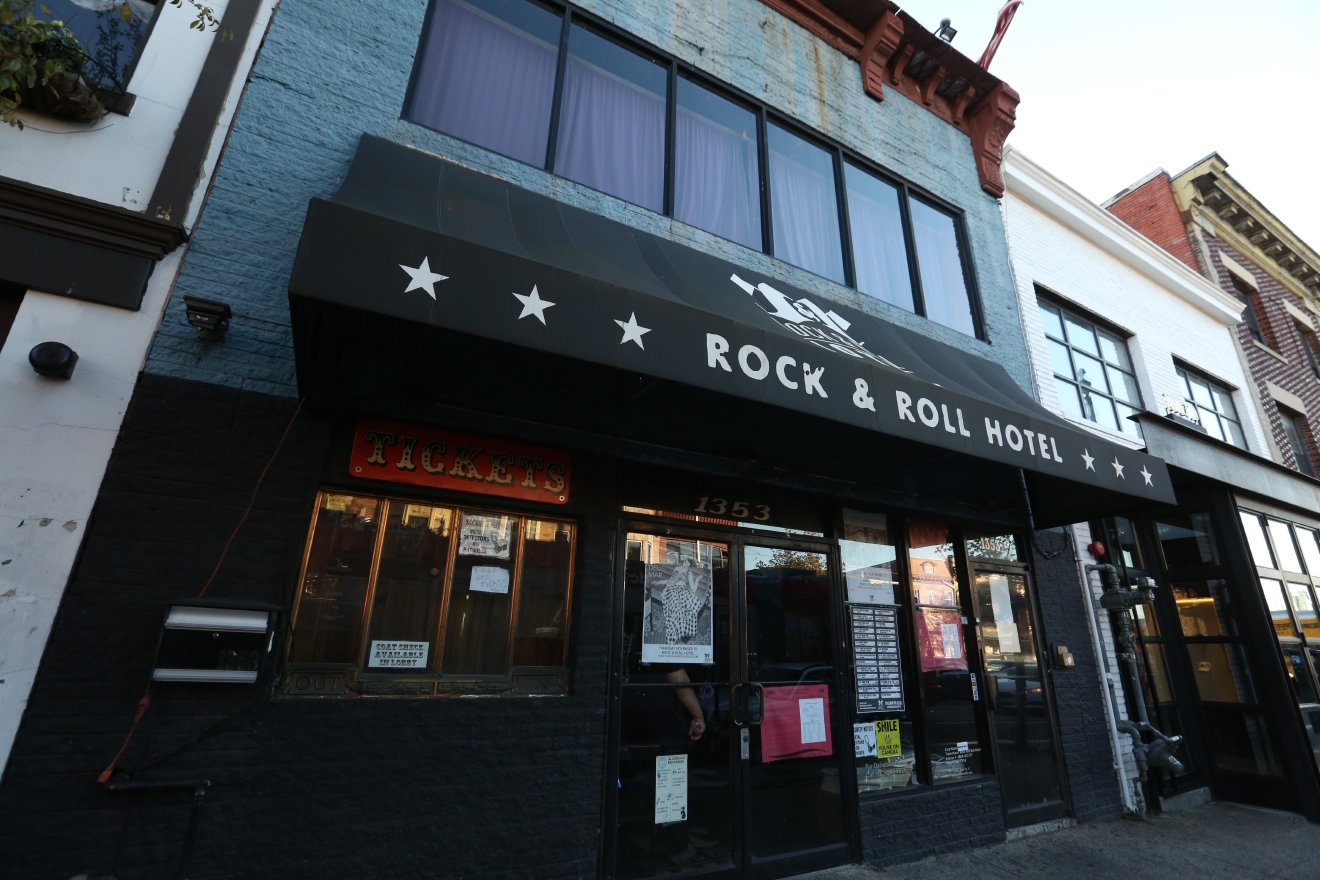 Where to Shop on H Street
We already mentioned Maketto, but here are a few other of our favorite markets, specialty shops, retail stores, and boutiques:
– Stock your fridge and load up the bar by visiting Capital Fine Wine & Spirits or New H Wine and Spirits.
– Grab the goods straight from the ground by picking up fresh produce and other products at the weekly FreshFarm H Street Market. Open seasonally on Saturdays from 9am to 12:30pm.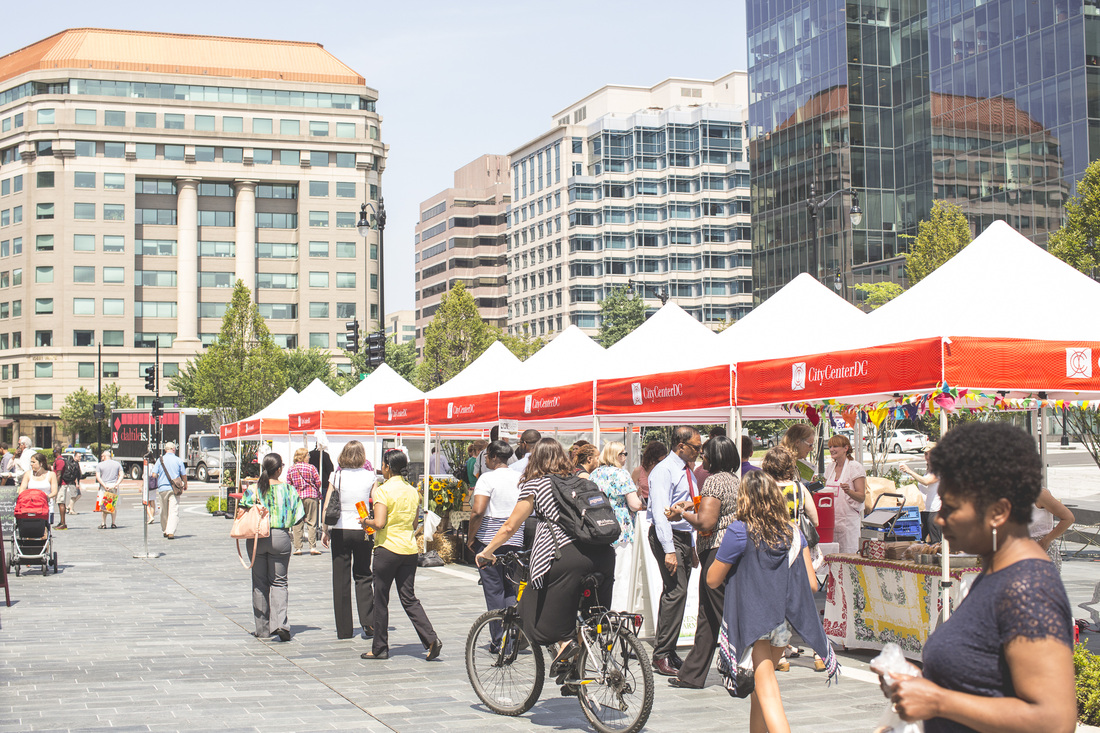 – Repair your ride, buy a new one, or load up on essential cycling accessories at The Daily Rider.
–  Consign your old clothes or score deals one someone else's at The Chic Shack.
– Shop, unwind, be inspired, or engage with your neighbors at Shopkeepers Gallery – a community boutique and popup space.
H Street Attractions & Other Activities
The revitalization of the Atlas Theatre has been a tremendous boon for H Street's arts and entertainment, but it's far from the only cultural attraction in the neighborhood. Here are a couple other activities and attractions worth hitting up next time you're on H Street.
– 700 H Street is home to an open space that hosts limited-time popup art installations and theme bars. The most recent activation, the Future of Sports, wrapped up in November, but it's only a matter of time until the innovative next creation takes its place.
– Test your wits and patience to the test by trying to get out of The Escape Lounge (voted DC's best escape room).
– The Gallery O on H is a 3000 sq ft art gallery and courtyard that transports visitors out of DC and into a world of New Orleans-inspired beauty.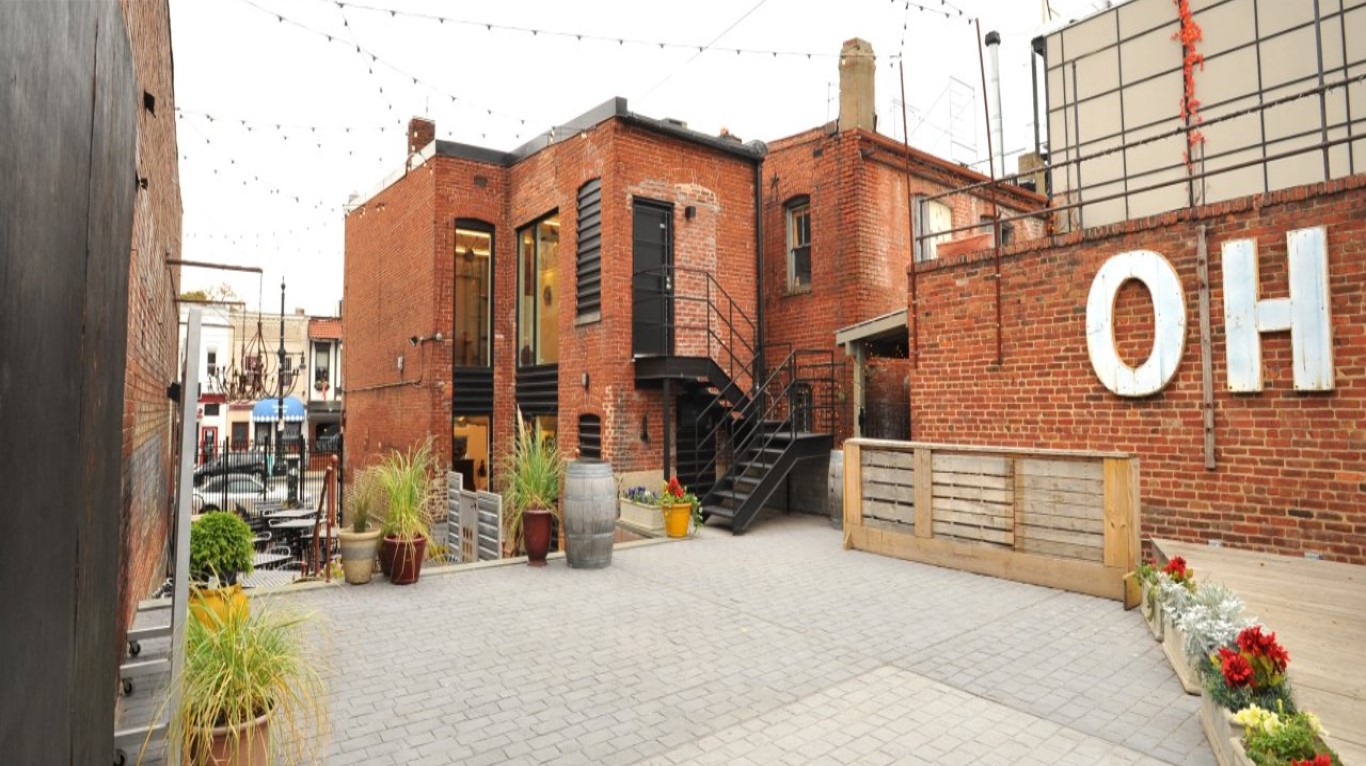 Best Apartments on H Street
H Street is well worth a visit, but what if you fall in love with the neighborhood so much you want to live there? Luckily for you, residency in H Street is booming, and the neighborhood is now home to some of the most impressive apartment buildings in the entire city. Here are the ones you need to know about: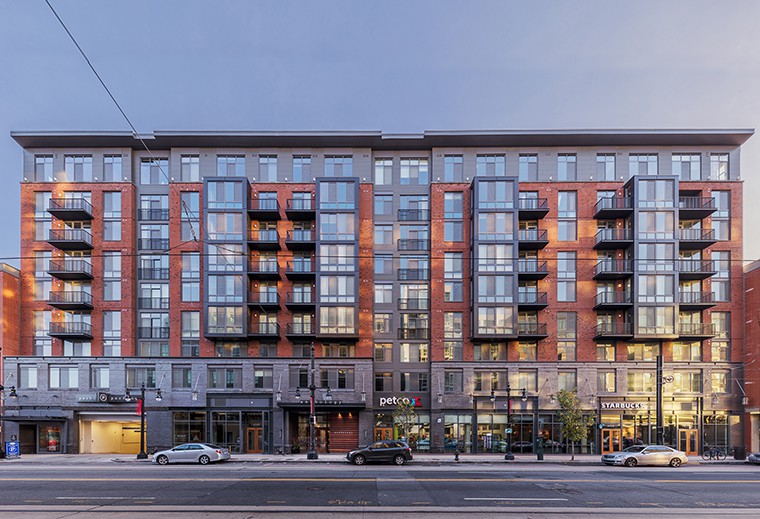 – Apollo – (named DC's Best Apartment Building 2017 by the Washington Post.)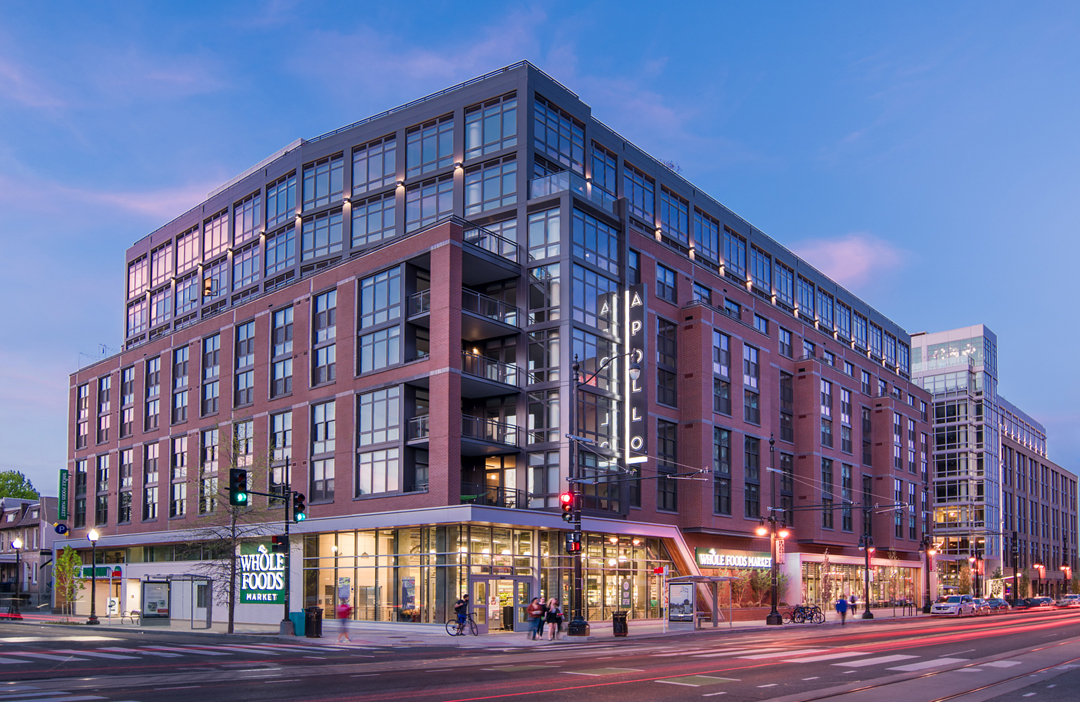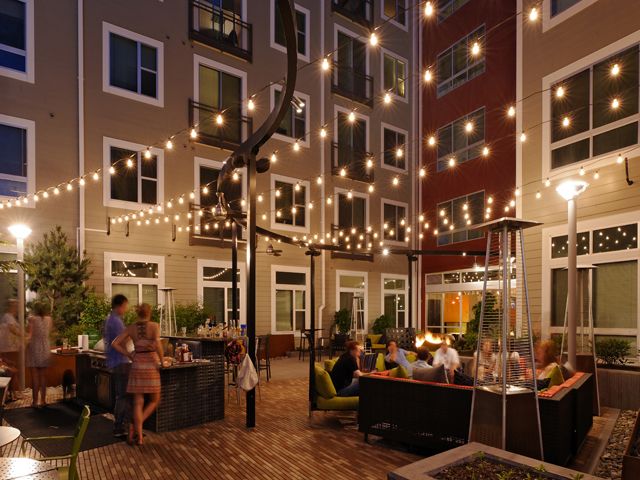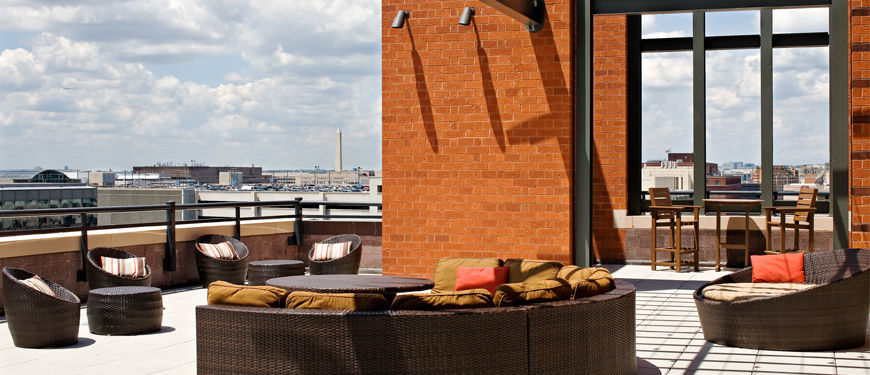 With so much art and entertainment to take in and so many food, drink, and nightlife options to explore, a trip to H Street belongs firmly atop your DC to-do list.
Did we miss anything? Leave us a comment below letting us know what other restaurants, attractions, or destinations around H Street you would add to this guide.
Need another neighborhood to check out? Don't miss the #FrayLife guide to the Southwest Waterfront/Wharf.
GET OUR WEEKLY EMAIL »