Your Month Ahead: February 2018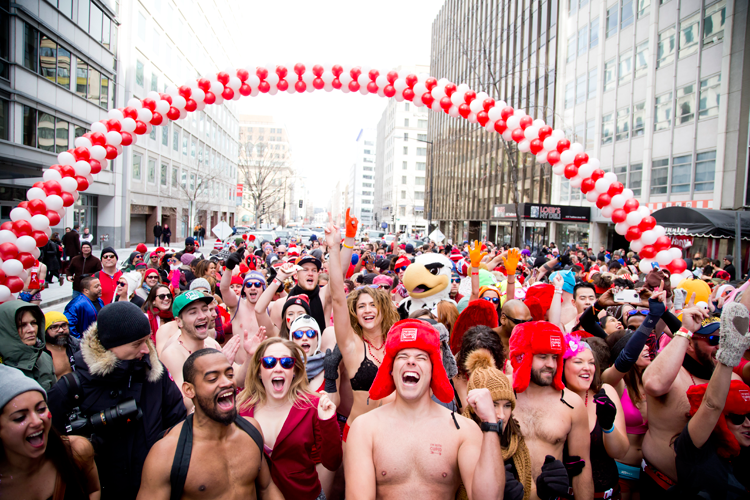 February may be the shortest month, but there's no shortage of fun activities in DC to keep you entertained throughout.
From Black History Month commemorations and Mardi Gras celebrations to Olympic parties and Valentine's Day dates to everything in between (including Goat Yoga), DC Fray has your whole February covered with the latest edition in our "Your Month Ahead" series.
Here's what we're excited about adding to our to-do list this month:
All Month
– Black History Month is underway, which means events, activities, seminars, and more are taking place all across DC. From major gatherings to small educational discussions, there are historical and cultural activities nearly every day this month. A couple of our favorites include the weekly Saturday bus trip that follows the Underground Railroad on the Eastern Shore, Chocolate City: A History of Race and Democracy in the Nation's Capital (2/16), and the Moses of African Music at the Library of Congress on 2/23. Hit up our friends at Culture Capital for a full calendar of Black History Month events.
– Something Rotten is a Shakespeare spoof set in the 1590s that's received 10 Tony nominations. It's playing throughout February at the National Theatre.
Sunday, 2/4- Saturday, 2/10
– National Harbor Restaurant Week– If you've been in DC for more than 10 minutes, you know the deal with restaurant weeks. Participating places offer up pre fixe menus for affordable prices, which gives you the chance to score some great grub at a discount. National Harbor's runs from February 4-10, so take advantage of the deals at these establishments.
Tuesday, 2/6
– If you're stuck in your career path and need a change, Mission Collaborative's "New Year, New Career" interactive workshop on 2/6 is for you. Learn a proven career design process, meet great people, and get some personalized advice for your career goals.
Friday, 2/9 (& Saturday, 2/24) 
– The Winter Olympics kick off the first week of February and there are plenty of places around town with viewing parties. Our go-to spot this year is Wunder Garten, which is hosting two Olympic-themed "PeyonChangTHANG" parties. One goes down Friday, 2/9 and the other is Saturday 2/24. Both events have Gold Medal Prizes for individual/team best costumes, music by DJ Lehi, and Olympic-themed cocktails like the Triple Lutz, the Curling Sweeper and the Downhill Chaser.
Saturday, 2/10
– Speaking of the Olympics, we're making it so you don't have to be a world-class athlete to get into the spirit of the winter games when we host DC Fray's Winter Beer Olympics. The action goes down Saturday, 2/10 at Dirty Water from 3-8pm. Pick a country to represent in your best gear while you play games including Flip Cup, Pong, Dizzy Bat, and Quarters. Sign up here.
– If you're brave (or crazy enough) to run in your undies for a good cause, you get your chance on Saturday, February 10 when Cupid's Undie Run comes to Park at 14th St. Run 1 mile through the cold in your undies, then enjoy a full afternoon of partying. Register here and save 20% off your ticket with promo code: DCFRAY
Sunday, 2/11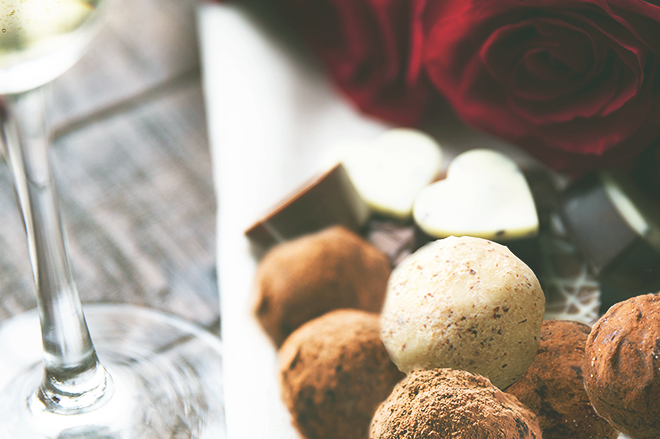 – If you're looking for perfect pre-Valentine's Day plans, don't miss the Champagne and Chocolate Truffle Making Date Night at DBDG Kitchen & Bar on Sunday, 2/11. Learn to make delicious chocolate truffles while sipping champagne and enjoying chef-inspired sweet treats with your loved one (or fellow single friends). Tickets are just $39 each and you also get a take home gift and 10% off your bill if you dine at the restaurant.
(Fat) Tuesday, 2/13
– Mardi Gras is another common theme you'll find popping up around DC this February with parties and other events all month long. There are dozens of fun activities to choose from, but the one we're most excited about is the Union Markert Mardi Gras Extravaganza on Fat Tuesday, which takes place at Dock 5 and will feature 20+ of the DC area's best Southern-inspired restaurants, top mixologists, bar and breweries and rotating bands.
– Last day for early bird pricing for spring social sport leagues. Live your best life this spring with social sports, new friends, and happy hours. DC Fray spring registration is open through March 20, so find a league near you, grab your friends, and sign up while the best leagues and locations are still available.
Wednesday, 2/14
– The DC Independent Film Festival which has a "storied history of extraordinary films," returns to town this month. If you're a film fanatic, don't miss 5 days of screenings, Q & A sessions, seminars, workshops, and more. The event runs through Monday, 2/19 and you can find the full schedule here.
Saturday, 2/17
– Chances are you've heard of glow yoga, beer yoga, or pizza yoga, but if you're yet to try Goat Yoga (yes, this is a real thing), then you're missing out on one of the hottest new fitness trends. The next one goes down on Saturday, 2/17 at the Animal Welfare League of Arlington.
Thursday, 2/22 – Sunday, 2/25
The inaugural Architecture & Design Film Festival takes over DC for four days "devoted to the creative spirit that drives architecture and design." The focus will be films that explore the life and work of iconic architects, and it all kicks off with an opening night ceremony and the screening of Big Time at the National Building Museum. Tickets range from just $12 to $125 for a full access pass.
Saturday, 2/24
–  The Frozen Heart Trail Race is a "low-key winter race for trail loving runners" and is coming back for the 5th year. It's a 3-loop course with distances of 50K, 34K and 17K that caters to runners of all skill levels.
– With Love DC is back with another season of yoga flows at the Botanical Gardens. If you want to get out of the studio but don't want to wait on warmer weather, then don't miss the weekly Practice with Love Pop Up.
Every Sunday
– Free weekly bar bingo at O'Sullivan's (6-8pm)
Every Monday
– Free weekly bar bingo at Kingfisher (8-10pm).
– Cocktails and Curling at The Wharf.
What events and activities are you most looking forward to this February? Let us know in the comments below!
If you wanna try out DC's newest cocktail lounge, head over to Shaw and hit up Morris American Bar (learn more here before you go).