#FrayLife First Look: Morris American Bar
Craving whimsical and well-crafted cocktails? Morris American Bar, the latest concept from the team that brought you The Sheppard, is about to become your go-to drink spot in Shaw.
Morris (which officially opens on February 1) is over two years in the making, and we were lucky enough to sit in on an early preview of DC's hottest new cocktail lounge.
Inside the very Instagram-worthy 52 seat space, you'll find cozy booths, floor-to-ceiling windows, and colorful furnishings, but, more importantly, you'll find a carefully crafted cocktail list that literally has something for everybody.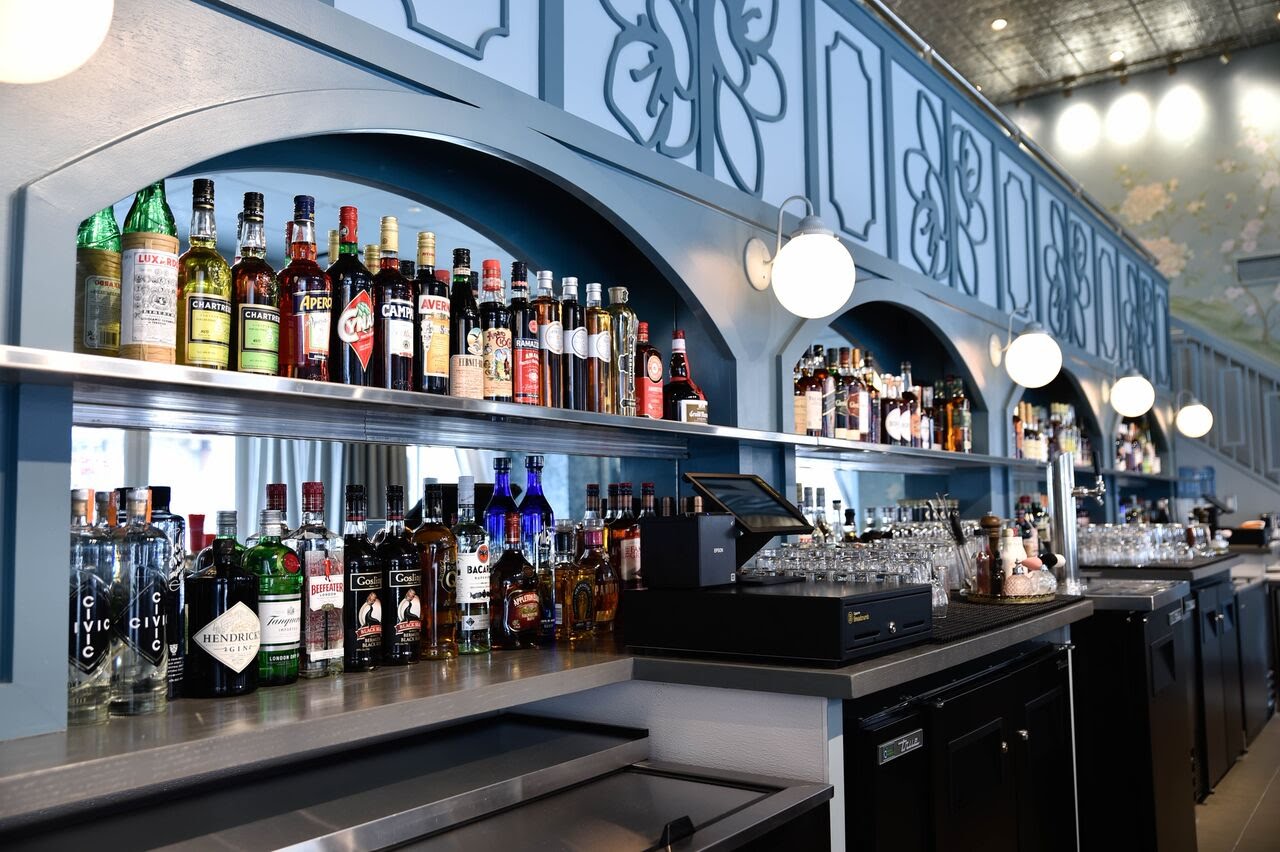 Owner David Strauss (whose name you may recognize from a little restaurant called Le Diplomat) advocates for a people-first drinking philosophy and Morris' cocktails strive to achieve the perfect blend of classic and contemporary.
The drink menu features fresh, seasonal ingredients (like housemade juices and rosewater), but Morris' signature hand-chiseled ice cubes are just as impressive as the cocktails and take the entire experience over the top.
With 11 rotating cocktails (plus a Bartender's Choice) on the menu at one time, you'll be forced to pick and choose your drink choices, so here are a couple standout sips from our visit to Morris to help whet your taste buds:
Forrest Hills made with Gin, apple brandy, lemon, pistachio orgeat, orange flower water, and egg white.
The Vanilla Cobbler (pictured below) made with Cognac, vanilla liqueur, and fresh cream.
#FrayLife Tip: Impress your friends by ordering a Swizzle, Strauss's spin on a classic Mojito, made with white rum, fresh lime juice, mint, raw sugar, bitters, and of course, "tons of crushed ice."
By the time you read this, the drink menu may have already changed, so our best advice is to get over to Shaw and try Morris American Bar out for yourself.
Be be warned, Morris offers no standing room and no reservations, so it's as first-come-first-serve as it gets.
But regardless if you're looking for somewhere to drop in for a pre-party drink, or wanting the perfect spot for an evening hideaway, a trip to Shaw's newest addition is well worth the wait.
Want other awesome places to grab cocktails in DC? Check out these 5 places you can drink in secret.
GET OUR WEEKLY EMAIL »