Escape to Nature at These DC City Parks
You've undoubtedly heard of Rock Creek Park, the National Arboretum, Teddy Roosevelt Island, and of course the National Mall. These are great destinations, but are especially overrun by tourists during the warmer months.
#FrayLife encourages you to visit one of the hundreds other parks this city has to offer.  The District is filled with so many parks that even the National Park Service struggles keep up with them.  
This summer slip on a pair sandals, bring some snacks, take the dog, and go off the beaten path to soak in the sun at any one of the following local public parks.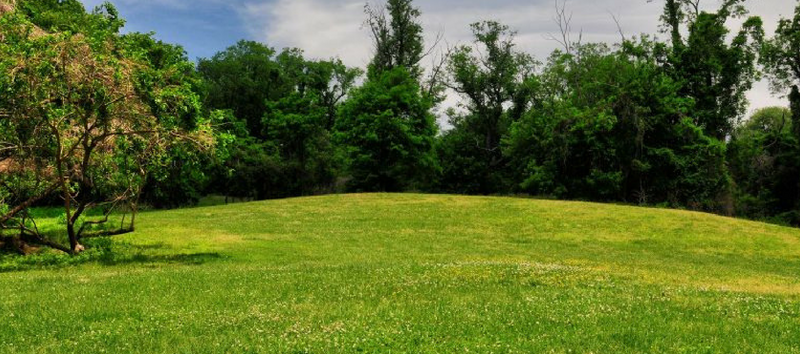 This park was once a defensive site for the Union Army during the Civil War.  Today the large space serves as a public park for picnicking, hiking, sledding, and running.  It also happens to be one of the best (unofficial) dog parks in the city.
#FrayLife Tip: There is a hiking trail that takes you all the way to the Potomac River and Capital Crescent Trail.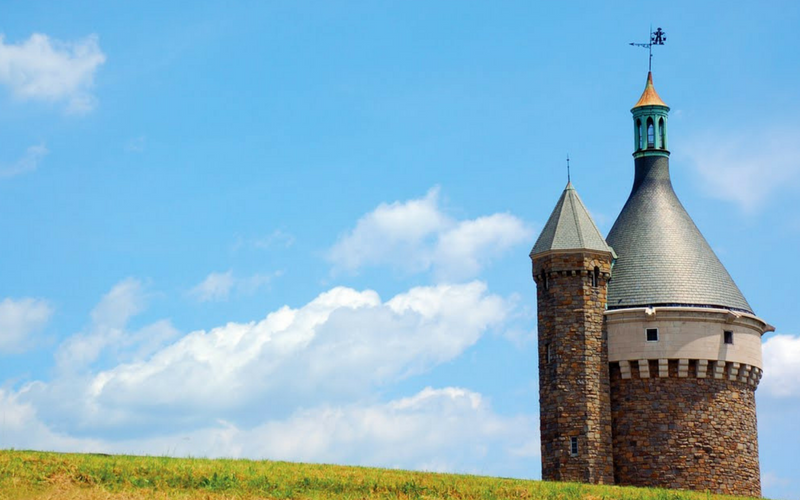 Tenleytown is home to the highest natural elevation in the city, Fort Reno Park.  Fort Reno has baseball fields, soccer fields, hills, a tennis court, and stage. Keep an eye out for its annual summer concert series, a local music tradition. they have one more show on July 25, don't miss it!  Amanda MacKaye with Dischord Records spearheads this volunteer-run free music festival for its 50th anniversary this summer.
 While it is in the middle of being reclaimed and revitalized by the city and community,  Marvin Gaye Park in Northeast is still incredibly scenic and beautiful.  It's had a lengthy transition period in becoming a place the singer himself would be proud of (Gaye grew up in the nearby) and worth a visit.

Fort Bayard was a key defense site during the Civil War.  Today it lies in D.C. just on the other side of the Maryland border.  It has a playground, picnic benches, and hillside great for sledding in the winter, but still perfect to spend a day there with a picnic and your family or friends. 
Known to you D.C. transplants as Meridian Hill Park, this park makes the cut on this list to bring attention to a local debate almost five decades old.  If you have been in this city for 15 years or more, you may have heard locals refer to Meridian Hill Park by its unofficial name, Malcolm X Park. In 1969 there was an unapproved petition to rename the park "Malcolm X", but the name stuck.  The National Park Service does not recognize the name, but the city does.
This park in Adams Morgan is complete with colorful murals, basketball court, dog park, soccer field (permit required), and playground.  It has a cool African American and Quaker cemetery with graves dating back to 1807.
Montrose Park in Georgetown is located between two sites worth visiting on their own, Dumbarton Oaks and Oak Hill Cemetery.  The small park has beautiful gardens, trees, and a playground.  It's great for dogs and families, or for a nice quiet stroll on a Sunday afternoon. 
Yards Park overlooks the Capitol Riverfront and hosts events throughout the year.  It's complete with cool architecture,  a dog park, views of the Anacostia River, boardwalk, grassy areas, and dining options. You can spend a whole day here just exploring, and trying one of the many restaurants they offer for brunch, lunch or dinner.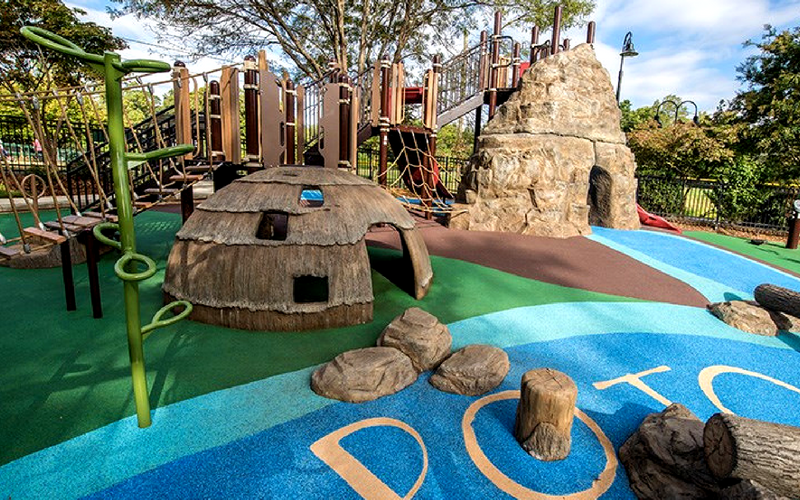 This park in Palisades is very kid-friendly with a large field, rec center, mini water park, and playground.  You can walk the old Glen Echo streetcar track path to get there. Keep walking and it will eventually take you to the Capital Crescent Trail, which has a dual path, one more for families and those walking their dogs and another for cyclists. 
#FrayLife Tip: Look for the secret

Mirror Forest

hidden off a patch of woods next to the park off of a short nature trail.  Very Alice in Wonderland/Blair Witch Project vibes.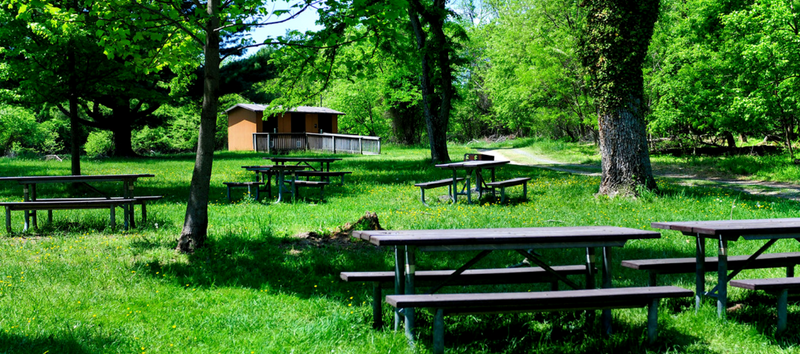 Fort Slocum Park in Brightwood is seriously underrated.  It was once one of the many forts that protected the capital against Confederate attack during the Civil War.  The park present-day has great spots for a picnic, trails for dog walking in the woods, and open fields.
This secretive, quaint neighborhood park in Bloomingdale is a hidden 1.06-acre oasis of flowers, trees, and greenery great for a picnic or short stroll on the weekend to get away from the chaos of the city. 
Where do you like to have a quiet moment in nature? Let us know in the comments and don't forget to tag us on socials using #DCFray and #FrayLife
Looking for some more nature retreats? Check out the best waterfalls around the district.
GET OUR WEEKLY EMAIL »