How to Watch 2019 Caps Playoff Games Like a Stanley Cup Champ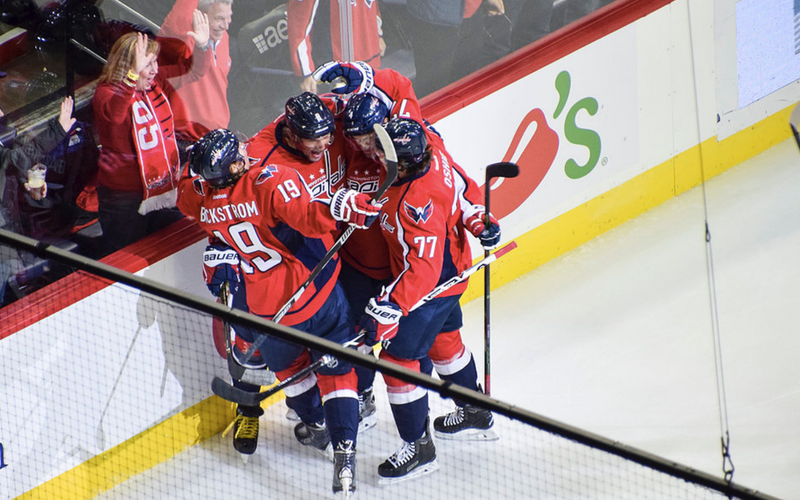 UPDATED 4/1/2019
What's up babes!?
It's hard to believe hockey season is over and our boys have returned to the playoffs for a chance to defend Lord Stanley's trophy and go back to back as world champs.
Going back-to-back is no easy feat, but Ovie, Kuzy, Holtby, Oshie and the rest had a great regular season and are up for the challenge.
We've also been hard at work getting ready for the playoffs to make sure you know the best spots around DC to rock the red on gameday whether the Caps are home or away/
Ready to cheer on the Caps as they try to go become back-to-back Stanley Cup champs? Here's the #FrayLife guide to the ultimate Caps game-day experience. Don't forget to tag #FrayLife #DCFray to show us how you rock the red and root for the Caps on game-day!
Where to Pregame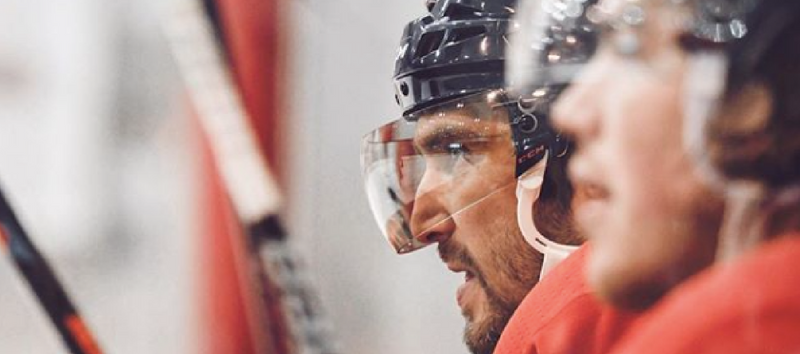 If you're lucky enough to snag a ticket to any of the games, or even if you can't, you're probably going to want to grab some food and a drink (or 5) beforehand.
If you're going to the game, Penn Quarter Sports Tavern has some great game day deals. Just a few blocks from Capital One Arena, you can show your ticket and get a BOGO Rockin' Red Ale. They have pitchers between $12-$15 and plenty of other happy hour deals for drinks & food! Not to mention their 2 floors plus a patio with all the TVs and cheering fans you could want.
#FrayLife Tip:
While they do have TVs in every direction, get there early to snag a table since they tend to fill up on big game days.
Iron Horse Tap Room is another go-to place to pregame. With two levels that are capable of fitting almost 300 people, it's a prime spot for your group of friends (and bandwagon fans)! Iron Horse's happy hour includes $2 off all drafts, $4 local craft beer and $5 wine or rail drinks. They also have an extended happy hour for those staying to watch the game.
Penn Social not only rocks the red but really rocks their pregame specials. With $2 off all beer (including their selection of 30+ craft beers), $5 rail drinks, and $7 sausages, this place is a perfect spot to get pumped for another run at the playoffs.
Where to Watch The Game
The best place to catch a Caps game is, obviously, inside Capital One Arena. If you're splurging on the now more expensive (hey, winning the Cup doesn't come without costs), but totally worth it tickets, make sure you give yourself plenty of time to get down to F Street and pregame before the puck drops.
Whether it's a home or an away game, if you didn't get a ticket or don't feel like paying for parking, there are plenty of awesome spots around DC where you can catch the games with other spirited Caps fans while enjoying food & drink specials.
Here are some of our go-to spots for watching the Caps this coming season if you're not going to the game: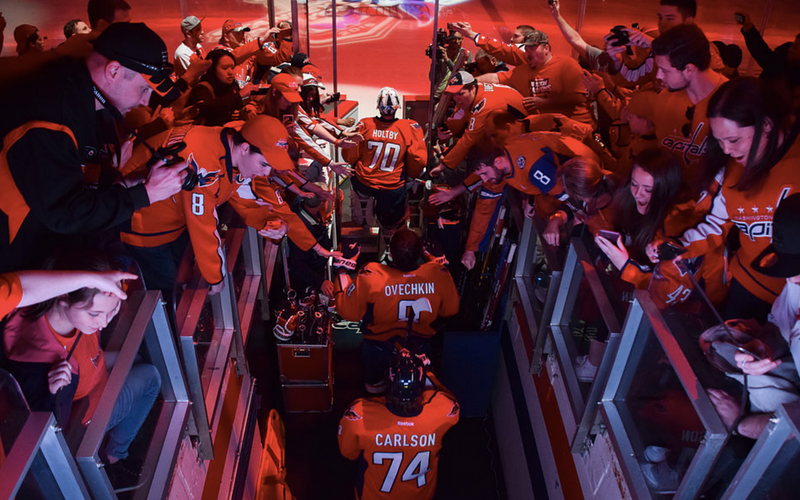 Being only a few steps from the Capital One Arena, Bar Louie is sure to have that energetic crowd every Caps fan is looking for on game day. All 20 of their draft beers are $3, margaritas, mojitos, and martinis are each $7, and all apps are ½ off! That's right, we're talking $5 plate of nachos and $4 loaded tots. 
Green Turtle is the closest a fan can get to the action going on in Capital One Arena. The bar is attached to the Arena, but you don't need a ticket to enjoy this game day atmosphere. Each booth has its own flat screen TV and they have plenty of 22oz draft IPA's. You'll feel right at home among a sea of red jerseys, passionate fans, and draft beers.
Rocket Bar's 17 flat screen TVs ensure that you won't miss one second of the action on the ice unless it's to finish their $4 draft of the month. Their game day specials also include rail drinks, wine, and champagne all for $4. Lastly, when the Caps are playing, they offer $3 Miller Lites.
#FrayLife Tip:
During intermissions, they have plenty of pool tables, dart lanes, and skeeball machines to challenge your friends!
The Front Page is a hockey fans paradise. Located across the Caps Kettler practice rink, this bar has been known for its occasional player sighting and official Capitals sponsored viewing parties (where they often have giveaways including apparel and autographed items). On game days, the staff is decked out in all red and the game is projected on every screen (with sound of course). Their happy hour and game day deals are among the best in DC, including $2 Bud Light, $3 draft beer, $3.25 wine & ½ priced apps.
#FrayLife Tip:
Attend any of the Caps public practice session & stop by after wearing anything Caps for 10% off your bill!
If you're rocking the red in Adams Morgan, check out Ventnor Sports Cafe. They host just about any and every DC sporting event and attract a friendly, hockey-loving crowd by offering some great nightly specials during Caps games.
Crystal City Sports Pub located in Arlington is a great place to grab some great food while rooting for the Caps! Deals on food and drinks, multiple pool tables, and plenty of room for your group makes this pub a great spot.
If you're around Dupont Circle, Buffalo Billiards is home to plenty of hockey fans. While the owner may be a Sabres fan, we won't hold it against him since we know that hockey will always be on! There are three projector screens in the basement bar so you won't miss any of Tom Wilson's fights or Holtby's "how did he do that" saves. With 30 pool tables, couches, dart boards, 2 full bars and more, this bar is a sports fan's heaven.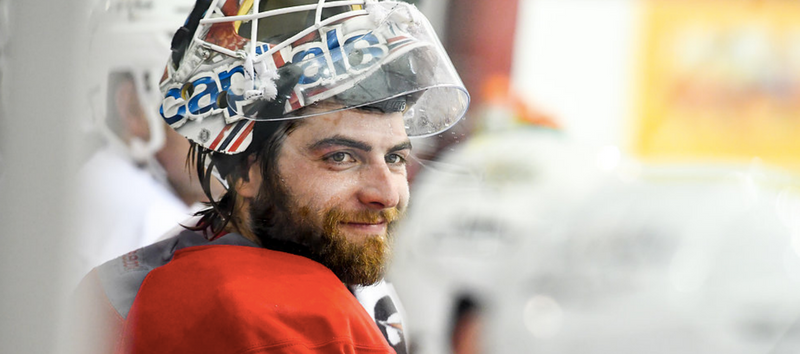 The DMV is filled with excitement for our WORLD CHAMPION Caps as they head into the 2018-19 season. Don't make our boys fight back-to-back all alone, get out there on game day and surround yourself with people who like yelling LET'S GO CAPS as much as you do!
Where is your go-to spot to watch your world champion Washington Caps this season? Tag us when you're rocking the red on game day by using #FrayLife #DCFray on social.
Want to get the ultimate experience for other DC sports? Check out the full collection of #FrayLife gameday guides.
GET OUR WEEKLY EMAIL »