Sweeten Up Your Week By Indulging at these Easy Breezy Cheesecake Stops Across the District.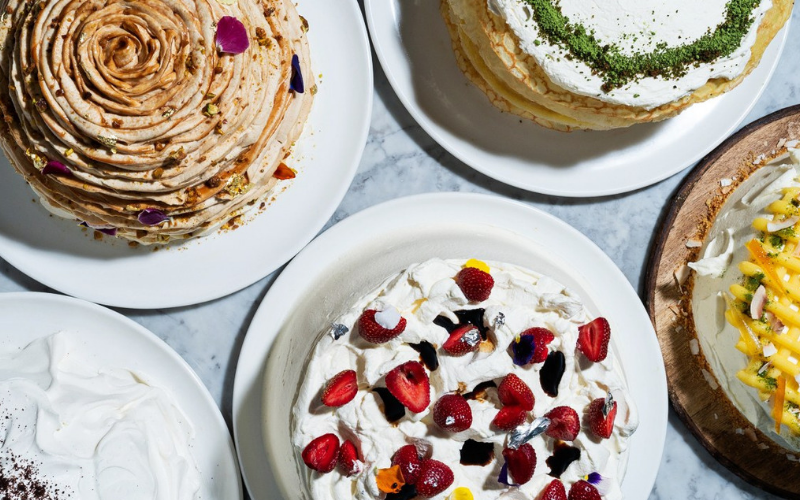 We get it. Not everybody wants cupcakes when they come to DC. Nobody will say it but we all know the cake is too crumbly and the icing is too sweet. Sometimes all you really want is a classy dessert that fits your classy self. We know that you have been scouring high and low for this list and now you can rest your weary head and drool a little. Cause we put together the top stops for cheesecake in DC that aren't the cheesecake factory. You're welcome.
This bakery prides itself on making cakes and sweets the way your grandma used to make them. They offer one of the largest selections of cheesecake around. Not feeling a fruity Cherry Cheesecake? Try a slice of their sweet Nutella Cheesecake. Or maybe you're in the mood for something a little more exotic like their zesty Key Lime Cheesecake or their heavenly Caramel Macchiato Cheesecake. Whatever your taste buds are craving, The Cakeroom has the sweet treat for you.
This traditional Italian restaurant opened its doors back in 1983 and has been a local favorite ever since. Their menu carries everything from Calamari to Ravioli. But it's their cheesecake that steals the show. You can try their seasonal fall favorite Pumpkin Cheesecake or their all time favorite Strawberry Cheesecake.  Their Mixed Fruit Cheesecake masterpiece has been perfected after nearly 30 recipe attempts. And if none of those suit your fancy there is always their Choco Caramel Cheesecake.
#FrayLife Tip:

Filomena's isn't really the place to stop and eat only cheesecake. So grab some friends and make a night of it eating the most authentic Italian in town. Just remember to save room for that cheesecake.
A testament to their goodness, Firehook has various locations all throughout DC. The people can't get enough of them. Their creamy Cheesecake is a little lemony and always topped with the freshest fruits of the season. But if you're looking for something slightly fudgier, you can stop in and get a Raspberry Cream Cheese Brownie. It may not be strictly cheesecake but we doubt you'll be disappointed.
This cozy little cafe has earned the title of "DC's community living room" and we can attest there is no better place to enjoy a slice of cheesecake. But if you want a piece you'll have to go early. Their baked goods don't last long so get them while they're hot! Or in this case, cold.
#FrayLife Tip:

Enjoy that slice of heaven with one of Tryst's famous coffee blends. But if coffee is not your thing, try a cup of their Lavender Hot Chocolate. It sounds a little strange but trust us on this one. It's good.
In a place unlike any you've ever seen before, you will find the holy grail of cheesecake. Brothers and Sisters is a cafe in DC's The Line, a hotel with live music seven nights a week, indoor shopping boutiques and cuisine from all around the world. And if the venue doesn't make your jaw drop the cheesecake sure will. You will find it on their menu under the name The Mykonos. It is three delectable cheesecakes stacked on top of each other, each one better than the last. Need we say more?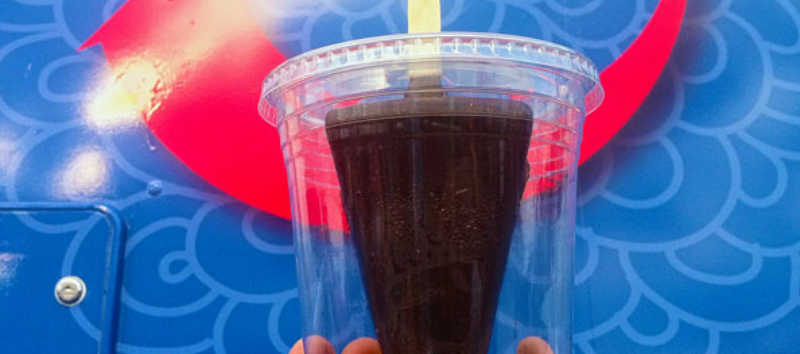 This food truck sells one thing and one thing only. Cheesecake. During any visit you'll see them sporting a few iconic favorites like Classic Plain and Raspberry Swirl but you'll also find a few off-the-beaten-path flavors like Italian Frangelico (with real ricotta cheese filling) and even Chocolate Chip Kahlua (not real Kahlua but still real delicious). And if their tantalizing flavors aren't enough to win you over their generosity just might. 10% of of all their monthly proceeds go towards DC charities.
#FrayLife Tip:

That Cheesecake Truck also offers a little thing called Big Dippers which translates to chocolate dipped frozen cheesecake on a stick. And before you even ask, yes they do cater.
Ate some cheesecake in DC that you still think about at night? Didn't see it on our list? Help your fellow cheesecake lovers out by tagging #FrayLife next time you eat there!
Need to burn off those cheesecake calories? Check out these amazing paddleboarding spots!