DC on a Dime: November Edition
November offers DMV residents the chance to break out the layers, stuff our faces with Halloween candy and Thanksgiving leftovers, indulge in fall brews and sip holiday champagne. Naturally, it's not the best month for your waistline- especially if you are ballin' on a budget and boutique gym prices are not your jam.
Try to trot off the turkey this season without forking over your life savings with these Five Fit Fall Tips!
Create your own Fitness Passport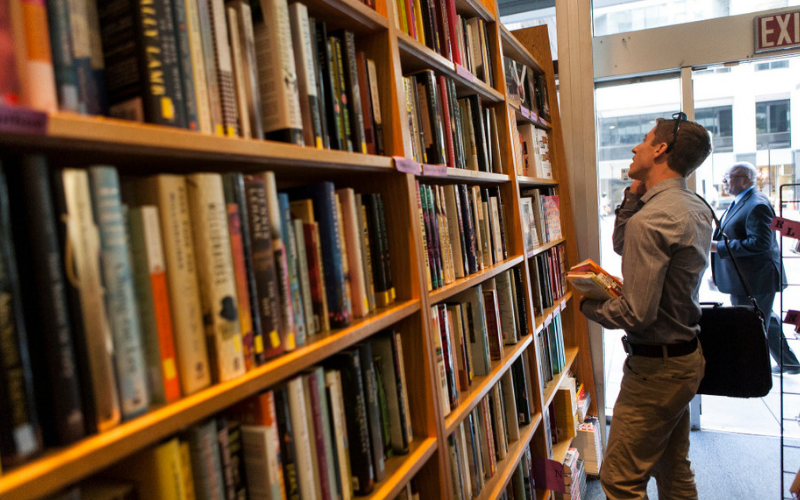 DC is fully loaded with gyms- both chains and locally owned. Most have to offer free classes to stay competitive. If you're looking for something new, but don't want to commit quite yet, it won't be too hard to find a months worth of classes to take for a test drive. By the time the new year rolls around, you may have a favorite to crush your resolution goals with! Until then, gyms like CorePower Yoga offer a free week-long trial, and F45 Fitness offers two. Crossfit DC, Mint DC, E60, Orange Theory, and Flywheel all offer free classes on your first visit. They have locations across the city and into Virginia and Maryland- there's no excuse not to get uncomfortable!
#FrayLife Tip: Discount classes aren't just for newbies! Circle Yoga in NW offers a free community class ($5 recommended donation) every Saturday at 12:30!
Rep DC Fray and Sweat for Free
If you're like me, you have a #DCFray T-shirt for everyday of the week. Throw one in your gym bag and represent at Balance Gym any day, or every day in November for a free workout. This is an insanely good deal, y'all! Balance Gyms offer specialty classes like yoga, cycle, or barre, and some feature a pool, spa, cardio, and weight room. Glover Park, Cap Hill, and Thomas Circle all have their own locations, but the favorite might be Foggy Bottom; It's located in the lobby of the Fairmont Hotel which makes coming in for a quick sweat feel a little fancy.
Join #NovemberProject DC
The November Project was founded in the name of accountability as a way to get people out and exercising, especially during the cold and dreary winter months (which is where the name comes from). Originally a Boston project, there are November Project groups in several cities now, including DC! Do you love to run, but struggle getting out of bed to do it? This might be the perfect group for you – it's completely cost and hassle free to join.
Step one: show up, Step two: workout with an awesome group of like-minded individuals that will hold you accountable to keep coming back! All workouts are scalable for skill levels. The group meets Monday, Wednesday, and Friday mornings, all year, every month. For details and locations visit november-project.com/washington-dc/.
Take Advantage of your Public City Resources
If the great outdoors is your thing in any weather, the exercise trail on Rock Creek Park's Calvert and Connecticut intersection is a great way to add variety to your trail run. It is a public access facility with a variety of workout apparatuses conveniently spaced every few yards.
Want to keep it indoors? There are 14 Department of Parks and Recreation indoor pools within city limits, and even more full fitness centers. They might not all be free, but they are a fraction of the price of a private pool or monthly boutique gym membership. Day passes start around $4.
Get Connected Beyond Your Fitbit
Do you live by your step goals? Fitbit Local might be the perfect community for you. With extensions in 12 cities, including ours, Fitbit Local holds free monthly workouts for anyone who RSVPs. The next event is on November 11th and will include a bootcamp/yoga mashup, followed by a chance to win a brand new Fitbit tracker. YOU READ THAT RIGHT! You can stay up to date on their upcoming events, RSVP, and learn about similar outings with Fitbit fanatics by joining "Fitbit Local DC" on Facbeook or heading to fitbit.com/local.  
Do you have a hack to staying in shape on a budget? Are you hosting a free fitness event this fall? Contact @DCFray and tell us all about it.