6 DC Brunch Patio Spots You Gotta Try This Summer
Let's be real, it's been a long, cold winter in DC and the thought of being able to eat a nice meal (and drink bottomless Mimosas) with friends in glorious warm weather is exciting.
DC is about as much a brunch town as there is anywhere because there's nothing better than hitting up an awesome brunch spot with your friends after a long week of adulting.
Without further adieu, we have compiled six places that have outdoor patios as amazing as their brunch menus:
1. Vinoteca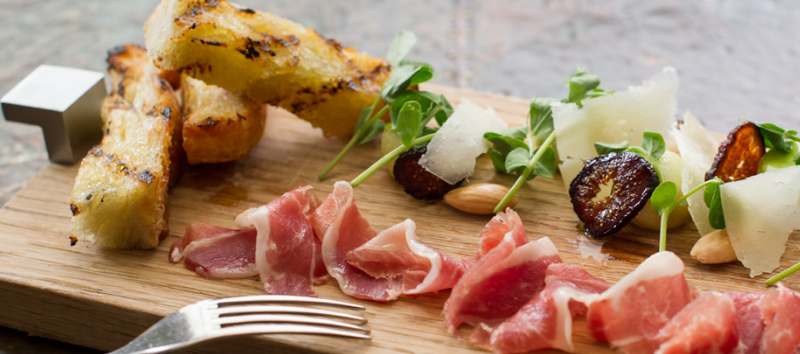 Vinoteca's selling point isn't just their delicious Huevos Rancheros and Duck Confit Benedict, but the patio out front has great seats for people watching those passing by on U street, which is pretty entertaining when you are already hungover.
Brunch Hours: Saturday and Sunday, 11am – 3pm
#FrayLife Tip: 

Did we mention the back patio has bocce ball? This place is truly perfect to bring your squad for some good weekend vibes.
2. Boqueria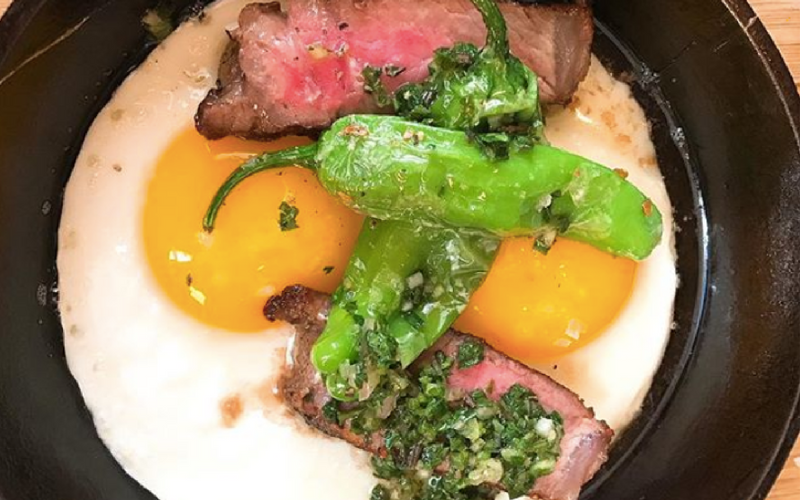 Boqueira is a Spanish restaurant that might arguably have the best bottomless tapas style brunch in DC with a totally underrated outdoor patio. Their entire brunch is not only bottomless for drinks but also bottomless for food too and can easily accommodate your big group of friends.
Brunch Hours:  Saturday and Sunday, 10am – 2:30pm
#FrayLife Tip: 

Located on the cusp of Dupont and Farragut corridors, keep the party going into the daytime hours with post-brunch activities at neighborhood favorite sports bars nearby like Public, Lucky Bar, and Buffalo Billiards, and even catch an afternoon and evening game!
3. Takoda
Takoda offers a delicious bubbly brunch with an awesome view the DC City skyline from the second floor rooftop patio. The award-winning menu features bottomless mimosas and over two dozen craft brews on tap will not disappoint.
Brunch Hours:  Saturday and Sunday, 11am – 3pm
#FrayLife Tip: 

Nestled only two blocks away from the Shaw/Howard University Metro, your friends don't have to worry about driving and parking here!
4. Zaytinya
Zaytinya is a gold mine for Mediterranean food lovers! Chef Jose Andres is one of the DMV's beloved chefs, and his brunch menu at Zaytinya is truly perfect for you and your foodie friends to indulge the flavorful shared plates together. The Turkish coffee is a must!
Brunch Hours:  Saturday and Sunday, 11am – 2:30pm
#FrayLife Tip: 

The outdoor patio is not only spacious, but also features a beautiful sculpture to set the mood and enjoy the fantastic food with your friends.
5. Scarlet Oak Restaurant and Bar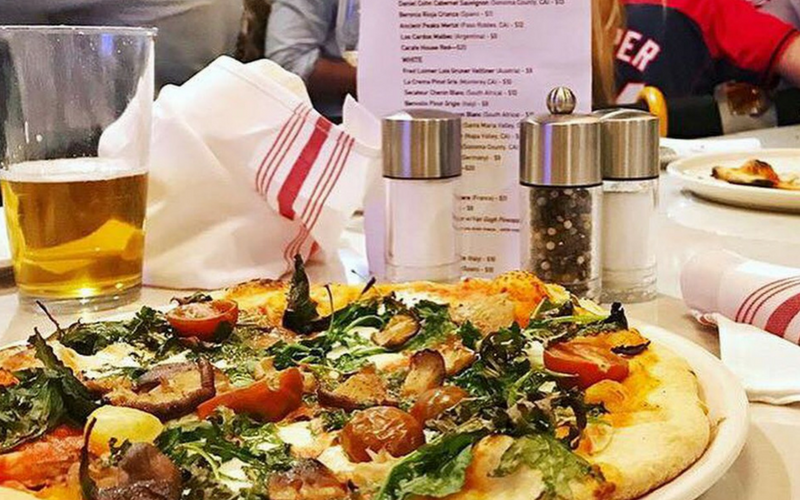 Have a big crew? Scarlet Oak has an enormous patio that won't disappoint! Additionally, the bottomless mimosas are only $15, so you will really get your money's worth! Did we mention the chicken and waffles are sure to give you a foodgasm?
Brunch Hours:  Saturday and Sunday, 11am – 3pm
#FrayLife Tip: 

Keep the day party going and head to Bluejacket brewery after for a delicious selection of local brews and cornhole!
6. Dacha
Not only is Dacha our favorite neighborhood beer garden, but its brunch is hosted on a comfy picnic table-style patio that we love. The garden is hovered over by a giant mural and the best part: its fur- friendly! So bring your squad and your dog friends and prepare to spend a day bonding in the fun ambiance.
Brunch Hours:  Saturday and Sunday, 11am – 4pm
#FrayLife Tip: 

We recommend looking at some of the #dogsofdacha hashtags on Instagram (tag your own pups and throw in #FrayLife and you could be featured on our feed).
Where do you think is the best spot in DC to enjoy an outdoor patio brunch? Let us know what we need to add to our list and tag us using #DcFray and #FrayLife
Need more excuses for spending time outdoors enjoying some adult beverages this April? Our Month Ahead Guide is about to be your new best friend.
GET OUR WEEKLY EMAIL »