6 Ways You Can Volunteer in DC That Let You Give Back While Having Fun
Whether you've lived in DC for five years or five months, spending some time giving back to the community we all call home is something you'll never regret doing.
Volunteering can be a great way to make friends, learn something new, and, most importantly, to support and build a better place to live for all.
There are plenty of ways to get involved and become more ingrained in your community, from helping children to playing sports, to spooning out some green beans.
Turn off the news, stop scrolling on your phone, and go check out these six great volunteer opps in DC that let you give back to the local community WHILE having an amazing time: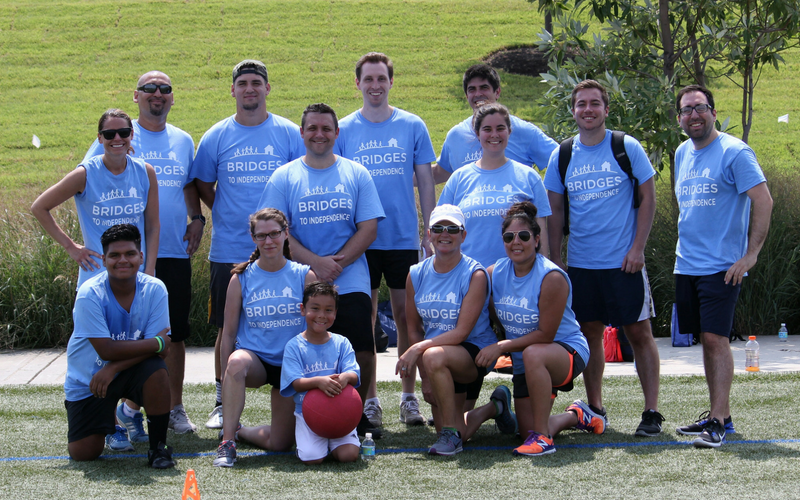 When's the last time you felt good about playing kickball? We don't mean feeling good as in catching a buzz after your Thursday night game. We mean feeling good about applying those recess skills to a greater cause like you can at the 13th annual SAFE AT HOME Kickball Tournament. We partner with Bridges to Independence on the annual charity event to help raise money to support their mission of leading individuals and families out of homelessness and into stable, self-sustaining futures
This year, the tournament goes down on September 29 and includes music, food, and, of course, several teams (kick)balling it up in the name of charity – and year-long bragging rights. You can still register your team until September 10 to get in on the action. Or sign up to volunteer for the event, or for any other opportunity to serve at Bridges to Independence. Start here.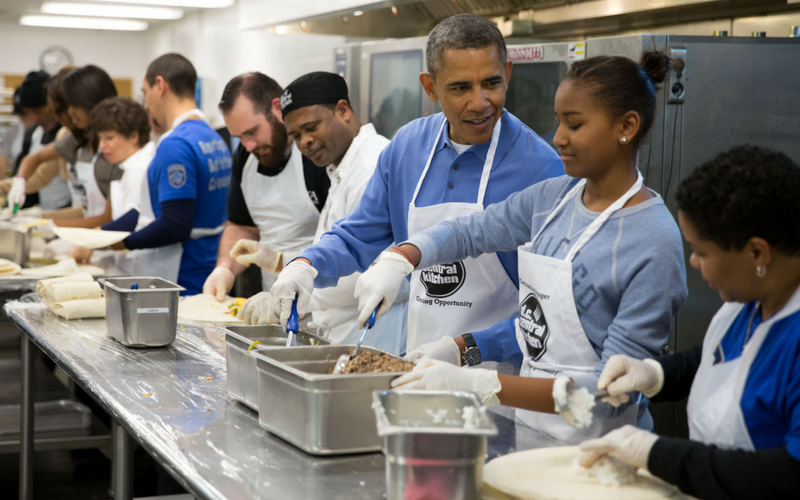 Ever want to live out your fantasy of being on Chopped while feeding the hungry? At DC Central Kitchen you can chef it up for a good cause. This local organization fights hunger in the District and beyond by working to break the cycle of poverty and hunger. By volunteering, you can join them in achieving their main goals of creating opportunities for meaningful careers, expanding healthy food access, and testing innovative solutions to systemic problems.
Volunteers help turn wasted food into healthy, balanced meals for those in need in our community. You'll cut, slice, peel and prep food for their kitchen that becomes available to those in need. With more than 3 million nutritious meals prepared for shelters and public schools last year alone, they'll keep you busy. And from June to October, check out special shifts on Thursdays where volunteers can help gather produce from local farms for use in their meals. Sign up here.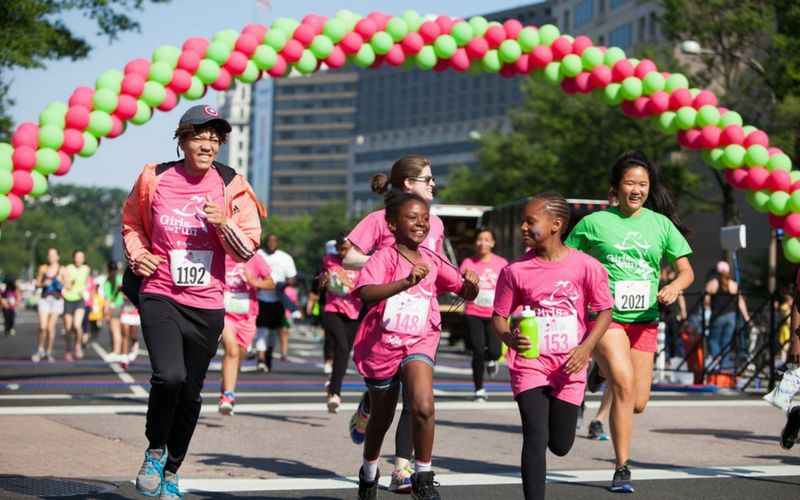 It doesn't matter if you're a seasoned runner or just looking for a fun way to work up a sweat while giving back, this unique volunteering opportunity is for you. Girls on the Run is a national nonprofit dedicated to making a world where every girl knows and activates her potential and is free to boldly pursue her dreams, all through the simple outlet of running. The DC chapter, founded in 2006, now serves more than 2,100 girls a year across all eight wards of DC and in Prince George's County. Over the course of the 10-week program, girls in 3rd-8th grade develop skills needed to navigate their increasingly complex world and establish a life-long appreciation for health and fitness. The program culminates with a community service project and a celebratory 5K run.
Volunteers can serve in many ways, from coaching a team throughout the 10 weeks to volunteering for the 5K. A great start would be to get involved in the upcoming DC 5K, happening November 18 at Anacostia Park. Sign up for this and other opportunities at this great organization here.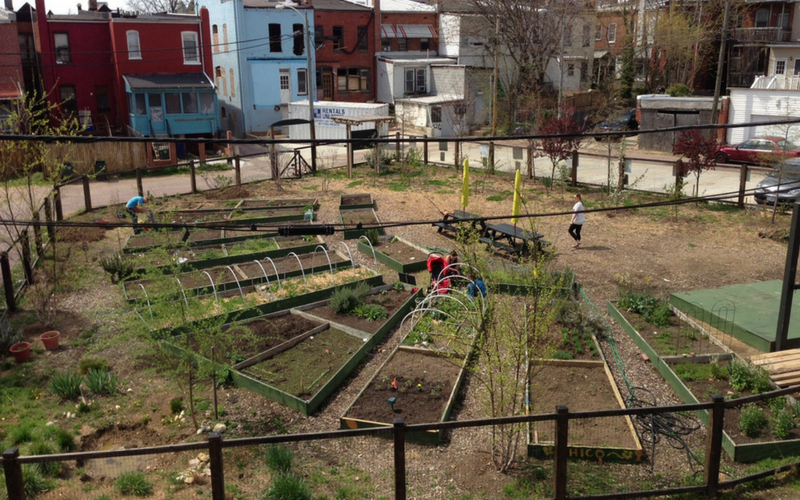 Get your hands dirty and your thumb green at Columbia Heights Green, a community-run farm located in Columbia Heights. One of the many community gardens supported by Washington Parks & People, the lot, once a junkyard, is now a spectacular model of community agriculture. You can join them in their goal to develop DC as a hub of urban agriculture, where we're all better equipped with the tools and knowledge to feed ourselves and break our reliance on food from who-knows-where.
Getting involved is simple. Join in every Saturday from 10:00 a.m. – 2:00 p.m. at the Green, located between 11th and Sherman Ave. NW to plant, dig, harvest, and learn.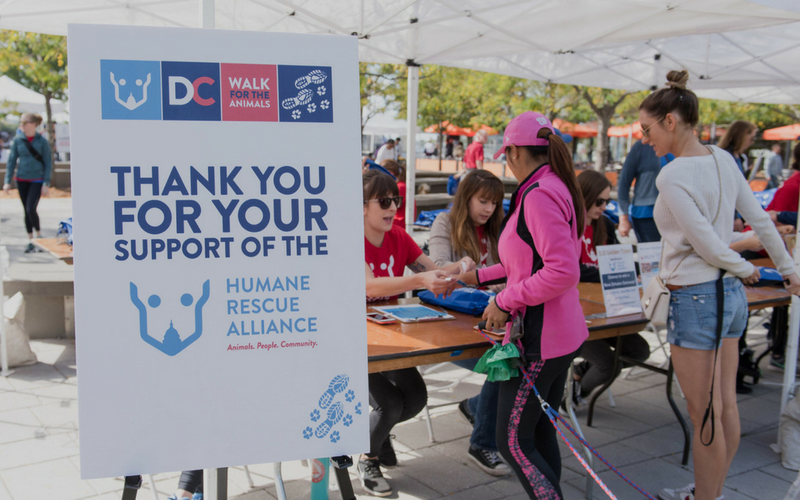 A well-known and deeply established nonprofit in the city, the Humane Rescue Alliance works to create a world where all animals can thrive. By promoting the companionship found through the love of animals, HRA has worked for more than a century to enrich wholly the overall humanity of our communities. They have deep knowledge in all aspects of animal care and closely protect and advocate for the animals in our city.
This organization relies heavily on support from volunteers, who make it possible to care for the more than 60,000 animals every year, without ever turning away a DC animal. Unsurprisingly there are many opportunities available, including assisting veterinary staff, training and caring for dogs and cats, taking dogs for walks (!!), assisting in getting pets adopted, and helping with special events. Find all the ways you can get involved – including adopting a deserving pet yourself – right here.
Become a mentor to a deserving DC student through Horton's Kids, an organization that equips at-risk children with the knowledge and resources they need to feel empowered to succeed in college, and beyond. With the belief that circumstance should not dictate a child's future, Horton's Kids offers academic programming through structured classes, and youth development through sports and other activities.
Volunteers help bring the organization's programs to children in Ward 8. Contribute one evening a week or more via several ways to get involved. Become a tutor, help with homework, serve as a student mentor, or help with weekend activities like planning organized sports. Sign up here.
Want to find other opportunities to support in DC? A good place to start is serv.dc.gov. And if your schedule doesn't allow you to offer your time, donating money or organizational support is a simple yet super effective way to contribute.
What are your favorite ways to volunteer in the city when you want to have fun while you make a difference? Let us and others know in the comments or by tagging us on social with #FrayLife so we can regram your shots of you making an impact in the DC community.
GET OUR WEEKLY EMAIL »