8 DC Soccer Bars to Watch the Women's World Cup
If you're a soccer fan, Christmas is here.
The 2019 FIFA Women's World Cup France is upon us! DC is very much a soccer town and the excitement is starting to build around the city.
Maybe your home country made it and you're excited to cheer them on.
Maybe you love soccer and get hyped for the thrill of international competition.
Maybe you just want an excuse to leave work early to party.
Whatever the motivation, people all over DC will soon be glued to their T.V.s, sporting jerseys from countries around the world, and drinking (a lot of) ice cold beer.
The district's bars and restaurants might not all get as festive as if Team USA was in the tournament, but there are still plenty of awesome parties to be had, especially during the opening rounds
Per usual, #FrayLife is here to help make your DC experiences as fun as possible, so we found 6 amazing soccer bars that are perfect spots to watch the World Cup.
Photo Credit: TripAdvisor
1221 Connecticut Ave NW (Dupont Circle)  
Lucky bar is no stranger to soccer fans. This popular sports bar is located on Connecticut Avenue and will open early for all World Cup matches. Their breakfast and lunch specials will include popular Russian food, cocktails, and beers.
#FrayLife Tip: Make sure to check out Lucky Bar's regular 

happy hour specials 

Monday-Wednesday and Friday.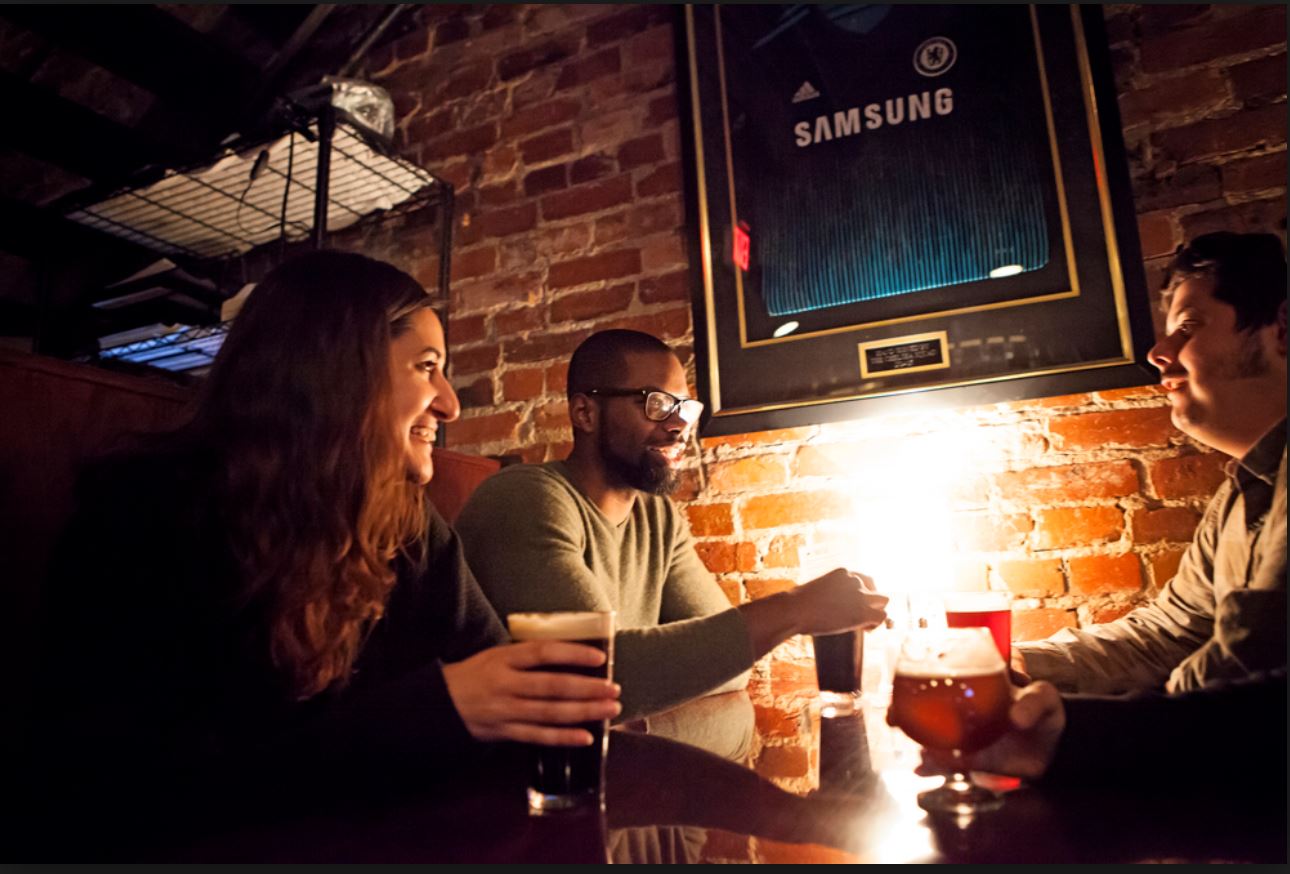 Photo Credit: The Airedale
3605 14th St NW (Petworth)
The Airedale is a true soccer bar, with rustic decor, fifteen beers on draft, European inspired food, a beer garden, and a rooftop deck. The bar will be offering a special lunch menu throughout the Women's world cup and offering happy hour specials on food, beer, wine and cocktails.
#FrayLife Tip: You will not be able to make an OpenTable reservation at The Airedale during the tournament. Seating is first come, first served – so make sure you and your crew get there early!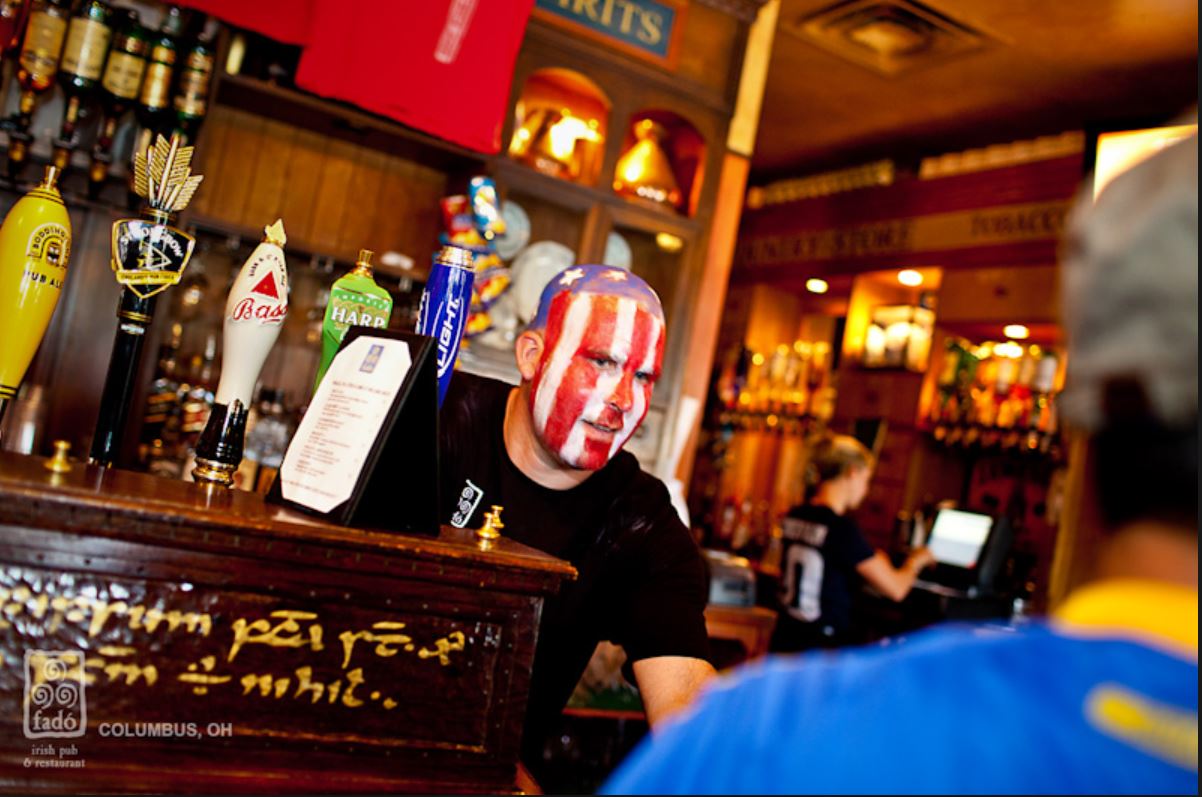 Photo Credit: PR Web
808 7th St NW (Chinatown)
Many might argue that Guinness is the best beer to accompany your "football" viewing,  and lucky for you, Fado Irish Pub has a lot of it, not to mention, their delicious Irish dishes. This popular Irish pub is in the heart of Chinatown, and will be showing every single game live.They will be offering Beer bucket deals,  with Bud, Bud Light, and Michelob! If you have a big group, you can book a watch party with Fado.
#FrayLife Tip: We love Fridays, and so does Fado! Check out 

Fado Friday

 

for Bogo Fish and Chips, extended happy hour deals, late night drink specials, and mixtape Fridays. (Yeah, they let you pick the music.)
1400 Okie St NE (Ivy City)
If you're a soccer, tacos, and beer fan, this bar is for you. Dock FC is a self-proclaimed "soccer-centric" sports bar. Immediately upon entering, you will realize you've just walked into a soccer lover's paradise, with games showing on T.V.'s all around you. The food served at Dock FC comes from the kitchen of Ari's Diner and La Puerta Verde, so if you're not feeling Mexican, you have the option of burgers, hot dogs, and crab cake sandwiches, to name a few. We won't blame you if you watch every World Cup match here!
#FrayLife Tip: We love cheap food and drinks, as much as the next person. Dock FC's happy hour specials can't be beat with $1 wings, $4 beers, 5-7 p.m. (See a full happy hour menu 

here.

)
923 16th St NW (Downtown)
If you're looking for something a little different, perhaps a little fancy, try The Astor World Cup Lounge. What is actually The St. Regis Bar at the St. Regis Hotel in Downtown Washington, from June 14 – July 15, The Astor World Cup Lounge will serve breakfast, lunch, and beer specials inspired by food and drink from different countries participating in the tournament.
#FrayLife Tip: Enjoying a Bloody Mary in the mid-morning, or afternoon, is an excellent way to take in the World Cup. The St. Regis Bar makes its own version of a bloody mary. Try their version, "The Capital Mary," made with Bombay Sapphire Gin and Chesapeake seasoning.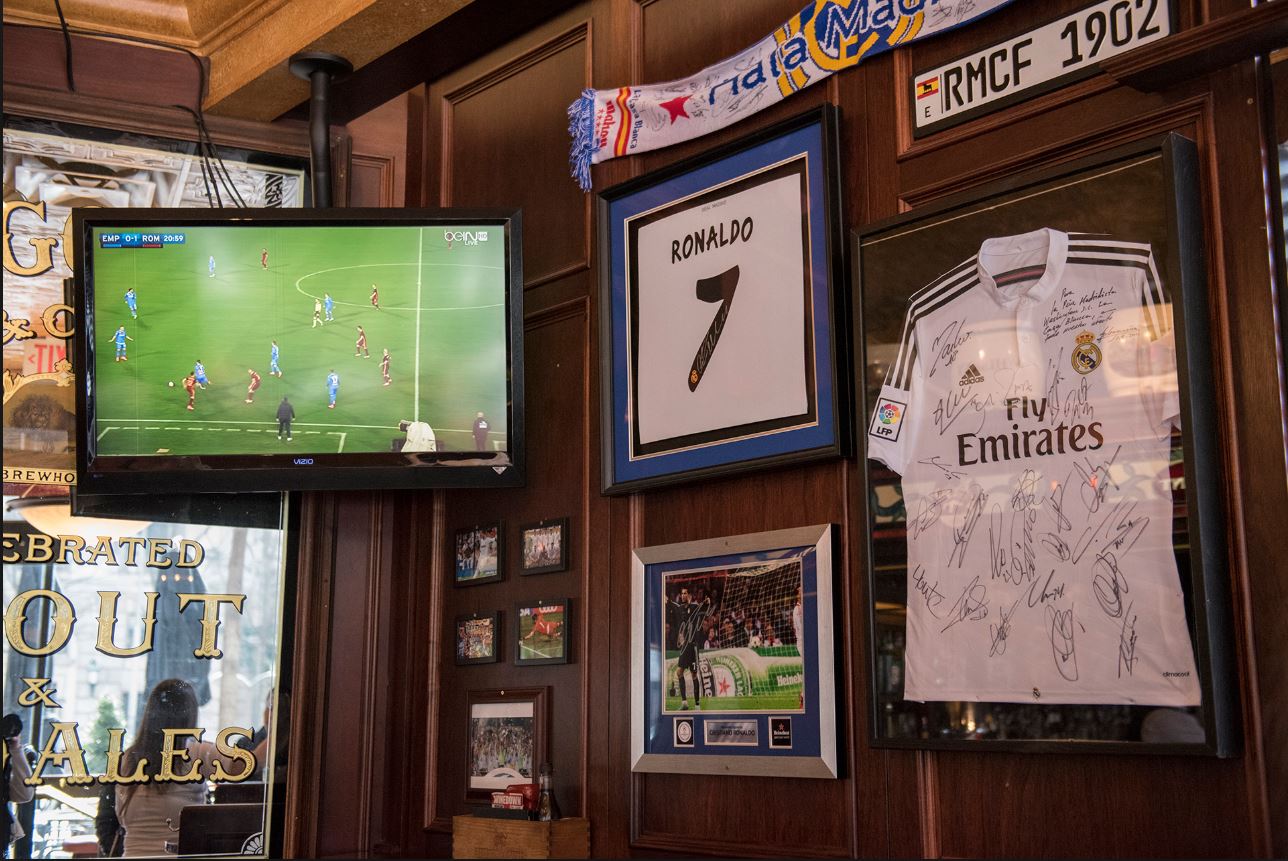 Photo Credit: Scripps Howard Foundation Wire
1201 Pennsylvania Ave NW -OR- 900 19th St NW (Downtown)
"Get your Brit on" at this English pub and restaurant, with two Downtown locations. You can expect Team Spain fans to be heavily present at Elephant & Castle, as Barcelona fans gather at the 19th street location for La Liga games, and Real Madrid fans at the Pennsylvania Avenue location. $5 Truffle Parm Potato Crisps, and $18.75 Budweiser and Bud Light buckets will be offered during the World Cup. All games starting at 10 a.m. and after will be shown on Elephant and Castle's multiple T.V.'s.
#FrayLife Tip: As their website says, the pub "is a great place for a pint and a plate of poutine." If you want to satisfy your craving, try the Butter Chicken Poutine.
Photo Credit: Crystal City Sports Pub
529 23rd Street South, Arlington, VA (Crystal City)
Known as a fan favorite any day of the week, Crystal City Sports Pub is one of the best places in Arlington to view any sport. Plus, their menu features daily specials and a plethora of spirit and beer options. With two projection screens, a multitude of big screen TVs, and a state-of-the-art sound booth, World Cup viewing has never been easier!
#FrayLife Tip: This sports pub has multiple levels including an upper and lower patio, a second level bar area, and a pool area on the lower floor.
Photo Credit: Dacha Beer Garden
DC's best beer garden has a multitude of options to view your favorite team. Every game will be displayed on their TVs every day throughout the tournament and they will have special watch parties for all of the big matchups. They even have a special World Cup cup, which is a $15 boot of beer (yes, a boot!).
#FrayLife Tip: They have a game calendar set up on their site so you won't miss a minute of the World Cup action!
Where will you be watching The World Cup? Let us know by tagging us in your World Cup party social posts using #FrayLife.
Want more ultimate DC sports viewing experiences? Have you seen the #FrayLife Guide to Nats Game Day?