4 Reasons You Need To Go To Field Day
Field Day is back, baby! Summer is the ultimate time for some good, old-fashioned fun, but just because we're getting older doesn't mean we can't throw it back to the glory days and act like kids every once in a while. DC Field Day is the perfect way to do just that. It's a throwback to grade school with adults in mind, and there are so many reasons for you to join in on the fun.
1. Get Active Without The Hassle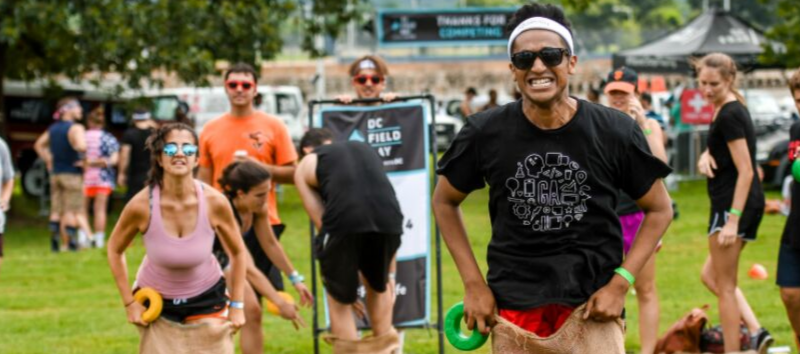 We don't have to tell you that exercising is healthy, and we also don't have to tell you that getting yourself to the gym can often be a struggle. So why not switch things up for a day and make your workout fun? Using the same machines or running the same routes every day can make working out seem more like a chore than anything else, but with activities like sack races, giant obstacle courses and tug of war, you won't even realize you're breaking a sweat and burning calories because you'll be too busy having fun!
2. Find Your People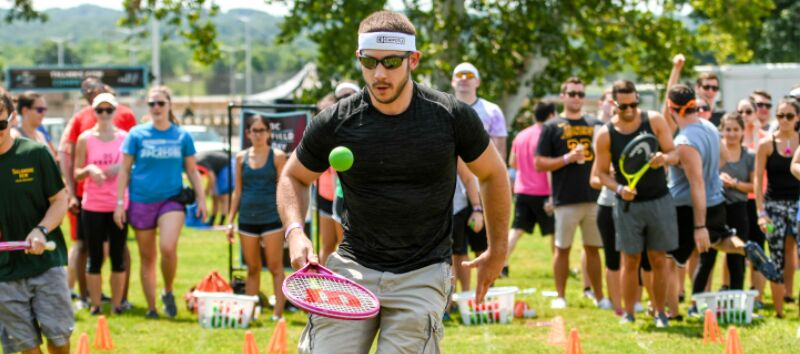 A little friendly competition is a perfect way to build new friendships…or grow old ones. Whether you sign up solo or with a team, everyone is out here to have a good time and meet new people in the city we're lucky to call home. The people who sign up to play in our leagues and attend our events are looking for some solid # FrayLife fun, so don't be afraid to branch out and make some new friends to add to your weekend mix!
3. Feel Like a Kid Again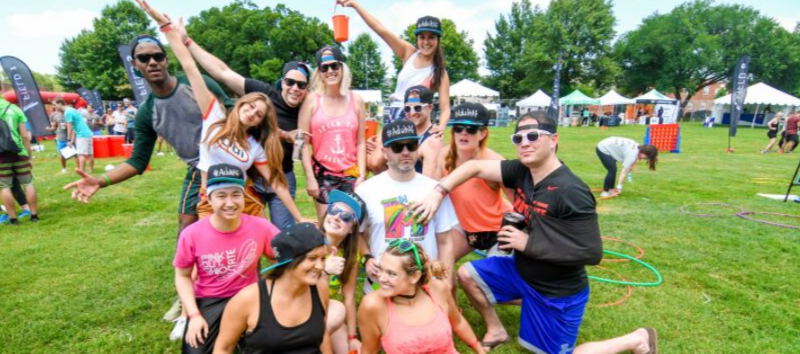 You're never too old to act like a child again…and this way you don't even have to fly to Disney World to do it! Field Day is structured like the grade school field day you knew and loved, but with an adult twist. In addition to the games and activities, there will also be plenty of food and an all-day bar for boozy fun like no other. What can be better than new friends, good fun and tasty drinks? That's what we thought…
4. Get A Feel for Social Sports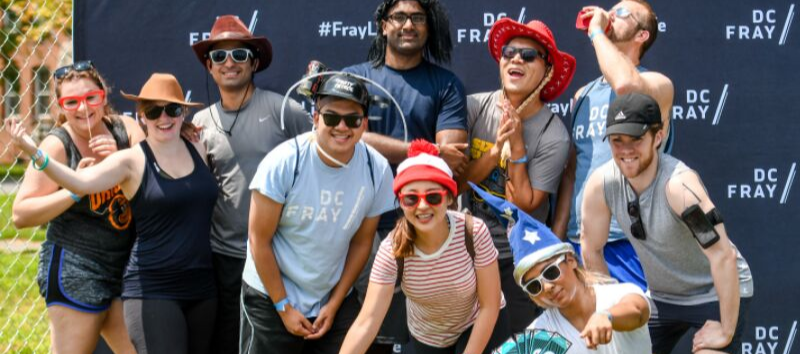 Field Day is the perfect opportunity to test the waters and find out if social sports are something you'd want to get involved in if you've never played them before. If you find yourself loving all things Field Day (and we know you will), consider signing up for one of our social sports leagues! You can incorporate fun into your weekly routine and choose between a variety of sports every season of the year that all include some boozy fun with your new pals afterward.
DC Field Day is one of those events that our #FrayLife fam always ask us to bring back each year, so come out and see for yourself what the hype is all about!
Still need tickets to the summer's biggest party? You're in luck! There's still time to sign up by yourself or as a full team but registration ends Thursday 7/25 so HURRY!
Don't forget to tag us in all your Field Day photos using #DCFray and #FrayLife!
Check out these 10 reasons why social sports are an institution.