Who You Gonna Call? Some Friends to Take on These Haunted DC Tours, That's Who.
There are plenty of skeletons in Washington's closets, but even more ghosts, dark pasts, and haunts in its buildings, streets, alleyways, and parks. #FrayLife rounds up a spooky selection of ghost tours for families, history buffs, ghost hunters, and pub crawlers alike.  
This October, get your fill of the weird, scary, and downright chilling tales of D.C.'s most haunted sites during Halloween season.
Boo!
Soul Strolls at Congressional Cemetery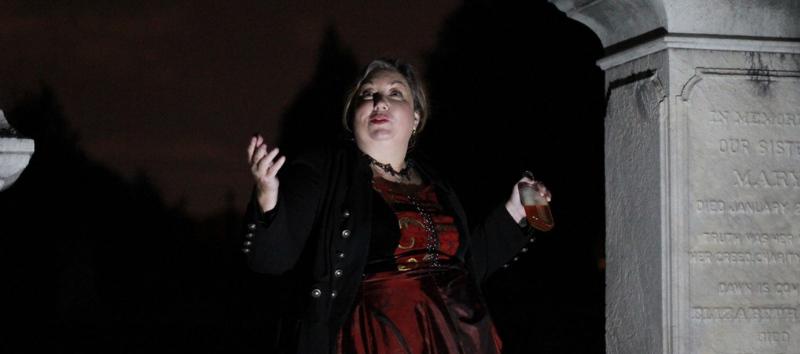 October 19, 20, 26, 27
Don't miss out on one of four annual twilight "Soul Strolls" offered at the Congressional Cemetery this month. Throughout the cemetery follow your guide who will tell creepy stories about the people buried there. Beer, wine, and cider are available for purchase at the cash bar in the chapel. Purchase tour tickets here.
Washington Walks
Friday and Saturday nights in October
The walk starts in Lafayette Park at the most haunted house in the city, The Octagon, where several ghostly unexplained events have been reported since the 1800s. The seven acres of the Lafayette Park has a history of duels, violent quarrels, murders, and suicides. Book the haunted walking tour here.
Nightly Spirits
Fridays and Saturdays in Alexandria, Thursday-Saturday in D.C.
Nightly Spirits tours are one part ghost tour, one part pub crawl. With options in both Washington, D.C. and across the river in Alexandria, there are multiple opportunities to grab a brew while chasing spooky spirits. Everyone who signs up gets a gift upon check-in. Book a tour or get on the waitlist here.
Amerighost
Capitol Hill Tour: Nightly at 9 pm
Lafayette Park tour: Nightly at 8 pm
American History nerds will love this tour. A Victorian costume-clad guide will take you through Lafayette Park or Capitol Hill to spill the spooky details about Abraham Lincoln's ghost, the poltergeist of the Hay-Adams Hotel, and demonic cats, among others. Choose between the Capitol Hill Haunts or Ghosts of Lafayette Park tours.
National Building Museum
October 21, 24, 31
Visit after dark to solve clues and hear unsettling tales of the National Building Museum's past. Civil War ghosts are said to haunt the building since it was the sight where pensions were processed for veterans, widows, and orphans. Be sure to book one of the ghost tour time slots here.
Haunted and Historic Georgetown
Fiat Luxe Tours offers a tour of Georgetown's many haunted spots including Oak Hill Cemetery, the Exorcist Stairs, and Washington's oldest standing building, Old Stone House.  The company customizes private tours for groups of up to 200. Book a tour through their website.
DC by Foot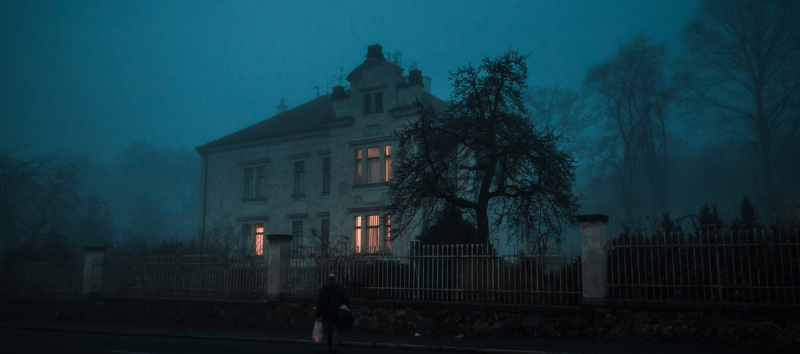 DC by Foot runs the adults-only Dark Side of Embassy Row and Dupont Circle tour. This walking tour of Dupont Circle and Embassy Row covers what the tourist guidebooks leave out from curses to assassinations to the accidental inventor of the electric chair. You can see where the last private owner of the Hope Diamond lived, Evelyn Walsh. The current occupants of the home, ambassadors from Indonesia, claim Walsh's ghost still roams her former home. Make your reservation here.
Know of a haunted tour or two we forgot? Leave us a comment and be sure to tag us #FrayLife and #DCFray when you go ghoul searching this spooky season! Happy hunting!