4 Steps for a Hosting A Kick Ass Gift Exchange
If you work in an office, you've probably participated in a gift exchange or two (heck, you probably have one this week).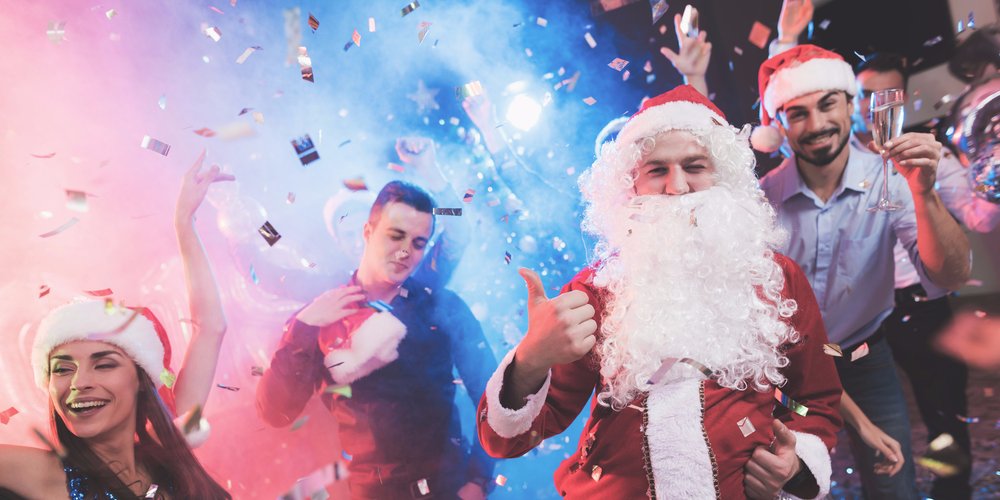 Breaking up your 9-5 by spreading some holiday cheer with your peers is great, but if you've never hosted your own White Elephant or Secret Santa, this is the year to start. As fun as it is sharing and stealing presents from your coworkers for an hour at the end of the workday, it's, even more, fun doing them with a group of your best friends.
But just hosting a gift exchange is not enough. You want your party to be one to remember, and that's where we come in. We put together this simple 4 step process so you can give your family and friends exactly what they really want this winter- another excuse to eat, drink, and open presents.
Step 1: Decide if you want to host a White Elephant or Secret Santa (click the links for a refresher on the rules), and invite people who know each other. When it comes to your gift exchange, you want it to feel as personal and intimate as possible.
Step 2: Serve food your guests actually want to eat. The holidays aren't a time to skimp, so don't make your friends settle for frozen pizza or pre-made snacks. If you've got some cooking skills, show them off by whipping up some dips or appetizers from scratch. The key is to go for big flavors and minimal clean up. Here are a couple crowd-pleasing finger foods you can make in minutes without a mess:
Brie and Fig Crostini
Warm Gruyere, Bacon, and Caramelized Onion Dip
If you can't cook, at least pick up a Chic Fila platter or hit up UberEats to have some quality grub catered.
Step 3: Serve better adult beverages. Think quality over quantity when it comes to booze (or at least quality and quantity if you're friends are drinkers) and stock up on a variety of decent wines, local craft beers, craft spirits, and fresh mixers. You know your crowd better than us, so don't overthink it, but make sure you have something for everyone. Use this checklist to help:
__  Red Wine
__  White Wine
__  Beer (IPA & something light)
__  Spirits and mixers
__  Water, soda, or whatever your designated drivers drink
Step 4: Remember, it's equally exciting to give AND receive an amazing gift. Memorable gifts make all the difference, so put in some extra thought and pick out presents you know people will really like- or want to steal. We can't stress this enough- DON'T be that person who shows up with a $25 Starbucks gift card, pick up one of these instead:
Carry On Cocktail Set
What presents are you bringing to your upcoming gift exchange? Leave a comment below letting us know!
Need some more ideas? Check out our 2017 DC Holiday Gift Guide.
GET OUR WEEKLY EMAIL »