Weekly Wins: Things to Do in DC 10/10 – 10/16
We hope you had an awesome Columbus Day weekend, filled with a lot of our weekly wins!
Per usual, if you are looking for things to do in the DC area this week, look no further. Let us be your guide for some mid-October fun.
We never like to disappoint, and hope you're ready for a week of concerts, beer and wine dinners, WWE Smackdown, yoga brunches, trivia, a 5k walk, and more!
Wednesday, October 10
– From 7 to 8 p.m. at Hirshhorn Museum and Sculpture Garden, Mark Beasley, Hirshhorn Curator of media and performance art will host a conversation about body, music, and performance, and how they all connect. The conversation will also feature musical performances and post-program refreshments. Admission is free.
Thursday, October 11
– We love a good cider in October. Summer was all about beer and wine tastings, but Fall is about cider. Rosslyn BID will host a cider fest from 5 to 8 p.m. at Central Place Plaza, and tickets are $10. With your ticket, you can try eight different samples. Not to mention, there will be an outdoor bar where you can buy beer and full-sized bottles of the cider you sampled! Food trucks will also be at the fest, and Two Ton Twig will provide live entertainment.
– With the help of DC Brau, Pinstripes will host a four-course beer dinner from 7 to 9 p.m. Special dinner selections (see what's on the menu here) and DC Brau pairings, including an Oktoberfestbier, is what you can look forward to. Tickets are $60 – not a bad price for delicious food and tasty craft beer!
Friday, October 12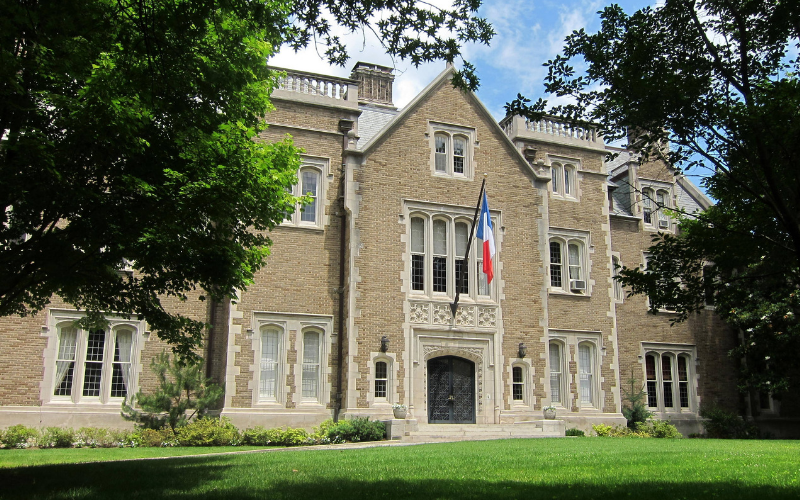 – Travel back in time at Rhodeside Grill in Arlington Friday night from 6 to 8 p.m. Cocktails served will reflect the movie "Back to the Future" central California setting. Food pairings will be reminiscent of the '50s and '80s. Limited space is available, so make sure to get tickets now!
– A classical music concert and wine reception will take place at the French Embassy at 7 p.m. The concert will feature world-renowned performers including Alexander Zhurbin. After listening to beautiful classical music, get to know other attendees over a glass of wine. Tickets are $35.
Saturday, October 13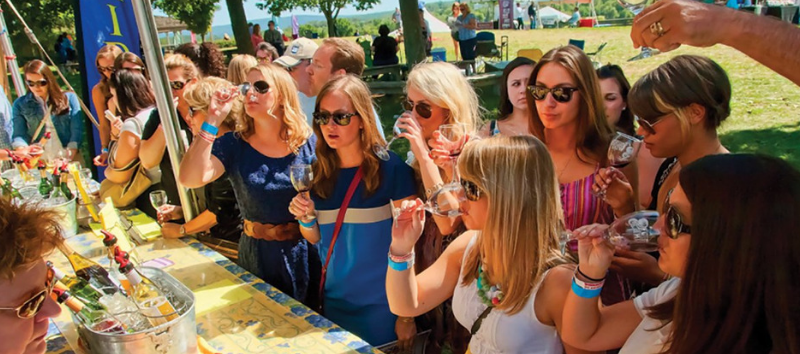 – Wine and dine at the Virginia Wine Festival! More than 200 wines will be available to taste. Your general admission ticket includes a tasting glass, unlimited wine tasting from several VA wineries, festival access to the VA Oyster Pavilion, and concessions and musical entertainment. If oysters aren't your thing, (we'll try not to judge you) there will be many gourmet food trucks on site whipping up delicious pizza, tacos, Korean BBQ, vegetarian food, and desserts!
– Help bring awareness to domestic violence and animal cruelty by participating in the 12th annual K9 Krawl 5K Walk. It's a free walk put on by the Fairfax County Police Department. There will be a free raffle at the end of the walk, plus if you're one of the first 100 people to register, you will receive a K9 Krawl 5k stainless steel water bottle! The walk begins at 9 a.m. and will be held at the Fairfax County Public Safety Headquarters.
Sunday, October 14th
– Yoga and brunch is the perfect combo to kick off a Sunday. A one-hour yoga class taught by CorePower Yoga will get your energy going, and you can refill with the bottomless brunch buffet. Your $5 ticket includes a complimentary mimosa an $5 off the brunch buffet. This event will take place at Pinstripes, and they highly recommend you make brunch reservations to reserve a spot!
– Yoga and brunch seem to be the recurring theme for Sunday. The Watergate Hotel will have rooftop yoga and mimosa brunch at 10 a.m. Challenge yourself physically with pilates, yoga, and strength conditioning, but then reward yourself with eggs, sausages, fruit and unlimited mimosas! Tickets are $55.
– If you're an art and history guru, there will be a free art and history tour at 11 a.m. at Arlington National Cemetery. The tour will focus on art and artists laid to rest in the cemetery. You can register for the tour here.
Monday, October 15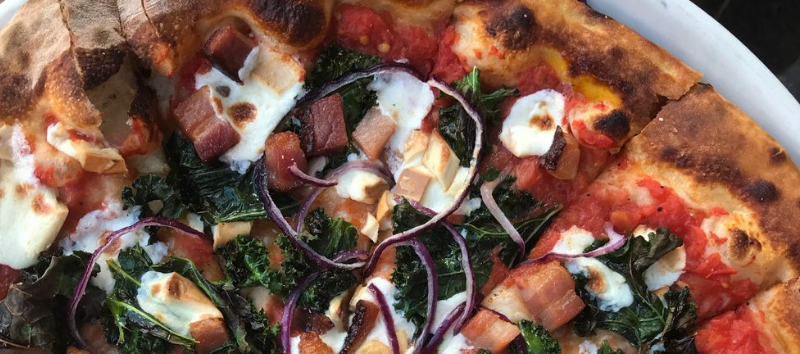 – Have a fun Monday night at Paradiso Pizzeria Paradiso Georgetown bar bingo. If you're not competitive enough to play trivia, bingo is a great alternative. Free beer and swag is on the line, which is more than a good enough reason for us to join in on the fun. Bingo starts at 7 p.m.
– This is for the ultra-competitive ones. The Lobby Bar in Vienna, Virginia will host a trivia night. It's free to enter, so come out and have a good time! You can get your free ticket here.
Tuesday, October 16
– The 1000th episode of WWE Smackdown will take place at the Capital One Arena at 8 p.m. It's a milestone event you don't want to miss! The lowest price tickets are only $6.
– A Pinot Party is our kind of party. Head to Tyber Creek Wine Bar & Kitchen for a night filled with classic wine and food combinations, plus a few modern pairings. This party is a two-hour class where you will learn to identify different tasting notes using smell, winemaking methods, and production processes, and how to pair flavors together. After attending this class, you will be set to host your own wine dinner for your friends! Tickets are $45.
Do you have something in your plans for this week we didn't mention? Be sure to let us know by tagging #FrayLife #DCFray in your own weekly wins this week.
What's that, you want even MORE mid-October fun? We got you. Check out the top haunted houses around the DMW to hit up the Halloween season!