No Tickets? No Problem! Here Are the Best Places to Enjoy DC United Games Without the Stadium
Lot 8 tailgates before DC United Games at RFK Stadium came to an end after the stadium switch of 2017.
While losing RFK might have been a sad milestone for some, Audi Field became the new home to the black-and-red in July. The club calls Audi Field a, "state-of-the-art urban facility."
Audi Field can hold 20,000 fans, has 31 luxury suites, a bike valet, shopping, and residential living on site. Not to mention, an awesome rooftop bar and patio, indoor lounge, and fan plaza. The concessions is top of the line with world renowned chef Jose Andres and Levy Restaurants teaming up to bring fans delicious food and beverage options.
Watching a DC United game at Audi Field is quite an experience, and if you haven't had a chance to catch a game yet, you definitely should! You can purchase tickets for upcoming games here.
But, if you don't feel like buying tickets for the game and would rather watch it on TV, that's cool too! There are plenty of watch parties, pre-game and post-game fun where you can enjoy the game just as much as fans inside the stadium.
Pre-game/Post-game
Bardo Brewing –
25 Potomac Ave. SE, Washington, DC 20003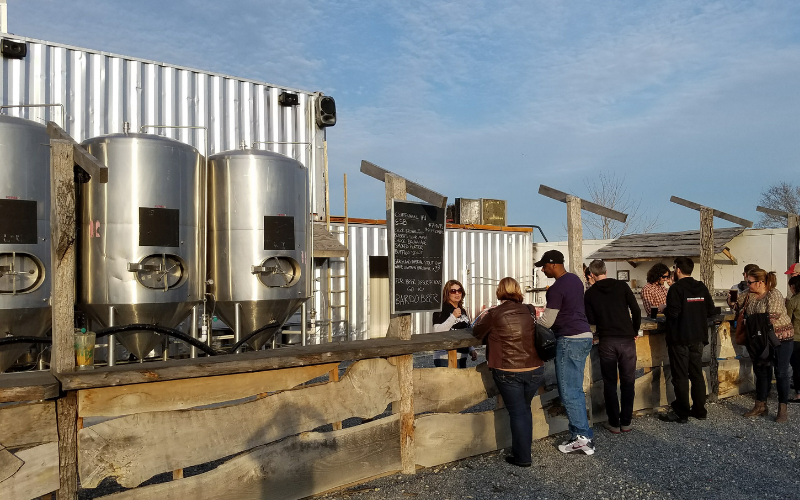 This outdoor beer garden is super close to Audi Field and Nationals Park. There is nothing quite like sipping on a cold pint while looking out at the river. With 750 seats, corn hole, plenty of brews, and pop up barbeque from Smoke and Ember, Bardo is the perfect spot for a DC United pre-game or post-game get together. You can view Bardo's full list of beers here.
#FrayLife Tip:
If barbeque isn't your thing, don't worry about an empty stomach. Plenty of food trucks are located close by.
Field House DC –
1901 First St. SW, Washington, DC 20024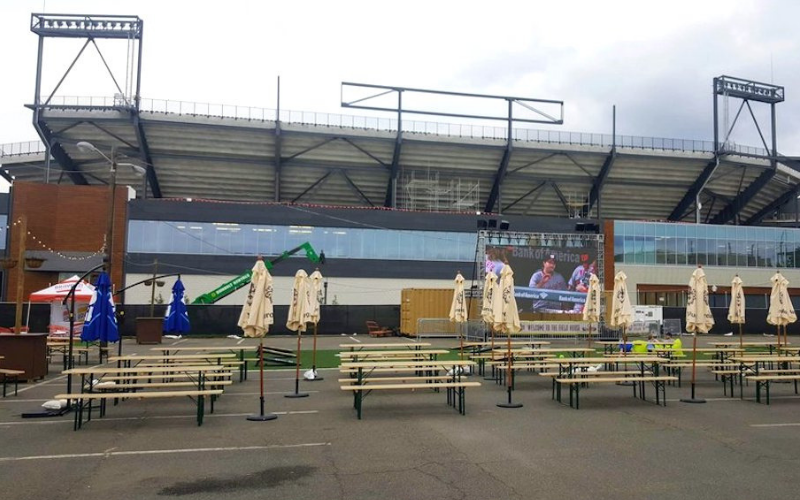 Field House DC is another great spot to go to before a game, or after. Only two minutes from Audi Field, this outdoor sports bar and venue has a 22' LED video wall, a huge bar, delicious food, and games. If you don't have a ticket to the game, you can have fun watching it here. Or, head to the bar afterwards to celebrate a win!
#FrayLife Tip:
Field House DC is a big fan of dogs! Feel free to bring your pupper along with you.
Watch Parties
The official sponsor of DC United watch parties is Heineken. The club and Heineken have teamed up with bars across the DMV. Enjoy discounted Heineken beverages on game days!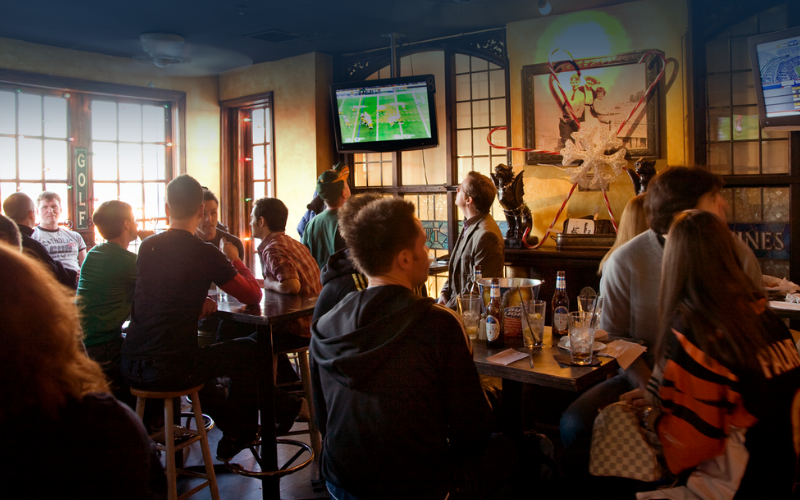 On October 28th, Nellie's Sports Bar is where the official watch party will be for the DC United v. Chicago match. The game is on a Sunday, which means Nellie's will have happy hour all day long! Other bars and restaurants that also host official DC United watch parties include, The Big Stick, Crystal City Sports Pub, Babylon Futbol Cafe, Fin McCool's and many more!
#FrayLife Tip:
Good
food is an integral part of any watch party. And Nellie's has a lot of it! Try the fried pickles that are cajun seasoned with Old Bay aioli, or homemade empanadas. You can view the full menu
here.
The Bullpen –
1201 Half St. SE, Washington, DC 20003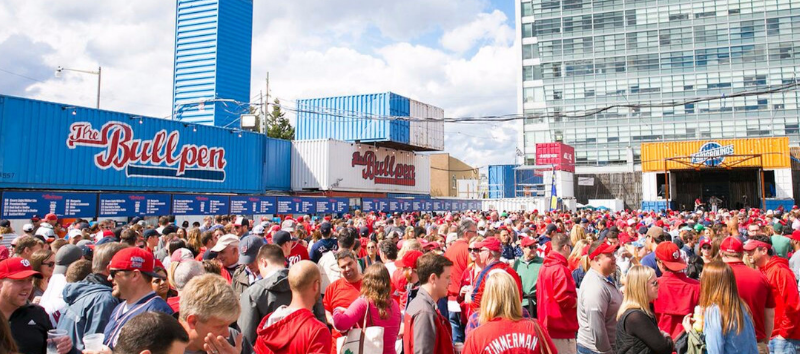 If you're a Nationals fan, you've probably hung out at the Bullpen before a game. But did you know The Bullpen is also open for DC United games? It opens three hours before kickoff, a perfect amount of time to grab some drinks and bites before heading to the game or hitting up a watch party.
#FrayLife Tip:
As previously mentioned, Nats fans love The Bullpen, so if you haven't checked it out, you must. During baseball games, take advantage of game day happy hour the 3rd inning through the 7th. All drinks are $5!
The Airdale DC –
3605 14th St. NW, Washington, DC 20010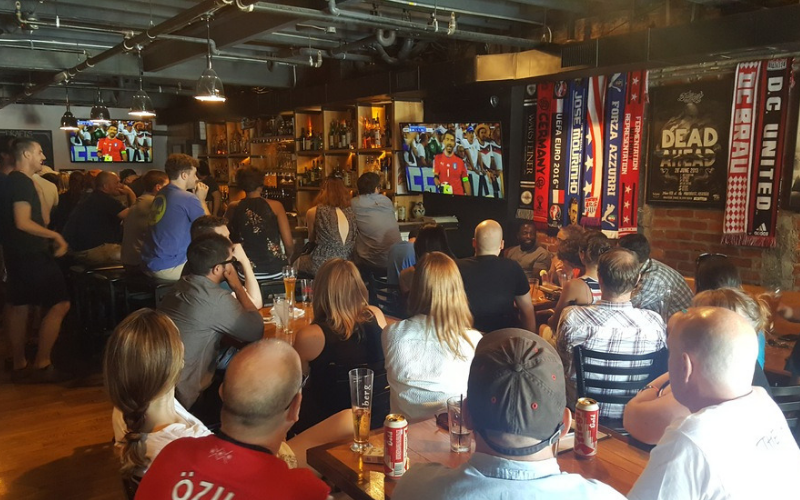 This soccer bar was a hoppin' place for the World Cup, and the same goes for DC United games. Food and beer specials are offered during the game. The Airdale boasts a beer garden, a rooftop deck, and more than 15 draft beers.
#FrayLife Tip:
For weekend games, double the fun and enjoy brunch Saturdays and Sundays from 10 am – 3 pm. Bottomless mimosas for $15, buttermilk banana pancakes, and boozy soft serve are just some of the items on the menu.
What do you and your friends do for a DC United game when you don't have tickets? Do you host your own watch party, or head to a bar?
Let us know what you're up to when the team hits the field by using #FrayLife on social!