Love Local Wine and Beer? Here are 5 Reasons to Visit Loudoun County Sooner Than Later
Nothing says summer more than sitting outside with a nice glass of wine or a cold beer and covering the local drinking scene is nothing new here at #FrayLife.
We've covered some of the best wineries NoVa where you can bring your pet, and even put together a weekend getaway to wine country date guide, but this time around we're taking a look at the best locally-brewed beverages Loudoun County has to offer.  
Check out a few of our favorite options below, and make sure to let us know what other wineries and breweries you're heading to this summer by tagging #FrayLife in your social posts.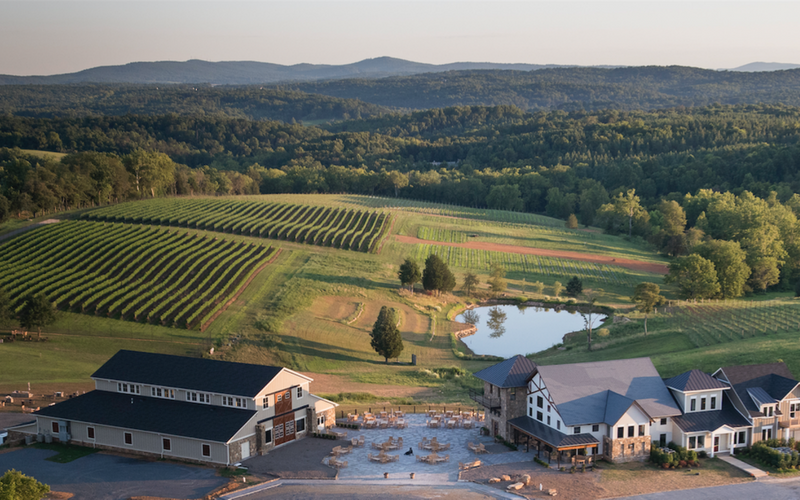 19925 Hogback Mountain Rd. Leesburg, VA
Venture to Hogback Mountain, south of Leesburg, Virginia to check out this exciting winery.  With 75 acres of vineyards, they're able to provide a variety of enticing flavors. Thursday through Monday from 11am-6pm make your way to the Tower View Tasting Room or check out the Harvest Barn for a family-friendly tasting experience.
13648 Tarara Ln. Leesburg, VA
Get a blast from the past and head to Tarara Winery. Their Navaeh Vineyard started in 1987 and holds some of the oldest Merlot, Cabernet Sauvignon and Cabernet Franc that was planted in Virginia. Sip some of the wines here on their 21+ deck that features a view of Sugarloaf Mountain! Check out their website for more information on the Tarara Summer Concert Series which extends through September to enjoy their delicious wines with a side of music.
#FrayLife Tip:
Head over to Tarara on Saturday or Sunday from 11am-Noon for their "Happy Hour with Penny Tastings," where each tasting of 6 wines is just one penny!
43285 Spinks Ferry Rd. Leesburg, VA
Located in Leesburg, Virginia, right outside the historic downtown, this winery is in the perfect location for a fun day trip. Lost Creek has 16 acres of vineyard, on which they maintain organic and minimal environmental impact practices. Make a reservation if you're interested in their tasting rooms or garden patio, as they are small. Look into their outings, picnics, and group experiences if you're interested in bringing more of your friends! After the winery, head to downtown Leesburg and grab a bite.
18701 Foggy Bottom Rd. Bluemont, VA
Dirt Farm Brewing is situated in the Blue Ridge Mountains in Bluemont, Virginia. The brewery is run by the Zurschmeide family that's been rooted in farming for generations. The farm at Dirt Farm is 400 acres and produces a variety of beers – a variety of options like IPAs, Ales, and Stouts are available, though beers are on rotation. No outside food or alcohol is permitted at Dirt Farm, but they do have some yummy treats available for purchase. Try their flatbread pizza or pretzel bites!
#FrayLife Tip:
Stop by on Tuesdays for $10 Growler fills and $5 Crowlers or Wednesday for ½ price pints!
44652 Guilford Dr. Ashburn, VA (Unit 114)
Old Ox Brewery, inspired by Old Ox Road (one of the oldest roads in Loudoun County), brews in a 30-Barrel Brewhouse.  In every batch, they produce 930 gallons of beer! They have a variety of season brews, like their Hardway Summer Lager, specialty brews, like Funky Face Margarita Gose, and of course the regulars.  You can even grab a 15 Shades of Grisette and have all the proceeds from your purchase donated to the Pink Boots Society! Don't worry about hunger either – Old Ox has a different local food truck or restaurant featured each day.
#FrayLife Tip:
 Bike the W&OD Trail and make a pit stop of Old Ox.  They have bike racks and air for their guests arriving on two wheels!
Do you have a favorite winery or brewery from Loudoun County? How about a specific wine or beer? Let us know by tagging us with #FrayLife!
Want to enjoy awesome wine without leaving the city? Hit up District Winery for a true taste of DC.