Friends of the Fray: Balance Gym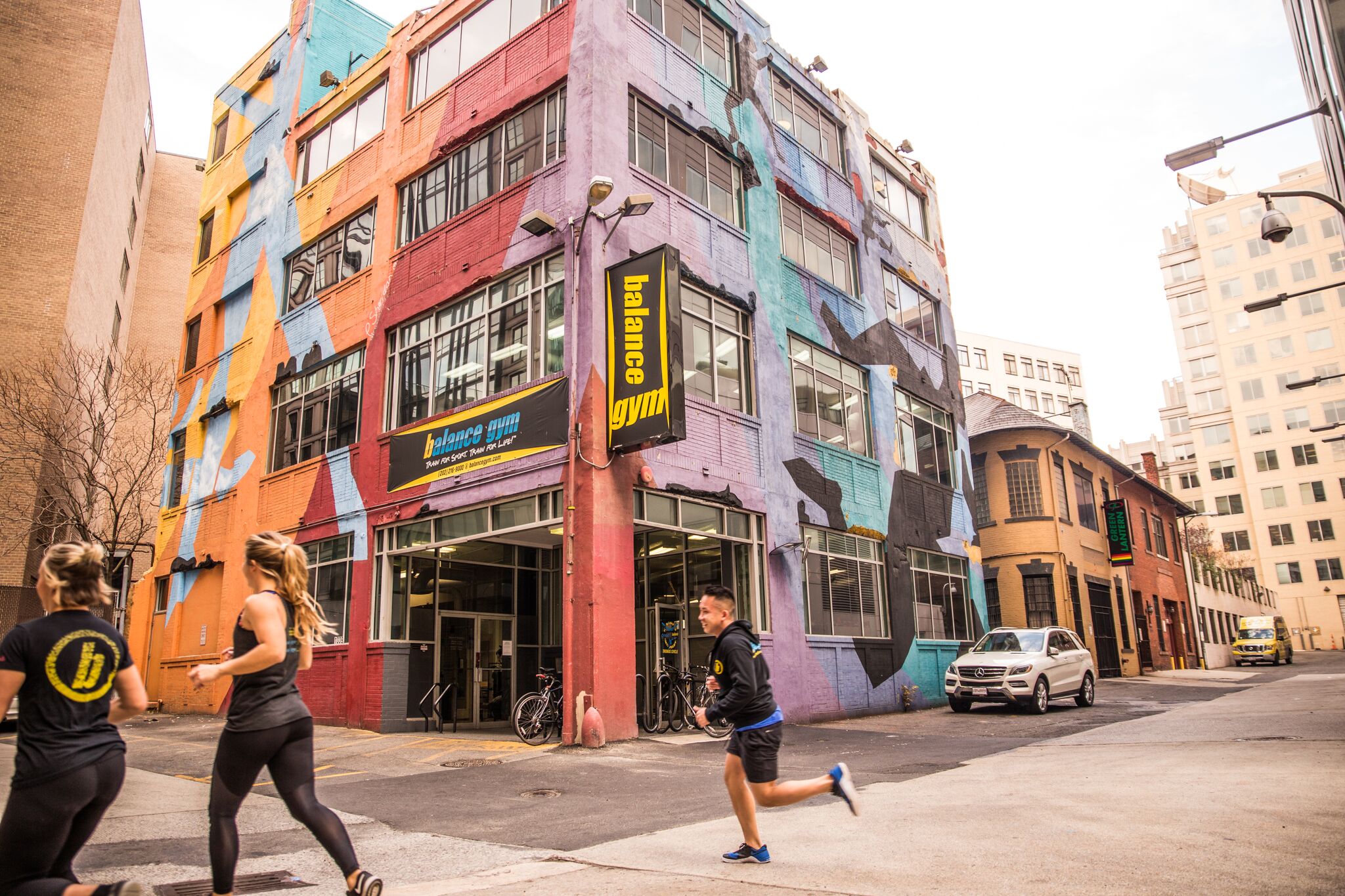 Balance Gym is a DC born and bred business with humble beginnings. The original gym was a small room off a basketball court in Kalorama which held bootcamp classes and dreamed of having a space to house the very best trainers in the city and a no-bullshit attitude towards fitness.
Fast forward to today:
We have grown a lot over the last 15 years and now have four top-notch facilities in DC with the same strong community – focused on 'train for sport – train for life.' Our four locations each have their own unique assets while maintaining the ethos of a quality place to train hard for what you want.
What we have to offer:
We are best known for our community: we host hikes, roof top parties, scavenger hunts, farm weekends, and many fitness events. We pride ourselves on our exceptional personal trainers, most of whom have a background as competitive athletes and specialize in all corners of fitness. We have been voted Best CrossFit Box in DC, and our CrossFit Balance team represented us strongly at this year's CrossFit Games. We have a huge variety of classes offered seven days a week, and our signature classes – including Balance Bootcamp and Balance Body – focus on functional fitness and are some of the best workouts you can get in the city. We also have a top of the line Lagree Fitness studio (Balance Burn) in our Glover Park location, offering a whole body, low impact workout that has been proven to get you into great shape in a matter of weeks!
#BalanceLife and #FrayLife go hand in hand:
We think fitness should be fun, and the most important part of this is facilitating play and community in your training. 'Never Stop Playing' and 'Train for Sport – Train for Life' are all about living life to the fullest.
We want to share the #BalanceLife with the DCFray community:
Walk into any Balance Gym location with your DCFray shirt and get FREE access to our gym for the whole month of November. We want to show you why we are DC's best gym.
Visit any of our 4 locations listed below:
Balance Gym Thomas Circle:
http://balancegym.com/thomas-circle.php
Balance Gym Glover Park:
http://balancegym.com/glover-park.php
Balance Gym Capitol Hill:
http://balancegym.com/capitol-hill.php
Balance Gym Foggy Bottom:
http://balancegym.com/foggy-bottom.php
GET OUR WEEKLY EMAIL »