Future HQ of Amazon, Crystal City is Place You Have to See to Believe!
If you're looking for an evening out, a happy hour, or a nice way to spend the day on the weekend, I'm sure you've been to the local hot spots.  You've probably visited the favorites like Dupont, U Street, or even downtown Alexandria. There's one location you probably haven't thought of considering for your fun, outside of work activities.  Crystal City in Arlington, Virginia should be next on your list!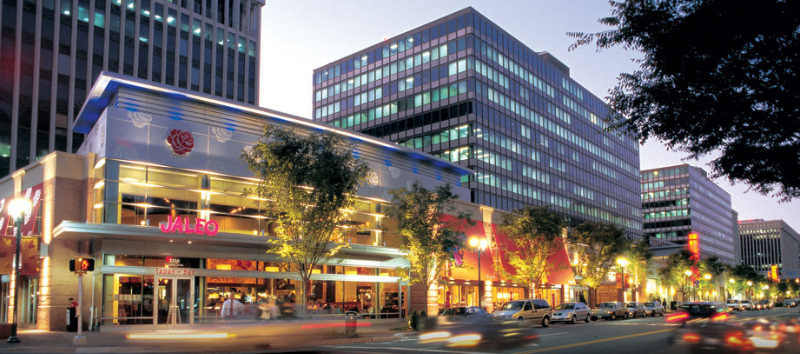 Crystal City, which once was a deadzone, is now revitalizing.  It's becoming bolder and brighter and has some plans for the future which are sure to give some D.C. neighborhoods a run for their money.  Check out info below for some fun ideas for your trip to Crystal City!
Food
Crystal City has all sorts of yummy dining options! Whether you're looking for a place to sit down for a nice dinner or a quick bite before heading out, you'll find it here.  Experience some delicious tapas while you sip sangria at Jaleo, one of José Andrés' restaurants.  If Italian food is more your speed, you can't miss Kora.  Stop in for happy hour and you can get their delicious pizzas at a discount! Grab a taste of New Orleans and eat at King Street Blues.  Located in the underground, they'll serve you up some po' boys, jambalaya, and gumbo! Need a quicker bite?  Grab a nice big slice at We The Pizza or try the to-die-for burgers at Good Stuff Eatery.
#FrayLife Tip: Don't miss the hand spun shakes at Good Stuff Eatery. They are an excellent dessert option to follow your burger!
Drinks
Crystal City is the perfect place to wet your whistle!  No matter what kind of drink you fancy, you're sure to find it in Crystal City.  If the sun is shining be sure to head to Highline RxR.  When the weather is nice they open their patio windows for enjoy your whiskey or craft beer in style.  On a rainy day, check out their game rack and play some giant Uno! If you're looking for super cheap happy hour deals, mosey down to 23rd street and hit up Crystal City Sports Pub. Play a few games of pool while you drink!  Sangria and cocktails are aplenty at Bar Louie, or if you're more in the mood for a margarita the size of your head, pop in to the underground for a yummy concoction at San Antonio Bar & Grill.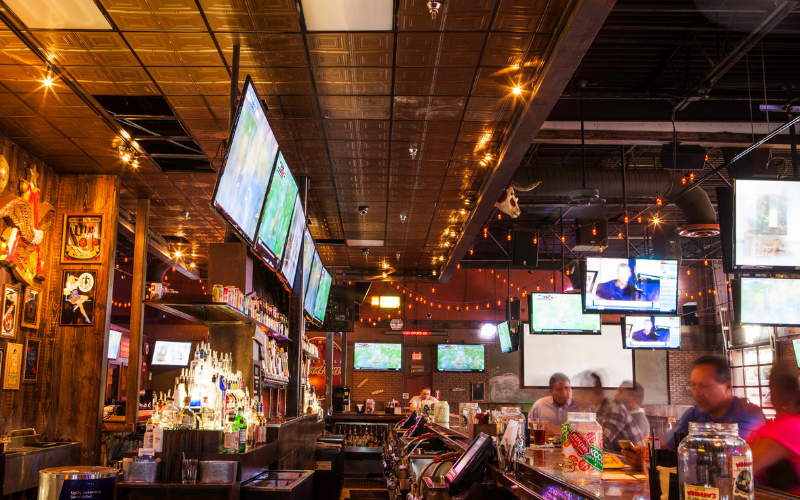 #FrayLife: Plan to eat while you sip your marg at San Antonio! Their happy hour also includes a few yummy bites.  And don't forget the free chips and salsa!
Fitness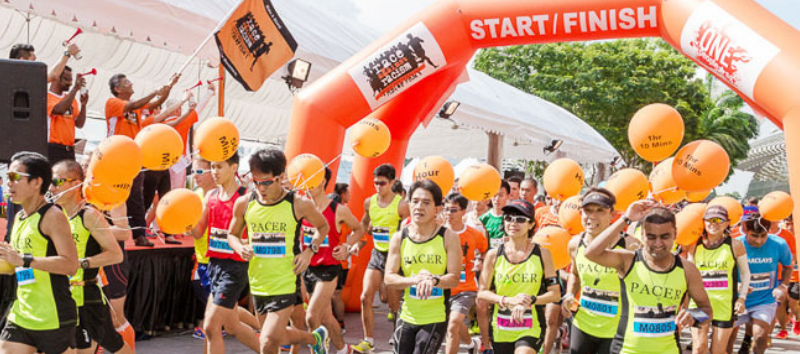 Crystal City offers a variety of opportunities to keep moving.  If you're a runner you can't miss 5k Fridays. Every Friday in April, Pacers Running puts on a 5k.  The event is not to be missed! Runners come from all around the DC area to conquer all four races. Take to the sky and check out Earth Treks!  With 400+ roped routes and boulders, you're sure to find a fun climb.  Crystal City takes Bike to Work Day to the next level, hosting Bike to Work Week. Bike to work every day and stop by the Crystal City Water Park for coffee and bagels as well as a chance to get to know the local biking community! Find your inner zen this summer by experiencing Monday Morning Yoga.  Starting at 6:30am on Mondays take a class in the Crystal City Water Park with some professional instructors!  Or if you'd rather get your groove on, join the Outdoor Zumba class on Wednesdays at 12:30 for a nice mid-day workout!
#FrayLife Tip: Have your pals meet you after a Crystal City 5k Race for a drink.  You get a free one each week!
Fun
Crystal City has no shortage of fun events to attend! June through October, Fridays at the Fountain features a pop-up beer garden, food from The Stand, and a different live band every week. The event is free to attend and fun way to experience the summer – if it's not too hot! Come September, don't miss Pups & Pilsners, an outdoor beer festival that encourages you to bring your furry friend!  Don't have a pup? Go solo and meet all the dogs! Food Truck Thursdays are a favorite for those who work in Crystal City.  Stop by for lunch for a variety of yummy food trucks! Or if you'd rather chow on some fresh produce, make sure to take a peek at the FRESHFARM Crystal City Market.  Running April through November this market offers organic fruits and vegetables, grass-fed meats, and even yummy baked goods!
#FrayLife Tip: Check our Crystal City's website if you're ever looking for something to do.  There's always something different going on!
Whether you're new to experiencing Crystal City or looking for more fun ideas to explore, be sure to check out some of these events and locations!  And keep coming back – Crystal City is changing every day. New restaurants, stores, and art are always just around the corner! Have a favorite Crystal City spot?  Be sure to share with us using #FrayLife.