Don't Leave Fido Out of the Fun! Bring your Dog to the Beach this Off-Season and Enjoy these Pet-Friendly Activities!
Every year residents of the DMV flock to the Delaware and Maryland coasts for some beach fun and relaxation. If you want your dog to get in on your vacay though, the height of beach season can be restrictive.
Make the most out of a beach getaway with your pet by hitting it up during the off-season! Starting mid-September, dogs are allowed on the beaches and boardwalks without hourly restrictions. As an added bonus, the area will be much less crowded and visitors can save on lodging with off-season hotel rates.
The beach towns of Rehoboth, Dewey, Lewes, Bethany, and Ocean City are very dog friendly. Your pup does not want to miss out on the fresh smell of the ocean, and definitely doesn't want to miss out on the smells of boardwalk fries, Grotto Pizza, and ice cream along the way.
Read on for the #FrayLife guide to bringing your dog to the beach.
Beachin'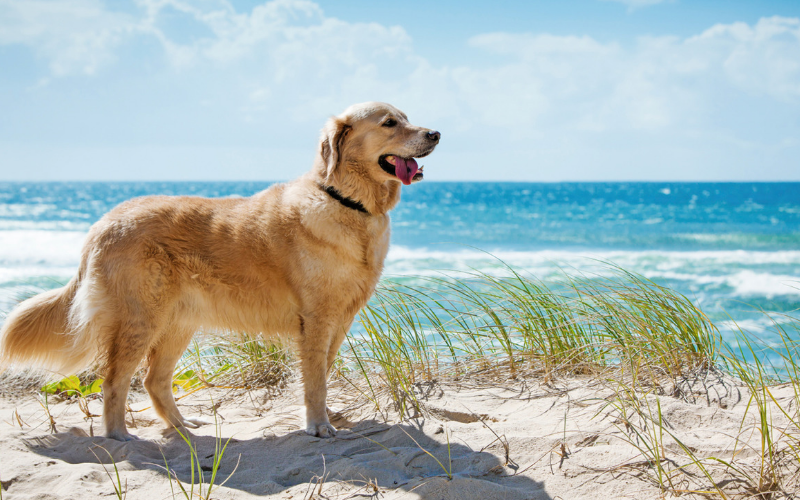 Dogs have the time of their lives at Dewey Beach. Dewey is the go-to beach to take Fido to, but be aware of the hourly restriction. If you go before September 16. During the summer months dogs are allowed before 9:30am and after 5:30pm (they are permitted on the beach at any time during the off season).  
Stop at Dewey Beach Town Hall to buy a license ($5 for a 3-day license, $10 for an 8-day license, and $35 for a lifetime license). The town can be diligent with checking for licenses and you should consider getting one to avoid paying a steep fine.
Another great thing about hitting the beach during the off season is that dogs are finally allowed at Rehoboth Beach. After September 30 visitors are permitted to stroll the boardwalk and beach with their four-legged pals.
#FrayLife Tip:
Accept that you will get a lot of sand in the car. Embrace it–your pupper just had a blast!
Shopping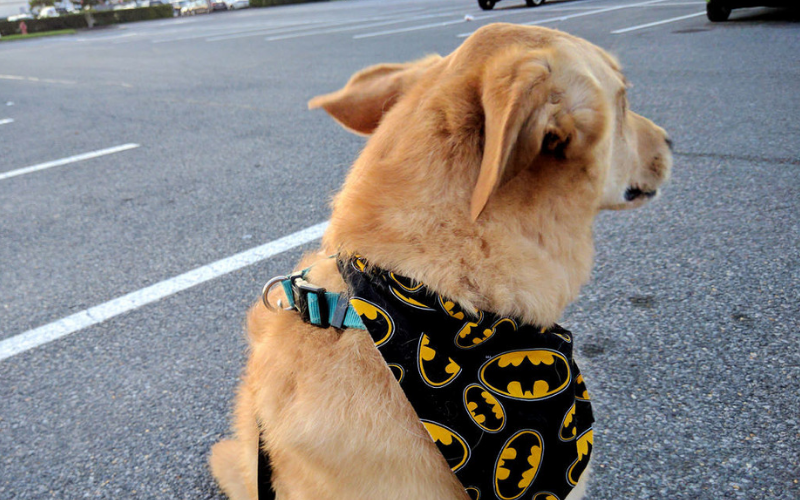 There are many stinkin' adorable pet boutiques at these beach towns. Critter Beach in Rehoboth has an array of summer bandanas to choose from as well as other pet supplies. There's Yuppy Puppy in Bethany Beach and P.U.P.S. of Lewes as well. Pet Wants on Rehoboth Avenue makes their own pet food and has a super helpful staff.
#FrayLife Tip:
Did we mention… shopping in the state of Delaware is TAX FREE!? #savings
Hiking
The Junction & Breakwater Rail Trail is a popular hike that runs from Lewes to Rehoboth Beach. It's a beautiful hike offering views of wetlands, a canal, cornfields, and forests frequented by families, dogs, and cyclists. The trail includes an 80-foot long railroad bridge originally built in 1913 that crosses Holland Glade and provides views of coastal wetlands and a World War II observation tower.
Check out the Delaware Seashore and Cape Henlopen state parks to walk miles of shoreline along the Atlantic Ocean.
#FrayLife Tip:
You don't need to walk a formal trail if you don't want to–the beach towns here are very walkable and most of the businesses you walk by have a bowl of water outside and will often offer your dog a treat.
Dog-Friendly Fall Event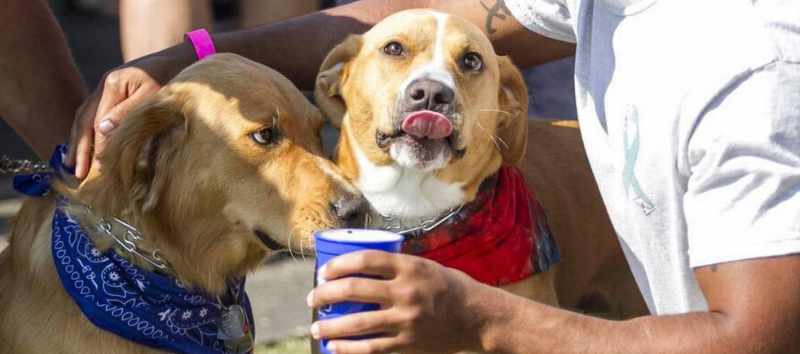 October 27 Octoberfest: This festival taking place at Sunset Park overlooking beautiful Assawoman Bay is an ultra pet-friendly beer fest!
Lodging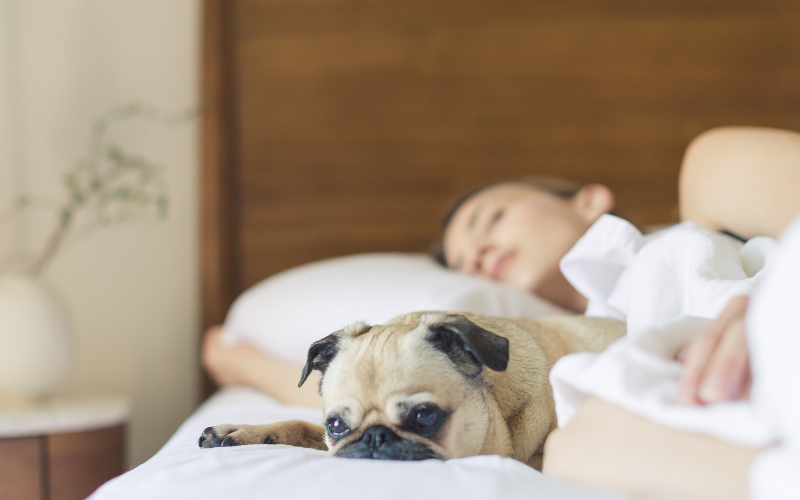 Pet-friendly Airbnbs are always a good place to start for those on a budget. If you want to go the traditional route in booking a place to stay, try Lazy L Bed & Breakfast in Lewes. They are incredibly dog-friendly and even have a large fenced-in play area for their four-legged guests and an outdoor shower to wash the sand off of your dog once you come back from the beach. They will also provide you with a list of dog-friendly restaurants in the area. Canalside Inn in Rehoboth is another great pet-friendly option.
Fido's Packing List
Don't forget your dog's supplies so they can be beach-ready too!
Towel(s)
Portable dog bowl
Water
Food and treats
Baby sunscreen (for the pink snouts out there)
Vaseline or Musher's Secret (for paw protection on days when the sand is scalding hot.  If it's too hot for you, it's too hot for your dog!)
Leash
Toys
And remember we love dogs too! Be sure to tag #FrayLife and #DCFray so we can see all those smiling puppy faces next time you take your dog to the beach!