You're a Captain for DC Fray this season…So what does that mean?!?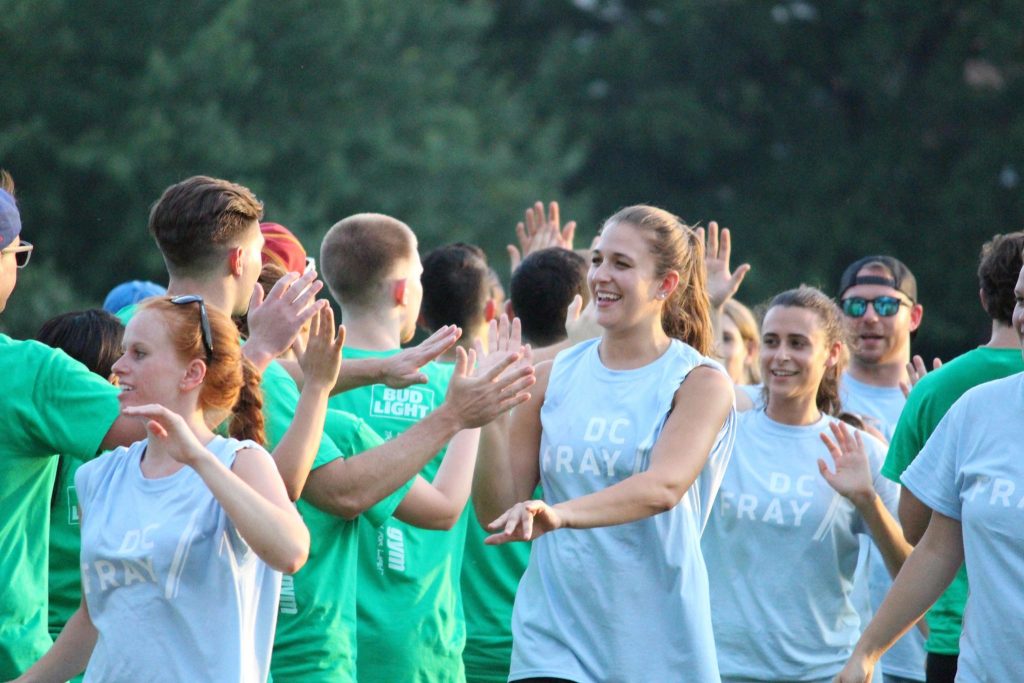 First Off: You're awesome! You've accepted the call to be your team's leader.
Second: Depending on your sport, you could play for free! At the end of the season, your registration fee will be returned as a credit towards a future DC Fray league/event!!!
So you play the season and you've already covered your next season…captain again?

That's another season…and on…and on…and you get it, right?
YOUR RESPONSIBILITIES
---
As the Captain you are the FUN Ambassador of your team. We believe in good sportsmanship, friendly competition and a great time! Everyone is out to have fun in a stress-free environment (we get enough stress at work!) so make sure to keep it light and encouraging on the team.
We all know getting a bunch of adults together is like herding cats so we understand the struggle of keeping the team organized. Here are a some tips & tricks…
Welcome Emails are key! They get the conversation rolling & can help to introduce teammates, new and old.


---

Send WEEKLY emails! Keep the team engaged with a fun email a few days before your games. Include your game time, location (if needed) and a fun recap or story from the previous week.


---

Check & Double Check the schedule before your game. The schedule on commi.sh is a LIVE schedule so changes (though rare) can happen.


---

Name a co-captain for the team. If  you can't make a game, your co-captain can fill in!


---

Forfeiting? Email DC Fray at least 24 hours in advance so we can notify your opponents & adjust the schedule (if possible). 2 or more forfeits in a season disqualifies you from the end of season tournament.


---

You're the leader, so we count on you to help with disputes & communicate with refs.  Tempers can rise; keep a level-head & speak on behalf of your team. Staff will also come directly to you if they have an issue to resolve.


---

Spread the word! Everyone loves photo & video tags, so tag your friends & DC Fray! IG, FB and Twitter are all @DCFray


---

Above all else, keep it social!
QUESTIONS?
---
If you EVER have any questions,concerns or suggestions just email us at [email protected]